.@GlobeChadFinn: Who has a better case for AL MVP, Mookie Betts or J.D. Martinez? https://t.co/mAf6RP2c2J pic.twitter.com/YKV4gwVsRo

— Boston.com Red Sox News (@BDCSox) August 14, 2018
In some ways, this is going to be reminiscent of the 2012 AL MVP race, when Miguel Cabrera won the Triple Crown. but Mike Trout was the more valuable player because of his base running and defense on top of his extraordinary hitting.
Cabrera won the award. I don't think Martinez has a real shot this year unless he wins the Triple Crown as well, and that's going to require him making up some ground in the batting race. (Betts is at .350 right now, Martinez at .333).
In the end, I think Betts wins the award without much suspense. And I'm not especially concerned about Betts and Martinez splitting the Boston vote. Right now, it's Mookie's award to lose.
I've got no issue with Chad Finn's column yesterday. Finn says the AL MVP award is Mookie's to lose at this point, and he's right. But that doesn't mean I don't take issue with the way BBWAA members vote for this award.
Let me get this straight. JD Martinez has more home runs and more runs batted in than Mookie Betts (and every other player in the game for that matter), but Mookie Betts should be the MVP because he plays the field more often and steals more bases?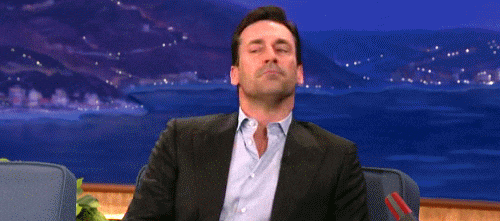 Both players are having phenomenal seasons. I just don't understand how someone could think the leadoff hitter is more valuable than the slugger hitting cleanup. The lineup is built around JD Martinez. Coming into 2018, he was the only real difference in the lineup from 2017. Last year's team scored 4.85 runs per game. This year's team is scoring 5.46 runs per game. Last year's team hit 168 home runs. This year's team has hit 168 home runs through just 121 games. Isn't it logical to assume the new guy is a big part of the reason why? Wouldn't that guy be a logical choice for MVP?
It's true that Mookie's WAR for 2018 (8.1) is higher than JD's (5.6). But I think the reason why Mookie will probably beat out JD for the MVP award is much simpler than the formula for Wins Above Replacement. It's the position that JD plays (or, does not play as the voters would likely point out).
The bias against designated hitters baffles me. It's been a legal position for 45 years. Why shouldn't a DH win the MVP? American League pitchers don't hit but they've won MVP awards since 1973. And if fielding is so important, how come the MVP isn't a gold glover every year? The last MVP to win a Gold Glove the same season was Dustin Pedroia in 2008. Daivd Ortiz was very valuable to the Red Sox for 14 years. Would he have been even more valuable playing below average defense at first base, and leaving a worse hitter in the DH spot? I think not.
If Mookie's numbers and JD's numbers are roughly similar at the end of the season, sure, give the MVP award to the guy who plays the field more. But right now it isn't really close. JD gets my vote.