The 2018 Red Sox division title banner went missing after it apparently fell off a truck and into the hands of two men, who offered to return it for the chance to go to the playoffs. The two returned the flag Wednesday but got nothing from the Red Sox. pic.twitter.com/TUra2ZQwvU

— CBS Evening News (@CBSEveningNews) September 20, 2018
boston.com – The Red Sox' 2018 division title banner that was recovered on McGrath Highway in Somerville Monday has been returned in exchange for nothing…
If the missing banner had not been returned, Tony Lafuente, owner of Flagraphics, said his company had already produced a replica that would be ready to go.
"We already have a new banner made," Lafuente told Anderson. "I've been doing work for the Boston Red Sox since 1992. Nothing ever happened like this."
Lafuente also told Anderson that Iacuzzi and his friends "should be ashamed of themselves," saying "those guys stole my banner."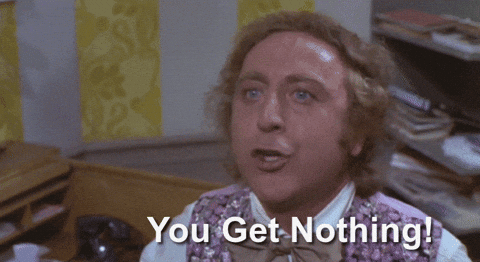 How about John Henry going Willy Wonka on these guys? At least Charlie stole Fizzy Lifting Drink. If you take their story at face value, these guys just happened to find the banner in the middle of the road and offered to return it. All they wanted was a couple of playoff tickets. Our men from Malden might be a couple of characters, but their request was more than reasonable.
If it comes out that this banner didn't simply "fall off a truck," I reserve the right to update this post. But unless/until more information emerges, it seems like these guys got hosed. The guy that caught and gave back Derek Jeter's 3000th hit got a World Series ring from the Yankees. All the men from Malden wanted was to get into the building.
Everyone knows what a pain it is to get to Fenway Park. Couldn't John at least have given them some caps from the souvenir shop for their troubles? Or pay the inevitable parking ticket they got while dropping this thing off?
To paraphrase Stu and Alan from the Hangover our men from Malden say they didn't steal anything, they found it and if anything they deserve a reward.