🗣 BENNY. IS. ALWAYS. THERE. #DoDamage pic.twitter.com/FISRGPffJn

— Boston Red Sox (@RedSox) October 18, 2018
Everything has gone the Red Sox way this postseason. Everything. From Nathan Eovaldi looking like Curt Schilling, to Brock Holt hitting for the cycle, to hitting the instant replay jackpot last night and Andrew Benintendi making that catch, I mean everything. Alex Cora has been good, but he has to have a horseshoe in his back pocket. It's better to be lucky than good, the old expression goes, but so far this month Alex Cora has been both.
The Red Sox now have a commanding 3-1 lead over the Houston Astros in the American League Championship Series. In baseball history, teams with a 3-1 lead in a best-of-seven series have won the series 71 out of 84 times (84.5%). Here's a quick look at what's on tap for Game 5:
Location: Minute Maid Park (Houston, Texas)
First Pitch: Thursday, October 18, 8:09 PM EDT
TV: TBS
Odds (via Odds Shark): Astros -1.5 (runline) / Astros -200 (moneyline) / 8 (total)
Justin Verlander and the Astros have their backs against the wall, but are big favorites in Game 5. It's not hard to see why, as the Astros ace pitched very well in Houston's only win so far in this series. In two starts this postseason Verlander is 2-0, allowing four runs on just four hits in 11.1 innings of work. The Red Sox will counter with David Price.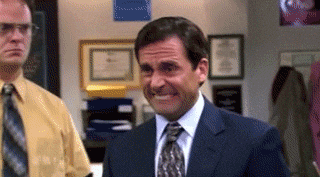 There are two ways to look at this if you are a Red Sox fan. On the one hand, Price's playoff struggles are well documented and he'll be going on short rest against one of the best pitchers of this era. On the other hand, the Red Sox are up 3-1 in the series and even if they get dusted in Game 5 they'll still have two more chances to close out the Astros at home this weekend. Could that allow Price to pitch without the weight of the world on his left shoulder?
Your guess is as good as mine. But if Price does get shelled and the the Red Sox are down five or six runs early, he might just have to wear it. There's no sense in emptying out the bullpen if the game's not even close. That's why last night's win was so huge. It allows the Red Sox to punt on Game 5 if it goes sideways and focus on getting their house in order for Game 6.
The Astros would appear to be the easy bet tonight but at +170 the Red Sox may offer some good value, especially when you consider that everything has gone their way this postseason. So who knows. Maybe just bet the over and crack a Lone Star Beer? If these games are going too late for you, at least the over should hit before you call it a night.