It was 60 degrees during the Patriots' parade so some restaurants opened their patios. Not so fast, police said. https://t.co/x7o3uVJOvf pic.twitter.com/46G0UUabTM

— Boston.com (@BostonDotCom) February 7, 2019
Boston.com – Warm temperatures and sunny skies Tuesday brought a feeling of spring to the Patriots' Super Bowl victory parade in Boston, but that didn't mean restaurants along the route were allowed to open their seasonal patios.
Josephine Oliviero-Megwa, a partner with Ora Trattoriza at 653 Boylston St., found that out the hard way when three members of law enforcement stopped by the restaurant around 11:20 a.m…
Ora's seasonal patio license runs from April 1 through Oct. 31, which covered the Red Sox' victory parade, but not this one…
Boston police confirmed that five citations were issued to restaurants during the parade…
Now, Oliviero-Megwa has to go before the Boston Licensing Board, according to The Boston Globe. She said she doesn't know if Ora will need to pay a fine, and, if so, what the amount would be.
To paraphrase old friend Rick Pitino, stuff like this makes the greatest city in the world lousy. Imagine the level of pettiness required to deem it necessary to issue these citations to restaurants on the day of a victory parade. Never mind the rampant underage drinking in the streets or all the two liter Rum and Cokes on the sidewalks. Ora opening the windows and pulling a few tables outside on a Tuesday in February is the real concern.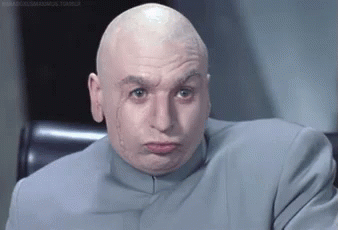 As if inconveniencing thousands of working adults with a weekday parade weren't enough, the City of Boston also decided to antagonize some small business owners along the parade route. God forbid a small business try to capitalize on some good fortune and make a few extra bucks during their slow season.
.@marty_walsh says restaurants who opened their outdoor patios Monday in violation of their licenses should 't be complaining re: getting citations from city. He says owners know It's illegal to serve booze outdside in winter & they should have checked with licensing board first.

— Kim Tunnicliffe (@KimWBZ) February 6, 2019
In the City of Minneapolis, bars usually close at 2 AM. When Minneapolis hosted the Super Bowl last year and the MLB All-Star Game in 2014, bars were able to stay open until 4 AM for the special occasions. Why can't the City of Boston use some common sense and retroactively make an exception for victory parades on 60° days? Why must city leaders make doing business in Boston so difficult?
I've never had to go before the Boston Licensing Board, but I have argued parking tickets in person at city hall. My advice based on that experience is to just pay the fine. Don't even give those humorless, insufferable bureaucrats the satisfaction of lecturing you. Hopefully the fine doesn't totally offset the money you made on Tuesday.