.@GlobeChadFinn: Could — and should — the Red Sox bring back Adrian Beltre? https://t.co/Ouc3hh9IX8 pic.twitter.com/A4ZsqSQ7hc

— Boston Globe Sports (@BGlobeSports) June 27, 2018
It would take some creative thinking to bring Adrian Beltre back to the Red Sox, nearly eight years after a different front office regime let him get away.
Dombrowski's mostly winning habit of wheeling and dealing has left the Boston farm system thin in the caliber of prospects required to entice Beltre's employer, the Texas Rangers, to send him this way…

The margin might be even thinner between the Red Sox' current payroll (in the range of $233 million) and the massive financial punishment that comes from surpassing the highest luxury-tax tier ($237 million).
It's a bummer, but it's the truth.
I'm always in favor of trading prospects for established veterans. Buy low, sell high. Who is the last prospect the Red Sox dealt that turned into a Hall of Famer, MVP, or All-Star? Jeff Bagwell? The Red Sox didn't get much out of the Jon Lester or John Lackey trades in 2014, but they were sellers that year which kind of proves my point. Even with the Lester trade, though, they later flipped their return in that deal (Yoenis Cespedes) for a future Cy Young Award winner (Rick Porcello).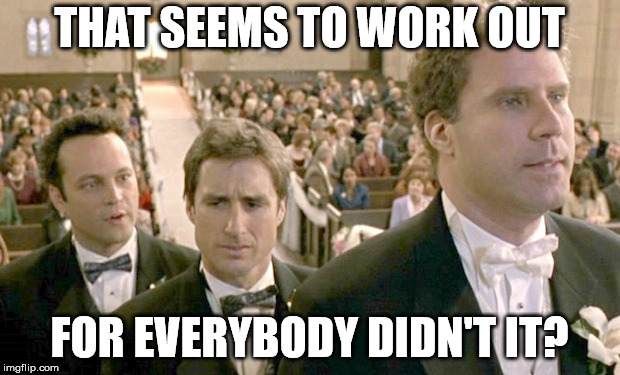 And remind me, what's Anderson Espinoza (from the Drew Pomeranz trade) up to these days Tony?
I also do not care about the Red Sox luxury tax situation. Obviously it's not my money, but the Red Sox have the money. Can you really put a price on another ring?
So when I say the Red Sox shouldn't pick up Adrian Beltre, it's strictly for baseball reasons.
Beltre is by all accounts a great teammate and still hitting .309 at age 39 this season. He could give the Red Sox some better at bats lower in their lineup, but it would take plate appearances away from Rafael Devers and Jackie Bradley Jr. Devers is hitting just .234 through 77 games, but he does have 12 home runs and 40 RBI. Bradley is hitting .199 this season, but he's at .303 over his last 10 games and still provides excellent defense in center field.
Even if you think taking plate appearances away from Devers and Bradley is a good thing, and that Beltre would improve their offense, the offense is not the Red Sox problem. The Red Sox have the highest team batting average in baseball and more hits than any other team. They're second in runs scored and home runs.
If Dave Dombrowski is going to break the bank next month, he should do it for a bullpen arm.
And one last thing about the Red Sox letting Beltre "get away" after 2010. Before coming to Boston, Beltre was a .270 career hitter who averaged 24 home runs and 87 RBI per 162 games. He had a great season in Boston in 2010, hitting .321 with 49 doubles, 28 home runs, 102 RBI and an OPS of .919 at age 31. How were the Red Sox supposed to predict that Beltre would hit .308 from age 32 on? Nearly 40 points higher than his batting average from age 19 to 31. How would they have predicted he'd average 30 home runs and 104 RBI per 162 games from age 32 on? They also had a chance to acquire the younger Adrian Gonzalez.
I'll rip the Sox when I think they're wrong, but I would've made the same move and would still make it again tomorrow. Not all moves pan out, but to say the Red Sox let Beltre "get away" is a little bit of revisionist history.