A $10 million winner-take-all match between Tiger Woods and Phil Mickelson is reportedly in the works https://t.co/XjRo7TYxiq pic.twitter.com/hRTmJGBbl9

— Boston.com (@BostonDotCom) July 6, 2018
I don't watch golf on television and I haven't picked up a club in four years, but I would 1000% watch this. I would watch every single minute, every single stroke. I might even pay to watch this. This has to happen.
This wouldn't be a sports event. This would be an all-time great reality television event. Remember when Phil Mickelson hit the hospitality tent on the 18th hole at Winged Foot? Can you imagine if he imploded like that with ten million bucks on the line? You'd tell that story to your kids and your grand kids like it was the Bill Buckner game.
"Why don't we just bypass all the ancillary stuff of a tournament and just go head-to-head and just have kind of a high-stakes, winner-take-all match," Mickelson said. "Now, I don't know if he wants a piece of me, but I just think it would be something that would be really fun for us to do, and I think there would be a lot of interest in it if we just went straight to the final round."
Amen, brother. Let's skip the first three days that are full of nobodies, and all the other bullshit of a real tournament, and get to the good stuff. About 70 strokes and three hours between you and ten million bucks. Let's see what ya got.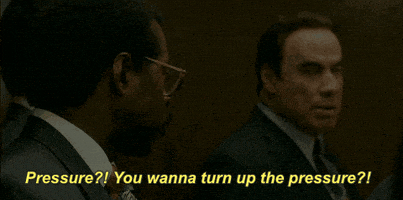 The big question for me is where the money will be come from. Obviously I'd like to see Phil and Tiger each put up $10 million of their own money. If the winning score is 70, each stroke is worth about $143,000. If a missed putt cost me an extra stroke and about $143,000 I'd lose my mind.
Even better, I'd love to see the ridiculous shots attempted if somebody got down early and really had to play catch up. Go big or go home.
But I wonder if the $10 million prize will come from sponsors and television networks. If ESPN paid for this match and put it on ESPN+, the new subscriptions would practically pay for the whole thing. It would still be fun to see Tiger and Phil go at it for $10 million, but not as fun as one of them having to sell a house if they can't get out of a sand trap.
Let's hope Tiger and Phil can hammer out the details soon. This would make for great Sunday viewing while I wait for the NFL to come back in September.