On Sunday night, it was announced that the Red Sox re-signed reliever Carson Smith to a minor-league contract – and it could truly end up being one of the league's most underrated moves this offseason:
Red Sox have re-signed Carson Smith to a minor-league deal, source confirms.

— Chris Cotillo (@ChrisCotillo) December 31, 2018
Some of you out there may not be too familiar with the 29-year-old righty, and for good reason – since being traded here from Seattle before the 2016 season, Smith has pitched in a total of just 31 games.
However, he is a very talented relief guy, who relies primarily on a nice slider/sinker combo that's helped him compile a really impressive 11.4 strikeouts per nine innings over his career. He's not necessarily a flame-thrower, but he has a slightly deceptive side-arm delivery that helps keep opposing hitters off balance. Also, his stat line from his last fully healthy season in 2015 reads like this: 70 innings, 2.31 ERA, 1.01 WHIP, and 11.8 K/9.
Those are some pretty lights-out numbers, but those are also from three years ago. As I said, some may be surprised to hear that Smith's actually been on the team's roster so long, but two injuries – one being due to chance and the other being due to his temper – have kept him on the shelf for most of his time in The Bean.
Smith missed all but three games in what was supposed to be his first season in a Sox uniform due to Tommy John surgery, and he did not return until late 2017, the following year. He then only played in eight games that season, but gave up just one run and struck out seven across 6.2 innings of work. He did also pitch 1.1 scoreless innings in the postseason that year, giving up just two hits.
Therefore, the team was pretty excited to have him in the bullpen at the beginning of 2018. However, it didn't go as well as planned; after giving up four earned runs across his first four appearances, Smith was eventually able to settle down toward the end of April. But then, after a rough outing in mid-May, Smith suffered a subluxation in his shoulder after aggressively throwing his glove on the ground in the dugout (no, but really), which then ended up costing him the rest of the year. (Even worse was the fact he basically blamed Alex Cora for the injury due to "overuse," an excuse for which Cora then called out his reliever publicly. Yeah, it wasn't a great look for anyone involved.)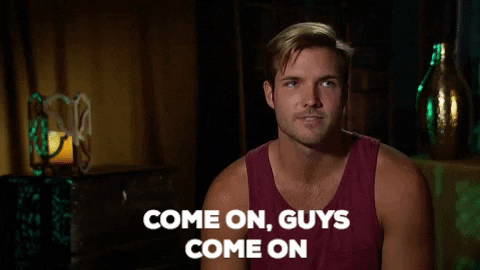 Regardless of what has happened in the past, it seems as though the Sox are willing to take the chance on him with a low-risk, prove-it deal, and I am totally on board. During an offseason in which the Sox are a bit cash-strapped and don't really have the capital to bring in one of the bigger names left on the free-agent market, this was exactly what they should have done. They truly can't lose here; in fact, they may just end up with one the biggest steals in the game by season's end.
So here's to letting bygones be bygones and hoping that Smith can rediscover his previous form. Fingers crossed, Sox Nation.