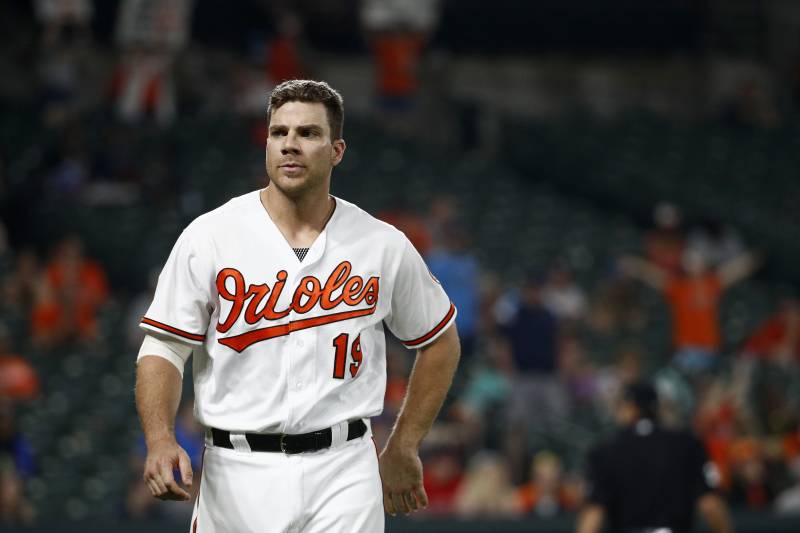 This is one of the more profound questions in Major League Baseball right now. We'll get into just how bad his contract is later, but the fact that he even has a job in the first place is downright astounding. I could do what he's done this season and you wouldn't even have to pay me for it. Just let me drink all the beer in the clubhouse I want and we're good. When I saw the ESPN headline "Davis now 0-for-44, closing in on futility mark," I knew exactly who they were talking about. Didn't even have to check. There are currently 10 players named Davis on MLB rosters, 7 of which are hitters, but only one of them could be this bad. When Adam Jones is talking about keeping the banter to telling players they suck, this is who he's talking about.
Now I don't blame him for playing as long as the O's put him on the field. The guy makes $23 mil a year, which boils down to just under $142k per game. I wish someone paid me that much money to swing and miss. But it's not like this is a new thing. Let's take a closer look at his numbers since signing his 7 year, $161 million contract after the 2015 season:
-The reason he was offered the contract in the first place was because he hit 159 homers in a 4 year span. In the 3+ years since, he's hit 80, 38 of which came in 2016 in the first year of the deal.
-In 2016, he led the league with 219 K's in 566 ABs
-In 2017, Davis hit 26 homers. However, he also struck out 195 times, which is twice as often as he was able to record a hit (98). He finished 3rd is Ks that year, but also had significantly less ABs than Aaron Judge, who finished with 13 more Ks and 86 more ABs
-In 2018, he finished 4th, with 192 strikeouts, 25 behind the league leader Yoan Moncada. Again, he had significantly less at bats: 108 to be exact.
-Also in 2018, he batted .168, good for the worst batting average for qualified hitters EVER.
-Since signing the contract, Davis has totaled 1,515 ABs, 619 Ks, 302 hits, 194 walks, 80 HR, 196 RBI and 592 TB. His BA is .199, OBP is .296.
-HE HAS MORE STRIKEOUTS THAN TOTAL BASES!! THAT IS FUCKING ASTOUNDING!
-To put this into perspective, Jackie Bradley, who we all know sucks at the plate, has the following numbers in that same span:
-1,552 ABs, 416 Ks, 385 hits, 158 walks, 56 HR, 210 RBI, 664 TB, a .248 BA and a .322 OBP.
-The big difference here? JBJ is one of, if not the best defensive CF in the game. Chris Davis plays first, the most replaceable position in sports.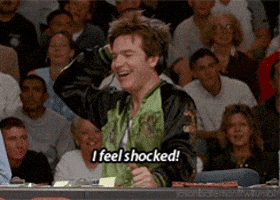 Davis is now three at bats away from a new record, one nobody wants to set. Which begs the question: if he's this bad, why the hell is still seeing the field? As I pointed out, Jackie Bradley is not a good hitter, but he more than makes up for it with his defense. Chris Davis does not. I suppose if you are rebuilding the way the Orioles are, you want someone to suck all the time. But why not bench him or cut him? That contract is a sunk cost, so you might as well let one of the youngsters play and hopefully develop. Or continue to put the worst hitter in baseball 7th in your lineup, including against lefties. Go O's!