Good news Celtics fans. You can save a few bucks if you kept your Antoine Walker jersey. Kemba Walker will officially wear No. 8. https://t.co/slEcCeZ1Cj pic.twitter.com/rtkTw9WM0U

— WBZ Boston Sports (@wbzsports) July 7, 2019
Finally, a bright spot this offseason for Celtics fans. For the record, I did keep my Toine jersey and I do look forward to being able to rock a current jersey next season for $free.99.
I knew when I dropped $20 on this XL jersey in 2005 after the Celtics said goodbye to Walker for a second time that it would be worth it. Fourteen years later, it looks like I will be making quite a return on my investment! Another reason to appreciate the C's sticking with their classic look. And it just goes to show that everything eventually comes back into style.
For other examples of "throwbacks" coming back into style, see the Toronto Blue Jays: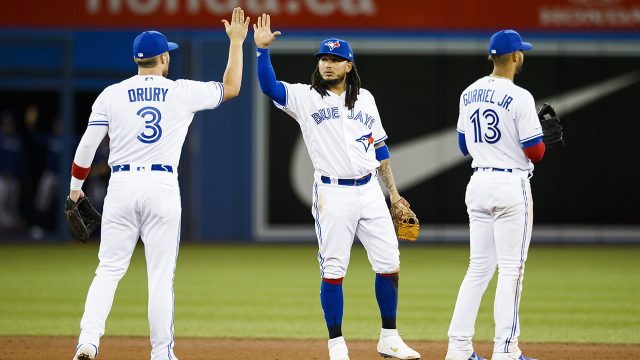 Utah Jazz:
And your New England Patriots:
Now excuse me while I put my #15 Red Sox jersey at the back of the rotation as I wait for the next franchise player to claim that number.