Boston Herald – Delta Air Lines will begin a nonstop flight between Worcester and Detroit next year in a move that officials say will offer MetroWest travelers convenience and boost the city's economy.
The flight between Worcester Regional Airport and Detroit Metropolitan Airport will be operated by Delta Connection carrier SkyWest Airlines and will give passengers more than 100 connecting opportunities, both domestic and international, according to the airline and the Massachusetts Port Authority.
I'm shocked to hear that Delta Air Lines will be operating this flight. A direct flight between Worcester and Detroit had Southwest written all over it. Want to fly from Boston to Tampa? Have fun connecting in Chicago. Want to fly from one second-rate city to another, like Milwaukee to Cleveland, nonstop? You're in luck with Southwest!
Look, I'm all for regional airports offering travelers more options. Let the free market do its thing. I fly a lot and more options means lower prices for everybody. Looking at the Worcester Regional Airport flight board today, it looks like JetBlue has two flights going to Florida from there today. If I were going to Disney I would take a hard look at Worcester. I just can't imagine many folks were clamoring for more options to get to the Motor City.
"People will be able to fly to Detroit and, from there, to San Francisco, Las Vegas, China, Japan," said Massport CEO Thomas P. Glynn. "It's a good option for people in MetroWest."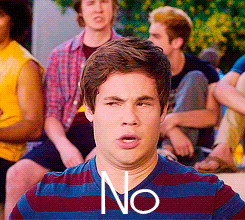 That's where you lose me, Tommy. If Detroit's not my final destination, no way I am flying out of Worcester to get there via Motown. I'll gladly pay the toll and sit in hours of traffic on the Mass Pike if it means not having to spend twenty minutes at the Detroit Metropolitan Airport Subway.
At least the people on the flights from Worcester to Detroit will have rows to themselves. No chance these flights will be more than half full. So we'll see how long this lasts. Hopefully it's part of a bigger plan to eventually attract airlines with more enticing destinations. Let me know when know I can fly from Worcester to San Diego, Phoenix or Vegas in the middle of winter and then I'll start making plans.
In the meantime, I'll bet Larry Lucchino is a happy man today.