After Sunday's sound victory over Minnesota, many might be expecting the Patriots to roll over the Dolphins in Miami this week. But, any true Pats fan knows that Miami has been Brady's own personal hell throughout his entire career.
Not only are the Pats 1-4 in their last five trips down to Vice City, but look at just how bad Brady has been down there throughout his entire career, as pointed out by Danny Heifetz of The Ringer:
Against the other 30 teams in the league, Brady is 85-32 on the road in the regular season. In Miami, he is 7-9, giving him more losses in Miami than anywhere except New England. Hell, Brady has nine losses in 16 Miami games and 19 losses in 132 home games. Brady has thrown 15 interceptions in Miami, which is more than he's thrown in any season of his career. No matter how destitute the Dolphins are or how unbeatable the Pats seem, a trip to Miami is the most dangerous thing for the team outside of a visit from Bernard Karmell Pollard.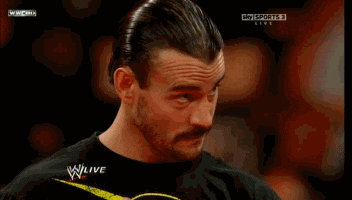 So, yeah, it hasn't always been a breeze down in Miami for the Pats. But before we hop into the preview, here's a quick look at where, when, and how to watch the game along with the latest lines:
Location: Hard Rock Stadium (Miami Gardens, FL)
Kickoff: Sunday, Dec. 9, 1 p.m. ET
TV: CBS
Odds (via Odds Shark): Patriots: -7.5 (spread) / Patriots: -350 (moneyline) / 47 (total)
Rather than base expectations purely off of what happened in the past, though, let's take a look at who Miami has been this season.
First and foremost, they're just not very good – on either side of the ball. They're ranked 29th in terms of both total offense and defense. And while they are 6-6, much of that had to do with a fool's gold 4-2 start, which has been followed up by a 2-4 run since the middle of October.
Yes, it is true that they were without Ryan Tannehill for five games, forcing them to turn to Brock Osweiler (*BARF*) until Tannehill returned two weeks ago against the Colts. But even still, Tannehill had 52.6 QB rating over his last two games before the injury, failing to surpass 185 yards passing in either contest – with one of those games coming against Cincinnati, who has had the absolute worst defense in the league this season BY FAR. (Seriously, the Bengals defense is laughably horrendous.)
To be fair, he has bounced back with two straight 100-plus-QB-rating games over the past two weeks, with a very solid 5-to-1 TD-to-INT ratio. Miami is also 1-1 over that time, with the victory coming in a very close contest against Buffalo last week.
But even still this is probably the worst Miami team in quite some time, and now their bottom-of-the-barrel defense will be without stud corner, Xavien Howard, on Sunday. Howard, who is in his third year, leads the league in interceptions with seven and has quickly vaulted himself into the upper echelon at the position with his play in 2018. He's yet to officially be ruled out, but ESPN's Cameron Wolfe, who covers the Dolphins, doesn't sound too optimistic:
Adam Gase wouldn't discuss if Xavien Howard had surgery but he did say he's in the building and watched practice today. He's not on crutches but still week-to-week. Expect Dolphins to be without Howard for at least this week, if not longer.

— Cameron Wolfe (@CameronWolfe) December 6, 2018
If that's the case, expect a nice game from Josh Gordon – and the rest of the Pats receiving corps, for that matter – as the Dolphins really don't have much else at the position. Truthfully, this should be a great game for the Pats offense as a whole; Miami is also giving up 144.7 yards per game on the ground this year, due in part to the 180-plus rushing yards they've given up four of their last six contests. The Pats also carved up the Dolphins for 175 rushing yards when the teams met in Week 4, so expect Sony Michel – who had 112 of those yards – to FEAST once again this weekend. (Seriously, if you've got Sony on your fantasy team, fire him up!)
The one noteworthy "strength" (and I use that term loosely) for the Dolphins might be their running game. It's a two-pronged attack featuring the ageless future H.O.F. Frank Gore and a talented but inconsistent third-year man in Kenyan Drake. After an 883-yard breakout last year, most people expected Drake to completely take over this year, but the 35-year-old Gore is not going away, quietly averaging almost 12 carries a game at a 4.43 per-carry mark. Drake has had his moments this year and is unquestionably the team's top pass-catching back, but even still neither one has been all that impressive this year, and the Pats should be able to keep them at bay.
Storylines
(Can Brady Defeat His Demons?): As evidenced above, Brady is not a fan of playing in Miami. However, as also previously mentioned, this may be the worst Dolphins team we've seen in years, and I just don't see how Brady can once again lay an egg down there. With Gordon now in the fold, Brady & Co. should be able to exploit Miami's weak secondary; if not, then it's really just all in Brady's head and there's just nothing else to say.
(Oh, Danny, Where Art Thou?): As I pointed out the other week, offseason acquisition Danny Shelton has been extremely disappointing this year. In fact, he's been so ineffective that he wasn't even active for last week's game against Minnesota. Bill's not afraid to quickly cut bait on bad investments, and hopefully it's not the last we've seen of Shelton, who really does possess some solid talent. If he rides the pine again for the second straight week, however, it could signal the end of the 25-year-old's career in New England.
(Will We See the Duke's Arrival?): Even though he's now been active for three weeks after being taken off I.R., rookie corner Duke Dawson has still yet to make his debut. It's likely because of the fact the team's current group of corners has been playing exceptionally well this year, and Dawson did miss a lot of valuable practice time while he was on the shelf. But still, the team needs to eventually see what they have in the young guy, on whom they spent a second-round pick in May.
Prediction
I honestly expect the Pats to roll in this one, regardless of what past history tells us. The team's offense should be able to destroy Miami with ease, and while Tannehill could have a surprisingly good game, he just doesn't have enough around him to overtake what the Pats are bringing to the table. This one's over quickly, and the Pats take it 38-17.