Yeah. Wow. I'm just as speechless as everyone else is right now. That was about the worst way imaginable to lose a game.
But, in truth, the Dolphins shouldn't have even had the ability to win the game on that final drive. The Pats left a lot of points on the table in this one, and there were numerous mistakes and missed opportunities that allowed Miami to even have a snowball's chance to win in the end.
TWO missed kicks from Gostkowski; an inexcusable sack taken by Brady to end the first half; a pathetic effort on the ground against a bottom-of-the-barrel run defense, which was allowing over 140 yards per game across its previous 12 contests; a dropped interception by Stephon Gilmore – each of which had a direct effect on the outcome of the nightmare we experienced on Sunday.
(Or maybe – juuuust maybe – there's some sort of voodoo magic at play, because it's almost becoming hard to fathom the incredible misfortune the team has had down in Miami for multiple years in a row now.)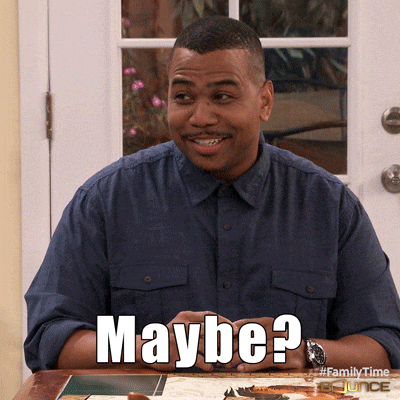 The crazy part is, Brady actually had a great game based purely upon his stat line: 27/43, 358 yards, 3 TDs, and 0 INTs. Also, his 37-yard touchdown pass to Cordarrelle Patterson in the second quarter was truly a thing of beauty. But, otherwise, his mind just wasn't really in it. I honestly believe that he's just completely in his own head whenever he plays down there, and he even admitted as much when talking about the sack he took to end the first half on MIAMI's 9-YARD LINE – when he completely mismanaged the clock and failed to allow the team to secure what should have been, at the very least, an easy three points:
"That was a terrible play by me. That should never happen. I lost track. I thought we had one time out. We called the one, and we ran a couple plays, and I was just not thinking on third down."
You're right; that can't happen there, Tommy. Even a rookie knows that.
And don't even get me started on Gostkowski. Not only did he miss an extra point, but he also missed a 42-yarder, his fifth miss of the year. Sure, he's been one of the league's most productive kickers for the past 13 years, and you can do much worse. But he's also missed some pretty big ones over that time, and often times it's in the most inopportune of spots:
A shanked last-second field goal attempt in a regular season game against the Cardinals in 2012 – a game the Pats lost by two
A missed extra point against the Broncos in the AFC Championship in 2016, which forced the Pats to go for two late in the game; they failed, lost by two, and allowed Peyton Manning to get his second ring
Missed extra point in the Super Bowl against the Falcons a year later, which would have cost the game had the Pats not converted on TWO separate two-point conversions
A missed field goal AND a missed extra point against the Eagles in the Super bowl last year
Again, Gostkowski's had a great career overall, but he certainly hasn't been infallible, and he is far from "clutch."
Technically, the Pats are still the No. 2 seed in the AFC: With Kansas City's overtime win against Baltimore yesterday, the Chiefs still sit in the top spot at 11-2; Los Angeles may have a better record than the Pats (10-3), but they play in the same division as Kansas City and can't win a bye as a wild card; Houston, who lost to Indy yesterday, is tied with the Pats at 9-4, but the Pats beat them in Week 1 and hold the tie-breaker; and Pittsburgh all but eliminated themselves from contention with their fifth loss yesterday.
Still, Brady & Co. pretty much need to win out in order to keep their spot in the playoff pecking order.
A few more things of note from the debacle in Vice City:
Gronk, like Brady, may have had a solid stat line (8 REC, 107 YDS, 1 TD), but he is visibly hurt, or worn down, or both, and – as I've noted before – we could truly be seeing the beginning of the end. Not only was he blown by and completely WHIFFED on what should have been an easy tackle on the last play, but each of his catches on Sunday were pretty much just chain-moving plays with little to no yards after the catch. The explosive, rumbling freight train we're used to seeing is having trouble leaving the station.
To be fair, that last play is probably more on the coaching staff than Gronk. I disagree with Red's take that he should have been in on that play; I get that he was in to prevent the Hail Mary play, but, I'm sorry, Tannehill wasn't reaching the end zone from 70 freakin' yards away. Devin McCourty – or anyone with a good pair of legs – should've been in there instead. Bad call there. Very bad call.
Shoutout to Albert McClellan for his stellar special teams play. He had two blocked punts, including one that set the Pats up for what should have been a cupcake touchdown right before halftime. Not his fault the offense couldn't punch it in.
Another shoutout to Julian Edelman for being such a consistent, reliable target for Brady. He did commit one pretty bad drop, but otherwise had nine catches on 12 targets, with a score to boot. He and Josh Gordon continue to be a great 1-2 punch at wide out.
Danny Shelton failed to see the field again for the second straight week. It seems as though that ship has sailed.
One quick Dolphins/NFL note: Frank Gore might be the most disrespected and underappreciated player in NFL history. I'm not even slightly exaggerating. Many might be shocked to hear he is SIXTH all-time in terms of total yards from scrimmage, and the 35-year-old still looked explosive on Sunday – rumbling for 92 yards on just 12 carries and adding a 24-yard catch and run. The guy is one of the best ever, and most don't even realize it.
As mentioned above, next is up what is easily the biggest and most important game of the year, especially now, against the Steelers in Pittsburgh on Sunday. As always, be sure to check in at the end of the week for our preview of the big showdown.