Yesterday, Red already hit you with a bit of a recap and a few postgame thoughts of his own. Now, ya boy Mattes is here to follow it up with even more reaction for the folks.
First and foremost, it's very important to note the following: Yes, the Pats did indeed lock up the AFC East for the 1,456th time in a row (OK not really, but I'm running out of room in my closet for all these hats and T-shirts); however, they DID NOT lock up the No. 2 seed. Not quiteeeee yet. So before making plans to finally clean out the garage on Wild Card Weekend, I'd wait to see what happens next weekend against the Jets.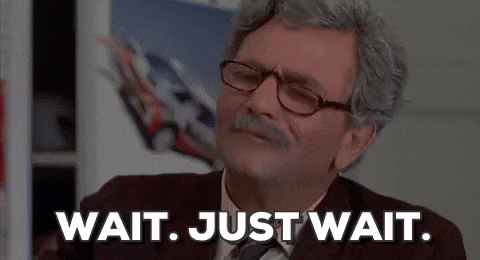 I'm not trying to be the turd in the punch bowl here. And as long as the Pats beat the Jets next Sunday, then the team will unquestionably head into the postseason with a bye. However, not only can the Texans still get the No. 2 seed, even after today's heartbreaking loss to Philly, but even Baltimore can make a leap up to the second spot. No, but seriously:
Ravens have a shot for first-round bye. This is the updated scenario: Baltimore beats Browns, Texans lose finale (vs. Jaguars), Patriots lose finale (vs. Jets) and the Colts-Titans game can't end in a tie.

— Jamison Hensley (@jamisonhensley) December 24, 2018
For the record, I think we'll pull it off…but we still gotta beat the Jets.
OK, now on to some reaction from this afternoon.
I won't touch upon much of what Red already wrote here. But I will say that anyone who comes out of this one feeling "great" might need a bit of a reality check, as many of the same problems the team was facing heading into today were still painfully apparent (e.g. Brady's knee; Gronk's health/ability to move).
Compiling 273 yards on the ground in any game – let alone against a top-10 run defense – should always be applauded. Those yards also helped the Patriots control the clock, as they bested the Bills in time of possession by over 10 minutes. Those numbers are also all the more impressive and important when you consider the current state of the Patriots' passing game. Sony Michel was solid but unspectacular, mixing in a few big runs with a consistent 3-5 yards on the majority of his other totes. But, outside of James White's 27-yard TD run, White and Rex Burkhead were pretty lackluster on the ground. (Burkhead did have a solid four catches for 40 yards, though.)
Instead, it was Cordarrelle Patterson, and even Phillip Dorsett, who were responsible for for almost 29 percent of the team's rushing yards on the day. The team finally seems like they're picking the right spots to call those big WR sweeps – which I admittedly was not a huge fan of at first – and they could be a vital part of the offense moving forward, because the team's going to need to get creative with the passing game looking as awful as it has.
BUT, OF COURSE, Patterson left the game and didn't return after suffering a knee injury late in the third quarter. Hopefully, he's OK. So far, though, all the news we have about it so far is this very "reassuring" tweet from NBC Sports' Phil Perry:
Cordarrelle Patterson not taking questions in the locker room after the game, but says he's "good." Suffered a knee injury in the third quarter.

— Phil Perry (@PhilAPerry) December 23, 2018
And I have to once again make sure everyone realizes how incredibly good Jason McCourty has been this year. Yes, Josh Allen served him an absolute cupcake interception in the fourth quarter that anyone with a pulse would've had, but J-Mac, Stephon Gilmore, and J.C. Jackson – a guy we've been telling you about since this summer! – were all solid once again. OH, and McCourty also forced a fumble at the end of the third as the Bills were about to reach the red zone. This secondary is damn good.
Trey Flowers also continues to prove why he's so underappreciated; he had no sacks on the day, but he was still everywhere on defense, finishing with five tackles and even drawing a holding penalty at one point. If he ever goes down, the D will go with him.
Penalties continue to be a killer for this team lately. After getting called for 14 (!!!) against the Steelers last Sunday, some might think I'm overreacting to an outlier. However, the team was called for another five today, giving them 42 over their past five games alone (8.4 per game). That's very uncharacteristic for this team, and it's certainly not a good trend heading into postseason play.
So, again, while I'm very happy with the win, I'm definitely not heading into January with the warm and fuzzies. This team still needs some serious help to get anywhere close to Atlanta in February. A win against the Jets next week and a first-round bye would be an excellent way to start though.
Be sure to check in at the end of the week for the preview of the regular-season finale!