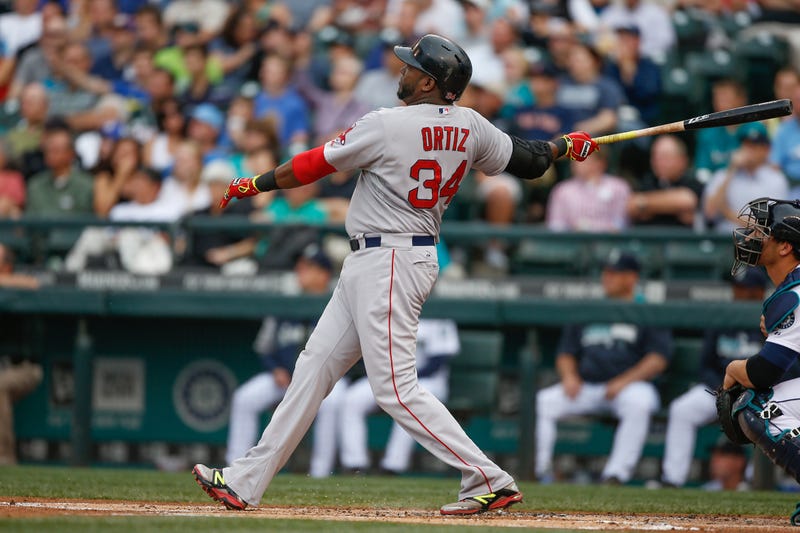 With Major League Baseball Spring Training now underway, it was no surprise to hear that the league and the Player's Association were once again discussing potential rule changes for the game. It's an almost annual occurrence now, with the limiting of mound visits last year and the expansion of the playoffs in 2012 examples of recent proposals that were ultimately implemented. This spring, one proposal in particular seems to be receiving the most attention – the universal designated hitter.
It's high time that both leagues play by the same rules, and I strongly support the idea of a universal designated hitter. Twenty years ago, when teams were scoring runs at record levels, there was no call for a universal designated hitter. Actually, there were calls for the American League to repeal the designated hitter rule. In 1996, teams scored 5.04 runs per game and it was the first time runs per game topped 5 in 60 years. Runs per game spiked to 5.14 in 2000, but have been steadily decreasing ever since.
In 2018, teams scored 4.45 runs per game. In 2014, teams scored just 4.07 runs per game. That 2014 number was the lowest runs per game number since the strike-shortened 1981 season (4.00) and the third-lowest number of the DH era (1973-present). A universal designated hitter would provide more offense to the game and help reverse this trend.
A universal designated hitter would also provide more action to a game desperately in need of it. Pitchers like David Price taking 40 seconds between pitches is certainly an issue, but the long time between balls being put into play is a bigger issue. Balls in play are way down and strikeouts are way up. Last year's National League Cy Young Award winner Jacob deGrom hit .164 at the plate. He struck out 25 times – and had just 11 hits – in 74 plate appearances. Number 9 hitters with stat lines like that don't make the game more fun to watch.
A universal designated hitter would also speed games up by removing most double switches, cutting down on pinch hitters, and maybe even cutting down on relief pitchers if managers can keep their starters in the game longer and go to the bullpen later.
From a competitive standpoint, National League teams and fans should be clamoring for a universal designated hitter. In 22 years of regular season interleague play, the American League holds a 3032-2732 record and a .526 winning percentage. The American League has won more regular season interleague games in 17 of the 22 seasons that have featured interleague play. American League teams have also won 18 of the 32 World Series played since 1986, when the current World Series designated hitter rules were adopted (both teams use a DH in games in AL ballparks, pitchers hit in games in NL ballparks). Clearly, AL teams don't lose much when they lose a designated hitter. David Ortiz could always play first base 5-6 times a year. NL teams don't gain much, though, when they get to insert a light-hitting utility infielder or fourth outfielder into their lineup as their designated hitter du jour.
Because the current baseball collective bargaining agreement runs through the 2021 season, it's unlikely we see the designated hitter at places like Dodger Stadium or Wrigley Field before 2022. Still, it's an easy chip for Major League Baseball to trade to the Player's Association in exchange for something else they want. Compared to the alternatives of banning shifts or other more dramatic changes to the fabric of the game, though, a universal designated hitter seems like an easy way to modernize and refresh the game.