The C's finished off their tour of Cali with a dud against a red hot Clippers team after an otherwise successful trip. I said after that Warriors game that if they could rattle off 5-6 wins, I'd be pacified. Well that didn't happen, but I do have more confidence in this team thanks to the way they performed throughout the trip. This team is going to have issues throughout the rest of the season, and unless they sweep through the rest of the season, I'm always going to have doubts about their chances at winning a title. After all, before all the mayhem that this season has brought, I was convinced this team was going to win it all this year. However, I saw enough on this trip to think that this team is still capable of a title run, despite what all the doubters may say.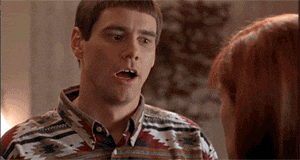 Did they beat an undermanned Warriors team? Yes. Did the defense take an early flight home from LA and forget they still had to play the Clippers? Absolutely. But here's what I saw outside of that Clippers game. I saw a team that was finally playing together, with key guys stepping up when starters were out. Against the Kings, everyone stepped up down the stretch and fought hard in Kyrie's absence. People were hustling, diving for balls, making the extra pass, and playing four quarters of basketball. The energy was there.
I understand the middle two games we won weren't against great teams. The Lakers have been devastated by injuries and an awful GM, but if LeBron is on the court you can't mail it in. We all know he's good enough to win games on his own. The Kings would be competing for the 5 seed right now if they were in the East, and have one of the best young backcourts in basketball (De'Aaron Fox is fast as fuck; I didn't realize just how fast until watching this game). But the Celtics seemed to gain a little swagger back, and it seems like the guys are finally starting to come around on each other. Gordon Hayward seemed to find his shot again. There was a lot to feel positive about. At even with the stinker last night, 3-1 is pretty good. Seriously, who actually thought we'd go 4-0 on this trip? If I remember correctly, we'd only be the fourth team in history to go sweep a California road trip 4-0.
That having been said, we need to figure out what's going on with this defense. There are games where they look great, and then there are games where nobody rotates, everyone looks slow, and people like Lou Williams (all 32 years and 6'1″ of him) get to the hoop with ease. That kind of shit can't happen when you're playing the Sixers, Bucks or any of the other top teams in the league. We'd play well enough offensively, but 140 points? Ouch. The Celtics somehow rank 5th in the league in Defensive Rating on the season, but over the past 15 games they're down to a mediocre 16th.
"For me, I think because of how fixated I was on trying to prove other people wrong, I got into a lot of habits that were bad, like reading stuff and reacting emotionally. That's just not who I am." – Kyrie Irving
As a fan, this interview with Yahoo Sports was just as important as a winning record on the road trip. Don't get me wrong, the W's are great, but Kyrie holding himself accountable is a major step forward to giving me faith in the Celtics as a team. Hopefully the younger guys feel the same way. It's not easy being Kyrie, and this is exactly the response I wanted after my initial post. Now it's time for the media to do their part and cut him a little more slack and not take his words out of context (I'm still salty about that "can't wait to be done with this" nonsense). As Al Horford said in reference to Kyrie and the team bonding on the plane ride:
"He's the one who got that ball rolling…We spent a good amount of time together, we talked, we laughed, stuff like that. It just happened to be extended. As opposed to an hour or two hours, almost seven hours. You'd think we'd get sick of each other but, actually, it made the plane ride go quicker. We were just hanging out and talking."
There's only 14 games left. Time for the final push. Let's go Green!
PS. Stop shooting Marcus Morris, ya big mook.