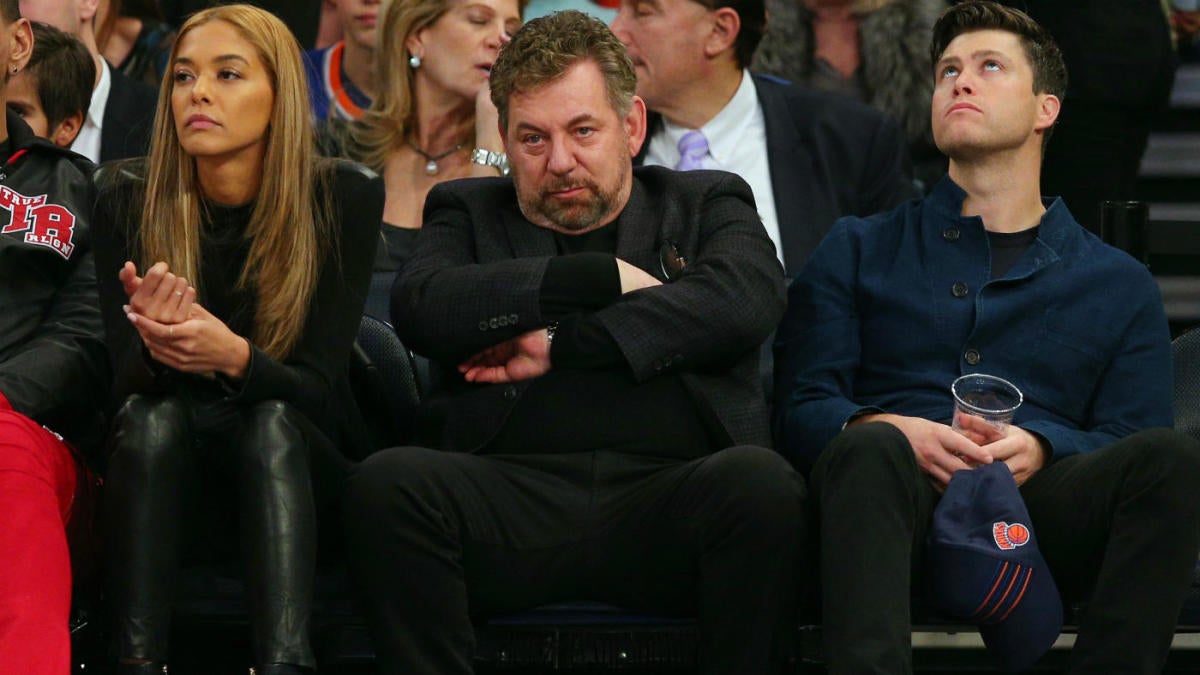 Seriously, Adam Silver and the rest of the bigwigs in charge of the NBA should kick this sack of shit out of league. That's a difficult thing to write as a Celtics fan, because he has essentially guaranteed that the Knicks are garbage year in and year out. I'd really like that to continue. However, Dolan is such a terrible person that he brings the whole league down with him when he pulls bullshit stunts like this. For anyone who missed the backstory to this whole thing, after loss at MSG to the Kings two nights ago, a fan yelled at the Knicks owner to "sell the team." Here's the video:
The fan was detained by security for voicing his opinion about how terrible this Knicks franchise was.
Insanity. Dolan, you fucking suck. Your team is absolute trash, and you're banning him because he made some smart-ass comment to you as you walked out? How thin-skinned can you get? You're lucky fans even show up to the games at all. Seriously, I'd rather watch water freeze than a Knicks basketball game, and I actually like watching them lose.
His subsequent defense of his behavior is even more preposterous than banning the guy in the first place. You ban the guy, sure. This only proves you're a narcissistic, overly sensitive douche who can't take deservedly harsh criticism (in a city not exactly known for their manners), but it's your team and to a degree you can do what you want. But to say you were "ambushed" while walking down the same tunnel everyone else walks down while you're surrounded by security guards? Ambushed, really? And you release this video as your proof??
VIDEO: Here's the video from inside @TheGarden leading up Saturday's much talked-about encounter between James Dolan and a fan. Dolan referenced this
during an exclusive interview with @TMKSESPN pic.twitter.com/bKlC9yFgCe

— 98.7FM ESPN New York (@ESPNNY98_7FM) March 12, 2019
What on God's earth are you talking about? This happens to every single player at every single sporting event every day!! Whether it's the NBA, MLB, NFL, whatever. Fans always have something to say, and if you don't like it just keep walking. You only had 15 more steps and you were clear. Why stop? Also, they ambushed you to sell the video to TMZ? How much money do you actually think TMZ would pay for a video of James Dolan walking down a tunnel?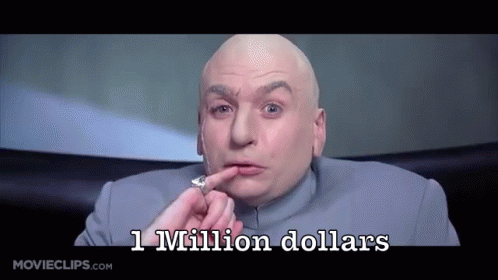 The only reason this is a story is because of how childish Dolan's response was. So because of how terrible he is, let's quickly recap James Dolan's career as the Knicks owner:
Dolan takes over the team in 1999, and the Knicks go all the way to the NBA Finals. The following year they lose in the Eastern Conference Finals to the Pacers. This is the last time they will be good.
Knicks go 9 consecutive losing seasons, with a brief 3 year period of playoff appearances. In those 3 seasons, the Knicks have a playoff record of 7-14.
Dolan hires Isiah Thomas as his President of Operations in 2003. Thomas oversees a ton of terrible decisions, including trading Stephon Marbury, trading Lamarcus Aldridge and Joakim Noah for Eddy Curry, signing Jerome James (who?) to a 5 year, 30 mil contract (remember, contracts weren't the same as they are now), and paying Allan Houston $100 million in a contract so bad, they had to create a rule to prevent teams from skirting their financial obligations.
Dolan recorded Carmelo Anthony because he talked trash to KG
Dolan didn't talk to beat reporters from 2007-2013
Has hired 13 head coaches in the 20 years of owning the franchise
Led Knicks to a franchise worst record of 17-65 in 2014-15
The team currently holds the worst record in the NBA at 13-55, a solid 3 games behind the Phoenix Suns.
The Knicks play in the biggest basketball market in the world. The only thing holding them back is this asshole, and the sooner he's gone the sooner the Knicks will compete again. For the Celtics sake, let's hope he continues being a stubborn old buffoon a little longer.