On Wednesday afternoon, ESPN first reported that the Pats would be signing the 26-year-old tight end to a one-year deal. Ho-freakin'-hum.
Now, toadies throughout Pats Nation will fall for the inevitable Belichick tire-pumping and be sure to let everyone know what a "steal" this is for the team. One article I read went so far as to say ASJ was "easily" the best tight end remaining on the market, and that he could "fill the void" created by Gronk's retirement.
OK. Hold up. While he indeed might've been the best tight end left available on the market as of today, that's really not all that impressive. Considering that Jermaine Gresham and a 38-year-old Antonio Gates (who, even if he comes back, will obviously not sign with anyone besides the Chargers) are the only other current free-agent tight ends worth a lick, big whoop. Also, he could not even sniff Gronk's jock strap. So just stop. Please.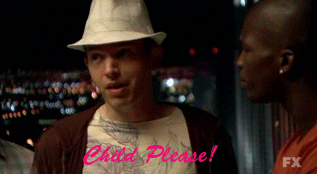 The media will also be sure to tell you how he's a former first-round pick with freakish athleticism who has only been held back from reaching his full potential by unfortunate injuries.
Again, shades of grey there. Yes, I remember how much he was being talked about when he came out of Washington five years ago. I bought into the hype, too. And while the injuries started pretty much right away – he was only able to play in 15 games over his first two seasons in Tampa Bay – he did average over 16 yards per catch in 2015, which is a pretty solid mark for any player, let alone a tight end. But ever since, he has continued to regress and pile up more injuries.
UHHH, HEY, MATTES! HE HAD 50 CATCHES FOR THE JETS IN 2017! AND HE DID IT IN ONLY 13 GAMES. WHAT ABOUT THAT??!!
Again, biiiig whoop. He also averaged a measly 7.1 yards per catch that season and was only able to start 10 games. OH, and then last season in Jacksonville, he bumped his YPC up a whole yard and couldn't even make it past October before ending up on the shelf…again. (By the way, he was also supposed to be a HUGE signing for the Jags last offseason, too. And…yeah.)
Look, I know I'm coming pretty hard at the guy here, and I'm not saying he's entirely devoid of skill. He's shown flashes, and maybe it really has been an unfortunate slate of injuries that has stunted his growth so far. Maybe playing with Tom Brady instead of guys like Josh McCown, a young Jameis Winston, Ryan Fitzpatrick, and Blake Bortles will help a bit, too. And with the dearth of talent at the position currently on the roster, I'm not upset at taking a flyer on him. Sure. Why not?
But for now, color me "slightly intrigued." That's it. This team still needs some serious help at tight end. ASJ is not the answer to replace Gronk. Sorry. He's just not.