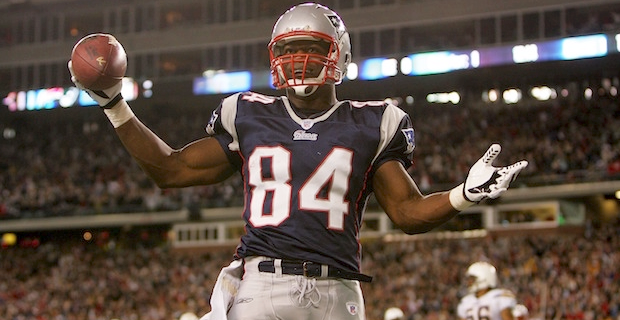 Late on Sunday evening, in the midst of many's Memorial Day Weekend celebrations, we received the news that Patriots tight end Ben Watson has been suspended for the first four weeks of the 2019 season for using a banned substance. Interestingly enough, it was actually Watson himself – not the NFL – who first broke the news in a very candid Facebook post:
A Facebook post by Patriots TE Benjamin Watson explains how he knew his decision to return to the NFL would include a four-game suspension, and he shares the context of the situation in detail. pic.twitter.com/UHVEppk6g4

— Mike Reiss (@MikeReiss) May 26, 2019
Basically, the 38-year-old admitted to taking the banned substance in March (something called Bio Identical Testosterone Cypionate) at the advice of his doctors. After a long, exhausting 14-year NFL career – as a tight end no less – the man was simply trying to recover as quickly as possible and pursue other professional opportunities. He said that at the time he chose to take it, he had absolutely no intention of returning to the NFL.
Welp, that sentiment changed rather quickly, and now Watson will need to pay the price.
Look, I'm not going to get on the guy at all for what he did. To be honest, as fans I think it's a bit ignorant to try and comment on the physical toll an NFL career can take on one's body, and often people are too quick to judge some of the steps these guys need to take in an effort to feel better. I could go into a diatribe about how products like HGH and other "drugs" which help both former AND current players heal up in the offseason are viewed in an entirely unfair and negative light. I truly believe he was just trying to recover and move on. Apparently, he even told the team about everything before signing on in early May, and it's pretty obvious he's trying to be as forthright as possible.
Ben Watson is still the epitome of what it means to be a professional in the NFL. He'll return for the team's trip down to Washington in Week 5, and his presence – particularly in the locker room – will be vital throughout the rest of the season, especially with such a young roster. For now, guys like Austin Seferian-Jenkins and Matt LaCosse (more on him in a second) will need to hold it down at tight end. Everything will be just fine; it's just a tough break for Watson.
And now for a few others notes from this week's OTAs:
Rookie wide-out N'Keal Harry has been getting RAVE reviews from pretty much everybody who was in attendance at practice this week. Oftentimes, it takes wide receivers – even those who were drafted in the first round like Harry – quite a while to catch on and feel comfortable in an NFL offense. But apparently the kid came out gangbusters right away and has been making plays all over the field. Per ESPN Boston's Mike Reiss: "When I watched the 6-foot-2, 228-pound Harry in practice, his large catch radius and the way he snatched the ball were notable (even as a punt returner). Harry, whom Belichick referred to as 'smart,' lined up in multiple spots and seemed to be decisive in knowing where he was going." And he's hardly the only media member gushing over the rookie's performance this week. Yes, it was just one week of offseason practice, and no Brady wasn't there, but…
Apparently both Harry and Julian Edelman had a private workout session with Brady at some point recently, and there are photos. (It's really tough to gather much from a total of five shots, but it's obvious the kid is putting in work. And TFB clearly believes in him already.)
Though there are a group of guys who will be fighting for position on the wide-receiver depth chart all offseason, the competition at left tackle is really the most important battle. Many expect Isaiah Wynn – who was drafted in the first round last year and missed his entire first season due to an Achilles injury – to slide right in and take over for Trent Brown as Brady's blind-side protector. In fact, when asked in early May about Wynn's chances to become such, O-line coach Dante Scarnecchia said the following: "That's where we have him penciled in to play. He's in the middle of trying to get his Achilles right, so he'll be out there when he's ready and we'll take it there." That's about as typical of  Patriots response as you'll ever see, and truthfully it doesn't mean anything until Wynn is finally able to get back out onto the field and prove himself. But the team's confidence in him hasn't waned after a lost rookie campaign, and I'm excited to see what the kid will bring to the table.
In the meantime, the team made the interesting choice of using Joe Thuney – who has been the team's starting left guard for the past three seasons – as the stand-in at left tackle for much of the week. Thuney is no stranger to the position, though, as he was named an All-American as a left tackle during his senior season at North Carolina State. Thank goodness for players like him, who are always ready to roll and play wherever the team needs them to at a moment's notice. Ultimately, he'll probably swing back inside once Wynn is healthy. However, it's good to know we have a solid insurance plan if that doesn't work out as planned.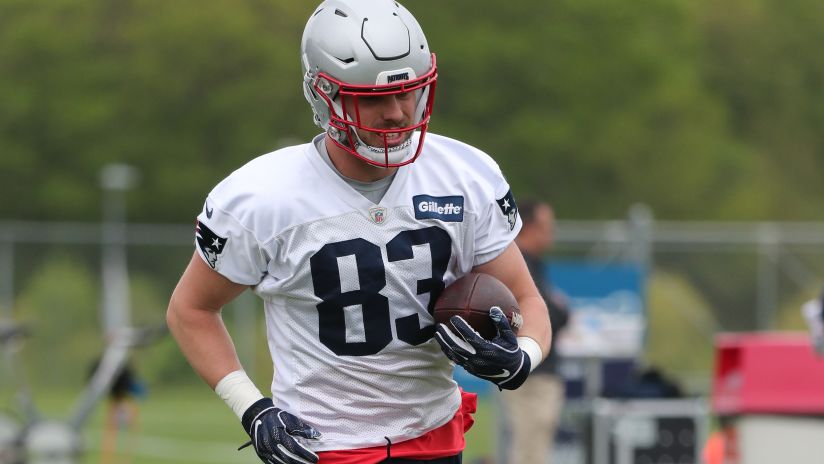 Paul Perillo of Patriots.com highlighted tight end Matt LaCosse as someone who stood out to him. Perillo mentioned that he looked good as a "move" tight end, demonstrating an ability to run and get open while also displaying good hands. There were a lot of people who were high on Lacosse during his time in Denver, and the Pats did jump on him pretty quickly after free agency began. We could have a little sleeper on our hands here, folks. He is someone I'll be keeping a very close eye on going forward this offseason.
The Patriots' next round of OTAs is scheduled for May 29 & 30 before mandatory minicamp starts up on June 4.