HELL EFFING YES!
On Wednesday, it was announced that the Oakland Raiders would be the team featured on this year's version of HBO's "Hard Knocks," which is set to air, per usual, during training camp in August. Merry freakin' Christmas, NFL fans.
No matter which NFL team you root for, there is truly no better choice than this year's version of the Black & Silver to serve as the show's main attraction in 2019. I would literally kill to be a fly on the wall at Oakland-Alameda County Coliseum this year. Just being able to take a peek behind the curtain of what will likely be an absolute circus act all year long will truly be a treat for even the most casual NFL fan.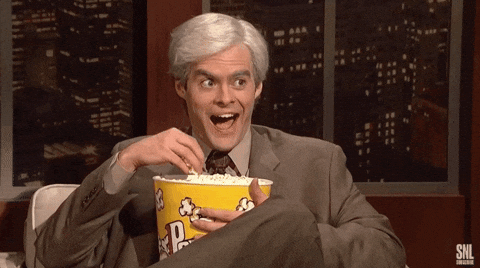 My goodness. This is going to be fun.
For starters, there's Jon Gruden, the cartoon character of a head coach who could honestly provide enough entertainment just by himself to fill a whole entire season of television. This dude has always been a ham for the camera, and while he may come out and act like he's annoyed by the entire process, you know that deep inside he will eat this stuff up. There will be no shortage of ridiculous quips, over-the-top outbursts, and just pure, fun, unadulterated Jon Gruden-ness.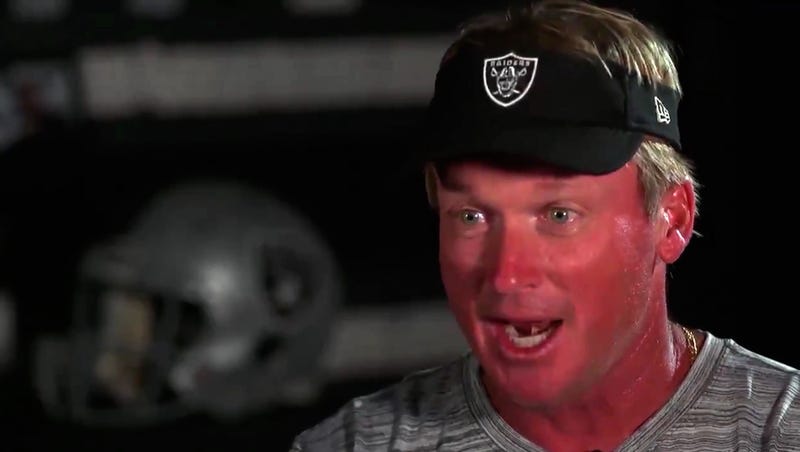 After what was one of the ugliest superstar-team breakups in recent memory, new Raider and All-World wide receiver Antonio Brown will also be on center stage. Though I've soured quite a bit on the man personally after the way he's acted over the past year or so, you know he's not going to shy away from the camera either. In fact, he could become even more unlikable by the show's end depending on the level of D-baggery he displays. Regardless, those type of polarizing figures do great for the ratings, so you can be sure that HBO will be all about A.B. this summer.
Speaking of unlikable players, linebacker Vontaze Burfict – quite possibly the cheapest, dirtiest player in NFL history – is also on the squad this season. There may be no greater villain than this guy in a lot of NFL circles, and some are surprised he hasn't been kicked out of the league entirely by this point. OH, and the guy who was on the receiving end of one of Burfict's most egregious helmet-to-helmet hits ever was none other than the aforementioned Antonio Tavaris Brown. So I'm sure they will greet each other quite warmly at camp this summer. (*He said with heavy sarcasm.*) You can't make this stuff up.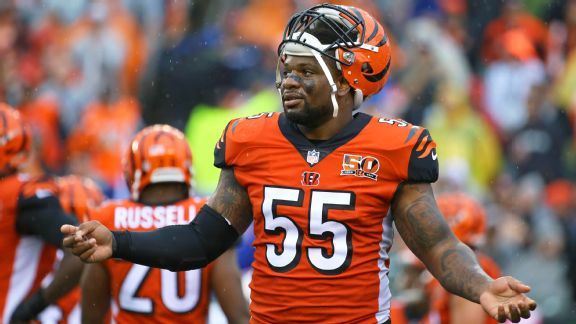 AND how can we forget about Richie Icognito??!! Speaking of guys who are lucky to even still be allowed on the field, there may be no more volatile athlete in the world right now than the ticking time bomb that is Icognito. When he's on his game, he is indeed one of the league's best O-lineman, but when he snaps, HO-LEE HELL. (Seriously, just Google the man's troubled history.) I'm not trying to make light of the personal angst the man has suffered due to what should be considered serious mental-health illness, and apparently he's made great strides recently, which is awesome. But the potential for an absolute explosion with him – especially in this type of environment – is always very real, and Oakland better have eyes on this dude all the time. Maybe he'll be on his best behavior in front of the cameras. We'll see.
There's also the whole Derek Carr saga. Once looking like he was tracking toward becoming one of the game's elite QBs, Carr has had an up-and-down past few seasons, and the Raiders even toyed with the idea of bringing in a new guy to lead the way in 2019. They ultimately decided to roll with Carr once again, but how Carr responds to the rumors – which were in NO way quieted by Gruden, who has actually been one of Carr's biggest critics – will be interesting to see. Also, after last year's damning report about his "fractured relationship" with teammates and his "on-field crying," he won't be able to hide with camera crews in his face every day for weeks on end. (Is it bad that I'm expecting [and maybe, sorta, kinda hoping for] a big meltdown by Episode 3? Anyone else?)
There's also fantasy implications for those who want to see how rookie running back Josh Jacobs looks. He is expected to be the team's bell cow this year after being selected in the first round of the draft in April. Other talented guys like Tyrell Williams and a strong rookie class should also help to make Oakland a much more enjoyable team to watch going forward, too.
And above all, it'll be interesting to see how what was once one of the NFL's most revered franchises tries to make its way back toward relevance after serving as one of the league's biggest laughing stocks for well over a decade now.
And that's just the beginning…
We still have about a month and a half before we get to view what should be an absolutely incredible television masterpiece, but at least we all have something to look forward to while waiting for the real, meaningful action to begin. Thank you, thank you, THANK YOU, HBO and whoever had the authority to make this decision for the NFL.
Buckle up, guys. This is going to be quite the ride.