SNL returns from its coronavirus hiatus and kicks off a new season October 3, and with the election only a month later we all expected to see a lot of politics on the show this October. We got a clue of what to expect today, as the show announced that Jim Carrey will be playing Joe Biden this fall.
Just like he did with Trump four years ago, Lorne Michaels is pulling in a ringer to play Joe Biden this season. While it's always a bit disappointing to see a big role like this go to a guest and not a cast member, this could work. About 6'2, 180 pounds, big teeth, kinda gangly? Yeah, this could definitely work.
Even with last season cut short due to coronavirus, Joe Biden was still able to make quite a few appearances. "Joe Biden" appeared on six of SNL's 15 live shows last year. The role was a bit up in the air, though, as three men played Biden over the course of about five months. Woody Harrelson made three appearances as Biden and gave us this all-time line.
John Mulaeny took his memorable turn as Biden on Leap Day: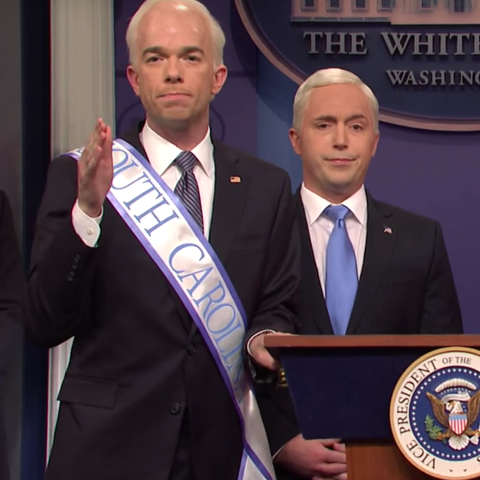 And Jason Sudeikis, who played Biden on the show when he was veep, made two cameo appearances as Biden last season.
With Carrey in place, it looks like the show won't be forced to go with Biden-by-committee again this year. With two old pros as the candidates, the SNL debates this fall should be some of the best in the show's history.