CNN Money – Arby's is buying Buffalo Wild Wings, the chain of sports bars, for $2.9 billion.
In an all-cash deal, Arby's is paying $157 per share for Buffalo Wild Wings (BWLD), a 7% premium based on Monday's closing price. Buffalo Wild Wings stock had been much lower before rumors about a deal with Arby's surfaced two weeks ago…
The deal will take Buffalo Wild Wings private. Arby's is owned by Roark Capital, which also has big stakes in Auntie Anne's, Carvel and Jimmy John's.
Buffalo Wild Wings, known as B-Dubs to its fans, was facing pressure from activist investors who support the deal.
The two most disappointing restaurant chains in America are joining forces? It's a match made in fast food heaven! Buffalo Wild Wings, the home of 75¢ Boneless Thursdays. And a place where the flat Pepsi flows like wine. I'm talking about a little place called Arby's.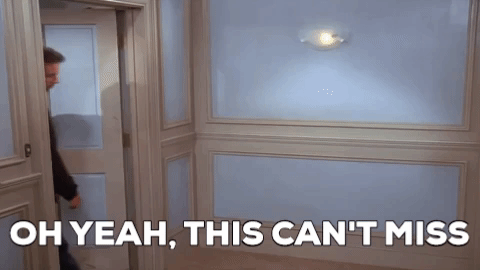 Woof. Not exactly a power couple. More like Arby's leaving with the last girl at the bar at 2:15 AM. What's the matter, Arby's? You big swingin dicks couldn't close on Hooters?
Now Buffalo Wild Wings and Arby's can combine forces to sling bastardized chicken wings and roast beef sandwiches more efficiently. I love chicken wings but I won't set foot in a B-Dubs unless it's 75¢ wing night. I shudder to think what those small, cold, under-sauced wings go for on a regular night. Hooters beats B-Dubs ten times out of ten. And don't even get me started on Arby's. Jon Stewart covered them pretty well.
It's unbelievable to think that they sell the same food as Kelly's. Comparing Kelly's roast beef to Arby's roast beef is like comparing apples to hockey pucks. And I still miss the Allston Kelly's.
I'd also like to take a moment to discuss the soda situation at Buffalo Wild Wings and at Arby's. I love a cold one-liter bottle of Diet Pepsi on a hot summer afternoon as much as any one, but fountain Pepsi at restaurants sucks. The Coke at McDonald's can't be beat and Burger King has stepped up its game with Coke Freestyle machines. The flat Pepsi is the worst part of any Taco Bell trip. Thankfully I usually don't drink soda from Taco Bell unless it's after dark and it's mixed with some Admiral Nelson. Dumping Pepsi and getting back with Coke would be an easy improvement for B-Dubs and Arby's.
It'd be interesting to see if Arby's interest in Buffalo Wild Wings had anything to do with Buffalo Wild Wings venturing into the fast casual realm with B-Dubs Express. Does Arby's hope to make B-Dubs Express the next Raising Cane's? That might make sense with millennials "killing" chain restaurants, but there's not much Buffalo Wild Wings has to offer to start with. If you take away the loud music and big screen TVs, what's left?