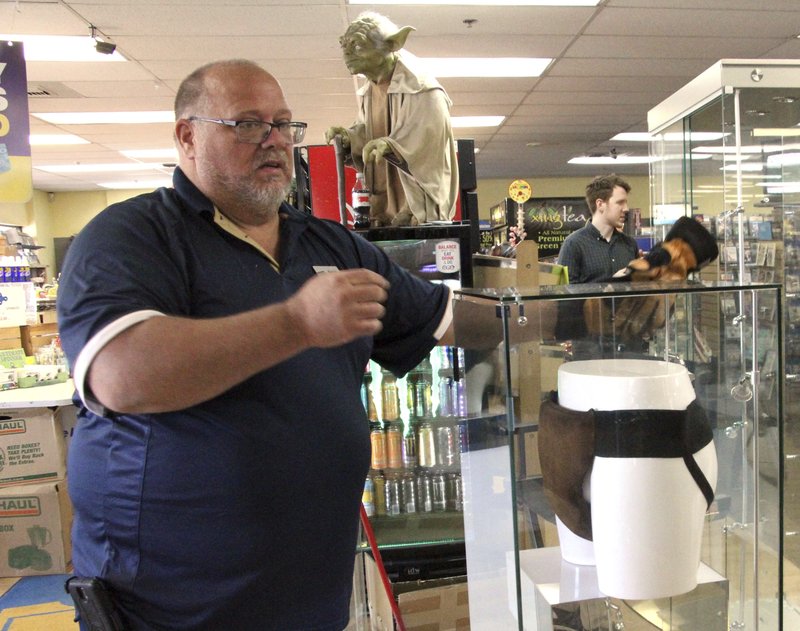 AP — A celebrity jockstrap that's been the buzz of Alaska for nearly two weeks went on display Wednesday at one of the nation's last Blockbuster video stores in an effort to ramp up business.
"I tell you, we're going to get a lot of traffic, is what I'm expecting," said Kevin Daymude, general manager of Blockbuster Alaska.
He expects the store to get a lot of calls: "Did you get it in? Can we go see it?" he said.
The jockstrap has a strange history since actor Russell Crowe wore it in the 2005 movie "Cinderella Man."
When I think of some of the best promoters in America, I think of Vince McMahon, Don King and Dana White. Today I add Kevin Daymude to that list. Now that he's got Russell Crowe's jockstrap, I realize how badly I want need to visit Alaska.
I've been to the Warner Bros. Studio and the Sony Pictures Studio, but I'm not sure they can stand up to the showcase Daymude is putting up in his Anchorage Blockbuster these days. In addition to his jockstrap, Daymude is also putting Crowe's robe and boxing shorts from Cinderella Man on display, as well as his vest from Les Misérables. Anchorage, Alaska, is quickly becoming the mecca for Russell Crowe aficionados.
Before I book my flight, though, I should probably check on their hours and make sure that they're open and accessible year round. I recommend you do the same. They can be reached at (907) 338-3456. I can't wait to go, though. I might have to rent a copy of The Net while I am up there too. I just hope my hotel room has a VCR.