Everyone throughout Patriots Nation is flying pretty high right now after two back-to-back wins – wins in which the Pats outscored their respective opponents, the Dolphins and Colts, by a combined 45 points.
Brady's also been on point over that time, with two straight 94-plus QB ratings and seven total touchdowns. Also, Sony Michel is looking pretty solid carrying the rock; Josh Gordon seems to be on track toward being a big factor in the offense; and Julian Edelman is finally back as the team's top target. And above all, after a 1-2 start the Pats are right back on top of the AFC East, tied with Miami for first place after five weeks of action.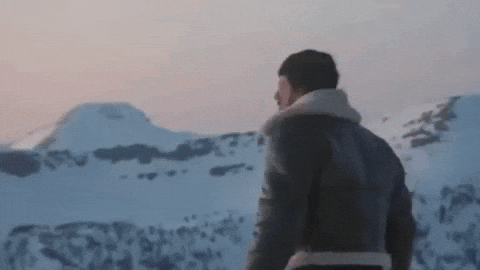 Sure, I'm feeling pretty good right about now. How could you not after what we've seen the past two weeks?
Still, though, there is one glaring issue with the team – an issue that is certainly not new – which could rear its ugly head sooner rather than later. I'm talking, of course, about the team's anemic pass-rush.
Our faithful 300s readers know that I've had the team's pass-rush ear-marked as an area of concern since the offseason. Besides being ranked as Pro Football Focus' sixth-worst unit heading into 2018, the team was coming off of a heartbreaking Super Bowl loss that saw Nick Foles pass for over 370 yards and three scores – mostly because he wasn't sacked ONCE and was touched a measly five times otherwise. It was truly one of the most pathetic performances I've ever seen from a defensive front, and big changes were needed in the offseason.
Belichick & Co. seemed to agree after signing former Falcon Adrian Clayborn pretty much right away in free agency, and with young guys like Derek Rivers and Keionta Davis also expected to return from injury, there was a glimmer of hope. Then, after the group's excellent showing against the Eagles in the second preseason game this summer, I was actually pretty bullish on the pass-rushing corps. I even pumped their tires pretty hard following that victory as part of our "The 300s Previews the Patriots" series.
But through five games so far this season:
Clayborn has zero sacks and a total of two tackles.
Davis played in each of the first three games, registering three tackles. However, he hasn't seen the field once since Week 3 against Detroit.
Rivers played in Week 3 against Detroit, but has been dealing with "an undisclosed injury" which hasn't allowed him to play at all outside of that one appearance.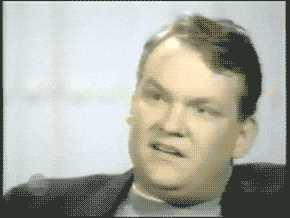 Well so much for that "hope!"
As I pointed out in our Pats/Colts game preview last week, heading into Thursday night there were only four players who had been able to muster up even just one sack through this season's first four games: Trey Flowers, Deatrich Wise, Adam Butler, and John Simon, the last of whom  has been on the team for a total of one-and-a-half weeks.
Against the Colts, Patrick Chung was able to get in on the action with a half-sack, with the other half being credited to Flowers. So, through five games now, only five Patriots have been able to get to the quarterback a total of seven times. (Also, ZERO sacks have come from anyone in the linebacking corps. Yikes.)
To be fair, pass-rushing is about much more than just sacks. Still, even in terms of QB hits, the team is averaging just 4.6 a contest, so they're barely even throwing opposing signal-callers off their game. Taking away the Dolphins game – which was probably more about Ryan Tannehill's ineptitude in Foxborough than anything else – the Patriots are giving up a bottom-five-worthy 294 passing yards a game.
One must also understand that different teams employ different schemes, and not everyone blitzes or sends pressure at the same rate. In 2017, only four teams blitzed less frequently than the Patriots, so it's not like Belichick and Brian Flores are encouraging anyone to pin their ears back and get after it.
In order for that type of philosophy to work, though, you need to have an elite secondary. While Gilmore is a fine No. 1 corner, Eric Rowe has been in out of the lineup the past few weeks due to injury, the McCourtys aren't spring chickens, and after that it's pretty much just Chung, Harmon, and a bunch of rookies still trying to climb their way up the depth chart.
While guys like Blake Bortles, Matthew Stafford, and Andrew Luck can chuck it pretty well, up next comes Kansas City phenom and 2018 MVP candidate Patrick Mahomes in Week 5, followed up by matchups against the likes of Aaron Rodgers, Kirk Cousins, and Ben Roethlisberger in the coming months.
Fortunately, the Patriots play in a division which features two teams with rookie quarterbacks – and another who plays like one from time to time. And even more fortunate is the fact that the Pats still have five games left to play against said squads in 2018.
But when the competition stiffens and the game's elite throwers are on the other side of the field, things could get ugly. Only time will tell, but we'll get our first glimpse at the team's true colors this Sunday night in a prime time matchup against the Chiefs' No. 3-ranked offense.