OK, I bet nobody was expecting to come across an article on Dwayne Allen today – or anytime soon, for that matter. But upon conducting a little mid-week research, I stumbled across something truly disturbing that I just could not let slip by.
Are you ready for this one: Dwayne Allen is the SEVENTH-highest paid player on the Patriots in terms of base salary for 2018.
I'll let you all chew on that one for a minute…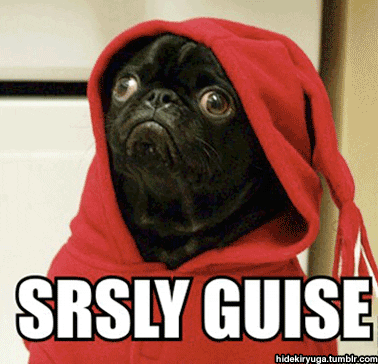 I promise you didn't read that incorrectly; Allen truly is one of the highest-paid players on the team, as he will collect $3.8 million, which includes his $500,000 roster bonus, by season's end.
Now, let me start by saying that I hate coming in so hot against one of our own. Allen seems like a fine fellow, and he was actually a pretty solid weapon for a few years out in Indianapolis, serving as one of Andrew Luck's most trusted targets. But, Dwayne, ever since we traded for you before the 2017 season, as my boy Patches O'Houlihan would say, you've shown that: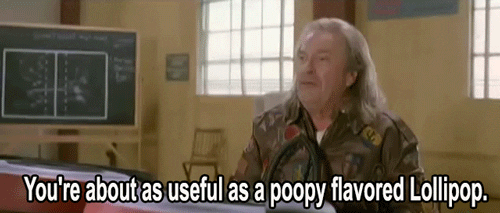 After giving up a fourth-round pick – which, by NFL standards, isn't chump change – to acquire him, Allen has been targeted a total of 24 times over the past two seasons, catching all of 11 balls for 82 yards and one score. And if you look only at his 2018 numbers, he's caught one pass for -4 yards. HE LITERALLY HASN'T GAINED EVEN ONE POSITIVE YARD OF OFFENSE THIS SEASON.
BUT, MATTES, he's SUCH a good blocker! You're dumb! You don't know anything! It's not only about catching the football if you're a tight end.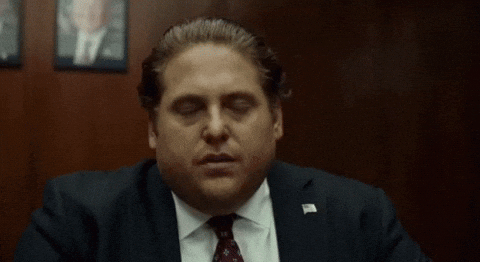 Just stop with that garbage. Please. While Allen has shown an ability to be useful on the line, it's not like he's anything special. Pro Football Focus has graded both his run- and pass-blocking so far this year as "Good."
Not "High Quality" or "Elite." Just…"Good." Is that really worth $4 million considering he's pretty much invisible otherwise?
Some may be wondering why I care so much. It's not like it's my money, and $3.8 million is pennies compared to what some other tight ends are making throughout the league. But when you consider some of the other holes this team had heading into the season, his salary is just inexcusable.
Take Danny Amendola, for example. After being nothing but the ultimate team player – taking pay cut after pay cut to stick around and serve as one of the team's most vital offensive pieces for the past five seasons – he chose to leave this summer when the Dolphins offered him more than the Pats were willing to. How much, you ask? Six million per year over the next two seasons, a whole $2 million more than Allen's making at the current time. That is absolutely shameful, and even with Edelman back there's still no doubt the team could use Danny Boy in the worst way right now, especially in the event of the next inevitable injury.
(Some will say it had to with other things besides just money with Amendola, and maybe a simple change of scenery was best for both sides. Still, it just further illustrates how incredibly overpaid Allen is at the moment.)
When you also consider the fact that most backup offensive lineman – which is basically all Allen is at this point, even though he's still listed as a "tight end" – are lucky to even make half of what Allen's earning in 2018, the whole situation is just baffling.
In the grand scheme of things, does it really matter? Yes and no. Apparently, the team still has about $5 million at their disposal at the moment, and it's not like an additional $4 million would make much of a difference in terms of this season's roster. But maybe it's just that after years of being force-fed the importance of penny-pinching and watching plenty of deserving Patriots players get short-changed when it was their time to cash in, it's infuriating to see a guy like Allen getting WAY more than he deserves – for literally no apparent reason.
So next time someone brings up Belichick's impeccable roster-management acumen and commitment to not overpaying for anyone, I give you Dwayne Lamont Allen. I rest my case.
*All salary and contract information courtesy of Spotrac.com.