PR Newswire – GSK Consumer Healthcare announced a new innovation for Theraflu cold & flu symptom relief with the U.S. launch of Theraflu PowerPods Severe Cold. The brand recognizes consumer's ever-changing lifestyles and, through this expansion of the current Theraflu portfolio, is modernizing how consumers can achieve cold & flu symptom relief. Compatible with single-serve coffee machines, Theraflu PowerPods brew a cup of warm, soothing relief with the press of a button.
Put that PowerPod down. Coffee machines are for coffee only.
Honestly, who asked for this? Has one person with the flu ever tried to run cough syrup through their Keurig machine? What marketing research indicated that there was an untapped market for Halls K-Cups?
How could a PowerPod be anything more than a cough drop K-Cup? If that sounds disgusting, just try being the guy in the office who brews his K-Cup after Karen brews her cough drop K-Cup. The next dozen or so french vanilla K-Cups will taste like they've been spiked with Robitussin.
The only silver lining for Halls K-Cups is that there is no way they can be more disgusting than chicken noodle soup K-Cups. If you've never had to take apart your Keurig machine and wash it out with vinegar, trying to make a chicken noodle soup K-Cup will have you scrambling for your owner's manual in no time.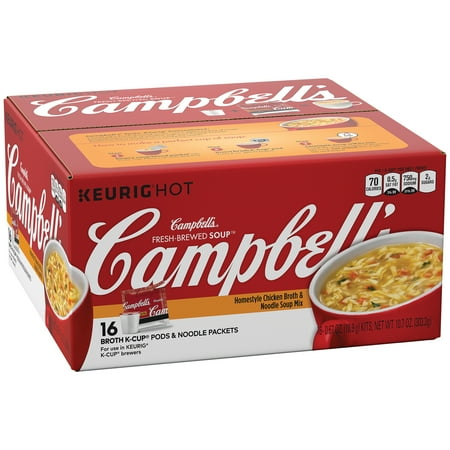 Incidentally, I bought my first and only pack of chicken noodle soup K-Cups where I expect to buy my first and only pack of cough drop K-Cups: the clearance rack at Target.