Remember when the Dolphins were tied with us for first in the AFC East? LOL.
Balance has now been restored in the universe, as the Pats are once again completely in the driver's seat in the AFC East for the 4,568th year in a row. After Monday night's 25-6 victory over the Bills, the Pats now lead in the division by two games and soon more.
Ya boy Mattes was in NYC for the past couple of days – and I cannot even TELL you just how good it felt to be rockin' a Sox hat around that city this week – so I was unable to get up my review of the game on Tuesday. Therefore, before getting into Sunday night's tilt with the Packers, here are a few quick things of note from the other night in Orchard Park:
Even though Derek Anderson is a statue in the pocket, the pass-rush looked excellent. Trey Flowers is an absolute monster, and I will personally pay whatever I have to in order to keep him around (he's a free agent after this season). He may not have had any sacks, but there was one first quarter sequence where Flowers completely blew up one of the Bills' cute, little Wildcat plays (what is this? 2008?), and then on the very next play he did his best Vince Carter impression, jumping sky-high in the air to block an Anderson pass attempt. He was just everywhere on Monday night and is the unquestioned heart and soul of the defense. Adrian Clayborn, Malcolm Brown, and Kyle Van Noy, who had two sacks on the night, were also noticeably active up front as well.
Although Van Noy was great on Monday night, he is a complete one-trick pony: excellent pass-rusher but absolutely USELESS in coverage. Seriously, he couldn't cover a guy using a walker. Once again the Pats were able to stop the run but were completely carved up by the receiving game out of the backfield (LeSean McCoy had six catches for 82 yards while totaling just 13 yards on 12 carries). There were rumors this week that the Pats were looking at bringing back old friend Jamie Collins, which shows that even the team knows how soft we are in terms of pass-coverage over the middle. Seriously, it's bad.
We desperately need Sony Michel back. Were it not for Devin McCourty's key pick-six in the fourth quarter, the game would've been a helluva lot closer than it was. Much of that had to do with the fact that the running game was absolutely non-existent. And no, Cordarrelle Patterson absolutely did not look good out there; outside of one big 22-yard run, Patterson had 16 yards on nine carries. Sure, he is a physical specimen, but truthfully for most of the night he looked like a big buck trying to find its way out of a small barn. Nice try, Bill, but please don't ever try that little experiment ever again.
Jason McCourty was solid once more, and he and Patrick Chung really helped to overcompensate for the guys in front of them all game.
Just like I said, now that Julian Edelman is back and Josh Gordon is in the fold, things have opened up once again for Chris Hogan. He simply cannot be a No. 1 or 2 option, but he is still an above-average third or fourth option for Brady, and some may be surprised to hear that he actually has 190 total receiving yards over the past three games.
On to the Pats/Packers preview, which will be a bit more brief than past primers. As always, here's a quick look at where, when, and how to watch the game along with the latest lines:
Location: Gillette Stadium (Foxborough, MA)
Kickoff: Sunday, Nov. 4, 8:30 p.m. ET
TV: NBC
Odds (via Odds Shark): Patriots: -5.5 (spread)/Patriots: -235 (moneyline)/56.5 (total)
This is a game that has the NFL licking its chops: Tom Brady vs. Aaron Rodgers in a Sunday night primetime matchup. Is that a pylon in your pants Mr. Goodell, or are you just happy to see me?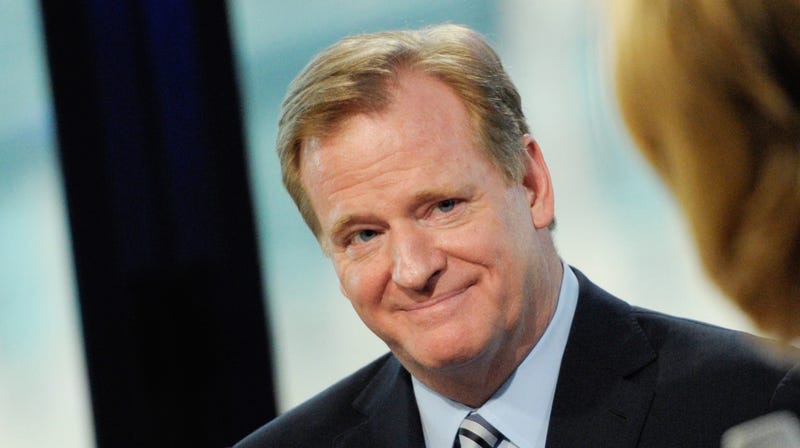 But all joking aside, this is truly a treat. It is absolutely criminal that the two greatest quarterbacks, possibly ever but definitely in the game right now, will be squaring off for just the SECOND time ever – the last one being a 26-21 Packers victory all the way back in 2014! That is just shameful.
The debate over who is truly better will rage on in NFL circles forever. Rodgers may not have all the stats and accolades Brady's compiled throughout his career, but he's also seven years younger. He's also touting a pristine 13-to-1 TD-to-INT ratio this season compared to Brady's 16-to-7 mark, and there's a great argument to be made that he may have had less talent around him – especially on defense – throughout his entire career. But for now, even Rodgers himself ended the debate on Tuesday, per ESPN:
"I let you guys worry about those types of conversations," Rodgers said of any debate about which player is better. "I think that's end-of-career conversations. … I'm just worried about winning right now. He's got five championships, so that ends most discussions, I think."
But enough about those two. I think even the most casual fan understands that they're both pretty good at football.
As far as Rodgers's receiving options go, other than No. 1 receiver Davante Adams it's a complete crapshoot each week regarding who the other top pass-catchers will be, much to the chagrin of fantasy owners everywhere. Adams is one of the game's very best receivers – currently fifth in the league in receiving yards per game (98.5) – and will likely match up with Stephon Gilmore. But after that it's between the oft-injured but resilient Randall Cobb or younger guys like Geronimo Allison and Marquez Valdes-Scantling. And don't forget about Jimmy Graham, no longer one of the game's elite tight ends but still a decent player nonetheless.
Aaron Jones and his 6.2 yards per carry will most likely lead the way in the backfield, especially after this week's trade of Ty Montgomery, with Jamaal Williams serving as a more-than-capable No. 2 guy. This used to be a three-headed approach, but Jones's 86-yard and one-score performance on just 14 touches Sunday presumably solidified his spot as the top dog.
As pointed out by Joey Ballgame earlier today, the Packers feature a top-10 defense and are fifth-best against the pass (even though they did trade away star safety HaHa Clinton-Dix to Washington this week, which is certainly not insignificant). They are beatable on the ground, though, coming in at No. 22, so hopefully Sony's back this week in what should be a great matchup for him.
Prediction
This one's tough to gauge, as it could really be anybody's game. Both teams feature solid, multi-pronged offensive attacks, with the Packers gaining a significant edge on defense. I feel like it'll be a beautiful boxing match between two heavyweights that goes the full 12 rounds. In the end, though, youth wins out and the Pats fall at home 28-24.