After years of dreaming, wishing, and hoping that NBA superstar Anthony Davis would eventually make his way up to Boston, we got a major WOJ BOMB regarding the Pelicans' All-World forward early Monday morning:
Agent Rich Paul has notified the New Orleans Pelicans that All-NBA forward Anthony Davis has no intention of signing a contract extension if and when presented and that he has requested a trade, Paul told ESPN on Monday.

— Adrian Wojnarowski (@wojespn) January 28, 2019
*HEAVY BREATHING*
But, in the words of the great Phil Collins:
"Hold on my heart.
Just hold on to that feeling.
We both know we've been here before.
We both know what can happen."
Everyone knows that anything Wojnarowski says is pretty much Bible. BUT, before you go throw on your Green jammies, I'm going to crush your dreams (and mine) and inform you right away that the Celtics are not allowed to trade for The Brow right now, no matter what they'd be willing to offer.
Why? I'mma let Boston.com's Nicole Yang explain the reason why:
Both Davis and Irving signed their contract extensions under the "Rose Rule," named after point guard Derrick Rose because he was the first player to sign such an extension. The "Rose Rule" allows certain players coming off their rookie-scale contracts to earn 30 percent of the salary cap as opposed to 25 percent. To be eligible, a player must have achieved one of three accolades during the first four seasons of his career: MVP award, Defensive Player of the Year award, or two All-NBA selections. (When Davis and Irving inked their extensions in 2015 and 2014, respectively, two All-Star starter nods was in place of DPOY.)

NBA teams cannot trade for more than one player who has signed an extension under the "Rose Rule" — a limitation that is only applicable when the players are still on their "Rose Rule" extensions. The Celtics acquired Irving via trade in August 2017, so they cannot deal for Davis — or any other player that has signed such an extension — until Irving leaves or agrees to a new deal. Irving will become an unrestricted free agent at the conclusion of this season and has expressed his intention to re-sign with the Celtics. The earliest he can do so is July 1, 2019.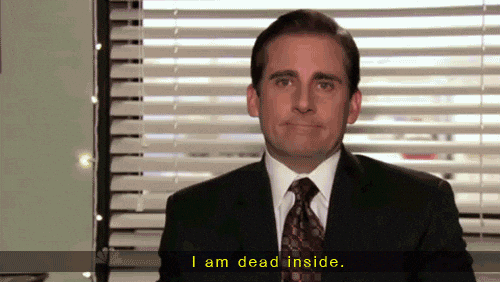 Seriously, that SUCKS, but such is the reality right now. Sorry to ruin your week already.
Again, it doesn't change the fact that the Celtics are the team with likely the best combination of current players AND future assets to offer New Orleans. And, with the way the team has been playing this year, I'm pretty much ready to deal anything and everything we'd need to in order to get it done.
But, alas, we can't do a damn thing.
Everyone now assumes that the Lakers will make a Godfather offer in order to bring Davis to L.A., which would pair him up with the King. The Lakers may not have the same abundance of draft capital the Celtics have right now, but they do have plenty of young talent that could tempt the Pelicans into moving the 25-year-old. But truthfully, who knows where he could end up? When a player this good hits the trade block, pretty much any team would jump at the chance to get him.
Davis is also signed through next season, with a player option for 2020-21. This makes him even more enticing, as whoever obtained him in a trade wouldn't just be getting a rental. However, this also means the Celtics can't just wait until next summer and try to sign him because: 1) he won't be a free agent and 2) something could happen well before then anyway.
All the team can do is hope that he stays with New Orleans through the rest of this season. Then, after July 1, hopefully we'll have already locked Kyrie up for the long term and we're able to put together a package to acquire Davis before next season. And it's really not all that crazy of a scenario, as the Pelicans don't "need" to trade him any time soon, and they know they're unlikely to get as good of a deal from anyone else as the one they'd get from the C's.
So, sorry to break it to you, Celts Nation. But hey: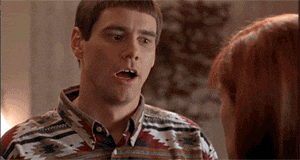 Stay tuned…