What a crazy past week in the NBA, huh?
It all started with last Monday's huge news that Anthony Davis doesn't want to stay in New Orleans, which immediately caused a whirlwind of trade rumors, future roster predictions, and A LOT of false hope being doled out to desperate NBA fans around the country. It's also caused some other soon-to-be-free-agents' names to be dragged through tireless speculative "reports" – many of which are based on literally ZERO evidence – regarding where they will all go to create the new "superteam." And it all seems to hinge upon Davis. On top of all that, we also got a major blockbuster between the New York Knicks and Dallas Mavericks involving Kristaps Porzingis just before the weekend.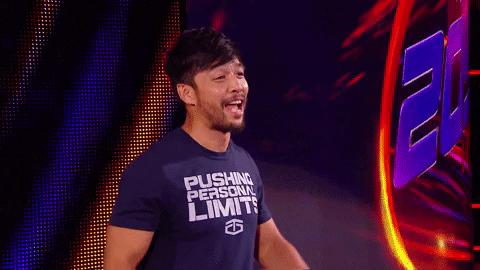 (It was actually tough to keep up with everything, but for those who need a more in-depth refresher on last week's events, Red's got you covered with a great roundup on all of it here.)
The NBA trade deadline is this Thursday, and teams have continued to make even more moves this week, with many others sure to come before tomorrow afternoon.
In what amounts to awful news for the Celtics, the 76ers acquired forward Tobias Harris from the Los Angeles Clippers on Tuesday night in exchange for a criminally overrated veteran shooter (Wilson Chandler), a decent backup center (Mike Muscala), and future draft picks. So, Philly just got significantly better, adding a 20-point-per-game scorer to an already loaded lineup, and they did so without having to give up virtually anything for this season. Yeah, it's definitely not good news for Green Nation. (The Pistons also traded former first-rounder Stanley Johnson to Milwaukee for Thon Maker on Wednesday. But, honestly, this move means zilch for anyone in the grand scheme of things.)
So what should the Celtics do?
First, just to reiterate, the Celtics are not able to trade for Davis until at least after July 1, 2019, so we already know he's not coming here this season. However, the team could potentially do a bit more to put themselves in an even greater position to acquire The Brow this summer if New Orleans decides to stand their ground and wait for what they know will already be the best offer out there. Much has been made about everything the Lakers have allegedly offered to the Pelicans over the past week, but they still can't match the level of talent and future assets the Celts currently possess.
If the Celtics were to trade someone like Terry Rozier – an impending restricted free agent – for, say, another first-rounder, they could sweeten the pot even more. They'd also be getting at least something in return for someone who is very likely to leave in the offseason. But, they'd also be leaving themselves desperately thin at the position, especially if Kyrie Irving were to get injured, and this team is still right in the middle of contending; even after the frustrating loss to Golden State on January 26, the team has won five straight and vaulted up to third place in the Eastern Conference. Furthermore, there really just aren't many teams who'd be willing to trade such a valuable future asset for a guy who could walk in five months. So, Scary Terry ain't going anywhere.
Or – and make sure you're sitting down for this one – the Celtics could trade Kyrie Irving. Much like Rozier, Kyrie is also a free agent this summer; unlike Rozier, Kyrie is an unrestricted free agent, meaning he can go wherever he wants and there's nothing the Celtics can do to stop him.
Just to set the record straight: I do not think the Celtics should trade Kyrie right now. However, I can see some logic in doing so, especially after his pretty frank comments last week regarding his commitment to the team's future. In case you missed what he said, here ya go:
"At the end of the day I'm going to do what's best for me and my career…..I don't owe anyone shit." — Kyrie When asked if about his future and if he will stay in Boston next year. pic.twitter.com/v7CbVR1vsu

— Barbara Barker (@meanbarb) February 1, 2019
To be fair to Kyrie, I think he was just getting frustrated with the incessant "rumors" and "predictions" of where everyone was going to be next season, himself included, and we still haven't even reached this year's All-Star break! It's actually pretty ridiculous, and to be entirely honest I'm getting sick of it myself. Slam Magazine also made sure to focus on other things he said during the interview, which pretty much back up what I just surmised and also points out the fact he still views the Celtics as the lead dog in the race. Finally, according to Steve Bulpett of The Boston Herald, Danny Ainge is refusing to take calls from any team that's even tried to start the conversation anyway.
Were Kyrie to actually up and leave this summer, though, the Celts' title contender status would immediately evaporate. And then, even if they still somehow traded for Davis, there's no way he'd re-sign for the long term without at least one more superstar. So standing pat on Kyrie does not come without risk. But, keeping Kyrie right now at least gives you a plausible scenario which could see both he AND Davis here next season; trading him now does not give you anything close to that. In sum, the Celtics need to keep Kyrie and hope for the best.
OK, so they can't really trade Rozier or Kyrie at the moment. So what else should they do?
Honestly, nothing. Sure, maybe they could use some help in the rebounding department from time to time, but this team really doesn't have any glaring issues. As I've said multiple times this year, I just believe there's actually too much talent on the roster, and they just need to learn how to play better together as one unit.
Again, while this team has certainly struggled much more so than I thought to this point in the season, they've still shown the ability that got them within minutes of an NBA Finals appearance last year. They've also quickly jumped up two spots in the standings after ripping off five-straight victories, and they're still a top-five defensive team.
Brad Stevens has also started to refine the rotation a bit more in recent weeks, which will hopefully help guys settle into their roles for the stretch run and provide a bit more consistency. This team can still do some damage, as evidenced by their sound victory over the Raptors three weeks ago followed by a close defeat to Golden State, and I don't think a major shakeup would be helpful right now in any way.
So, for the first time in years, I will be perfectly content with Ainge & Co. deciding to pass on doing anything at the deadline. Seriously, shut the phone off, Danny. Just bide your time and let the rest of the league continue to tire themselves out. Our golden opportunity still awaits.
Soon. Soon.