Folks throughout the nation are still trying to process the news that broke on Friday about Patriots owner Robert Kraft, with a full spectrum of reactions ranging from "So what? It's his own personal life" to "HE NEEDS TO SELL THE TEAM!"
Myself and the boys already provided you with our initial reaction to the story in this week's podcast, so I'm not here to rehash what I've already said. (To be entirely honest, it's still a very fluid, very contentious, and very far-reaching story – for which we still don't have all the facts – so I feel as though I've said all I needed to say so far.)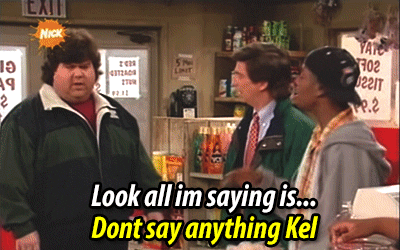 But many are wondering what's going to happen next, and we did receive at least some more insight regarding the potential fallout, which all started very early on Monday morning with this tweet from ESPN's Michele Steele:
An arrest warrant for Patriots owner Robert Kraft is imminent – and may be served as early as today, charging documents must be completed and either signed by a judge or processed by the clerk of court. State attorney in Palm Beach making the formal charging decision.

— Michele Steele (@ESPNMichele) February 25, 2019
Steele also notes later on in the thread that, to this point, Kraft is not being charged with anything implicating his involvement in any form of human trafficking.
The NFL also released their first official statement regarding the matter this morning:
A new NFL statement on #Patriots owner Robert Kraft's allegations of soliciting prostitution says the league is seeking "a full understanding of the facts" while not interfering with an ongoing investigation. Here it is in full: pic.twitter.com/8x1XMgen6T

— Ian Rapoport (@RapSheet) February 25, 2019
So, as of lunch time on Monday, here's what we know so far:
Kraft is being charged with a misdemeanor and arrested for soliciting prostitution.
Kraft, at least as it currently stands, is NOT being charged with any involvement (or knowledge of) human trafficking relating to the establishment he visited.
The NFL is letting the full investigation play out before making a decision regarding how they plan to punish Kraft.
OK, so at least it didn't get any worse than what we first learned on Friday.
When trying to project what type of punishment Kraft could receive from the NFL, it's important to remember that the league is actually kind of limited by the CBA in regards to what it can do to reprimand owners. Besides issuing a "maximum fine" of $500,000 (which is NOTHING to Kraft), the league can simply choose to suspend him for a long time. They cannot technically force him to sell the team or step down in any way.
How long will they suspend him, you ask? That's where it gets interesting. Everyone wants to bring up Indianapolis Colts owner/CEO Jim Irsay, who was suspended for six games and fined $500,000 back in 2014 after being arrested for driving under the influence (which came after a series of other previous drug-related "infractions"). Tom Benson and the Saints also lost $500,000, along with two draft picks, for the whole Bountygate scandal in 2012. And way before Roger Goodell's time, former 49ers owner Eddie DeBartolo was fined and suspended for an entire year in the late '90s after getting caught up in a gambling scandal.
But, in truth, a more recent example might serve as a more telling indicator of what may lie ahead. After being accused of years-long sexual misconduct and racism as owner of the Carolina Panthers, Jerry Richardson was pretty much shamed into selling the team last year AND ultimately ending up shelling out almost $3 million, all told. Especially after their mishandling of the Ray Rice situation – as well as the fact that they have STILL yet to determine any sort of punishment for Kareem Hunt – the NFL could look to make a similarly strong statement against Kraft as the one they took against Richardson; after all, these are owners who are (so they say) supposed to be held to a much higher standard.
And that's really the whole scoop on Kraft for now, with plenty more still to come in short order. Stay tuned.
In other Patriots news…
(Don't Call It a Comeback): While we did receive word last week that safety Devin McCourty would be returning next season, we still don't have an answer about Gronk. Apparently, he's been seen around the team facility over the past couple of weeks, so that's a good sign. But otherwise, all we've got so far is this quote from Gronk's agent Drew Rosenhaus from last Tuesday:
"I checked in with Gronk a couple of days ago. I talked with the Patriots about it. Right now, Rob is thinking it through. He is giving it a lot of thought. Rob will certainly I think make a decision in the foreseeable future. I don't want to put any pressure on him and give him a timeframe, but I would imagine it will be sometime in the next couple of weeks." (h/t WEEI.com)
Cool. Thanks for literally nothing, Drew.
Hopefully, Gronk is considerate enough to let the team know his decision before the new league year and free agency starts on March 13.
(The Other McCourty Wants Back In, Too): After being reunited with his twin brother and having a career year topped off by a Super Bowl win in 2018, Jason McCourty made no secret of his desire to return to Foxborough when speaking to the media on Sunday. Unlike his brother, however, Jason is not already under contract and is instead set to hit unrestricted free agency this offseason. In fact, he is one of 18 Pats players scheduled to hit the open market next month. Fortunately, though, besides maybe Stephen Gostkowski, he looks like the most likely to return, and I'm fully confident both sides will get something done quickly to make sure No. 30 is back in a Pats uniform next season.
(What About Flowers and Brown?): Technically, there haven't been any concrete updates pertaining to Trey Flowers or Trent Brown – who are easily the team's two biggest free agents – but it doesn't change the fact the entire offseason is predicated on what happens next with these two (particularly Flowers). Just this morning, Bleacher Report posted a story about how Flowers could be the "NFL's top free agent" this offseason, proving just how difficult it may be to bring the stud defensive end back – especially when you consider the team's typical frugality relating to free agents in the past. Brown is likely off to greener pastures, but the Pats' offseason truly cannot start until Flowers's next move is known. I am praying that Bill & Co. open up the purse strings on this one. We can't let Flowers walk. We just can't.
(Sitting Pretty for the Draft): Last week, it was announced the Patriots would be given a league-high four compensatory picks in the upcoming draft, giving them two additional picks in the third round as well as an extra pick in each of the sixth and seventh rounds. That means the Pats now have seven picks in the first four rounds (!) of the 2019 NFL Draft, allowing them to bring in hoards of young talent this offseason or, even better, using the capital they have to make a shrewd trade for another helpful piece. No matter what they do with the picks, it's a really nice position to be in.
That's it for now, but with the 2019 league year set to kick off in just about three weeks, we'll have plenty more in store for you along the way. So be sure to keep checking in with The 300s for all your Pats offseason news and updates!