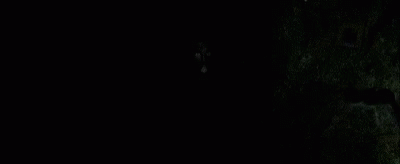 Wow. That was unexpected. In the midst of all the drama and doubt, the Celtics easily pulled off their most decisive win of the season last night, handing the Warriors their worst home loss in the Steve Kerr era. They absolutely wiped the floor with GSW, dominating every quarter in a wire to wire win. And as we all know, it couldn't have come at a better time. The Dubs may have been without Thompson, Looney and Livingston, but even still, the Celtics were able to do something they've struggled with all year, and that's beat a good team on the road.
Jaylen Brown PUNISHES THE RIM in Oakland! 💪#CUsRise 53#DubNation 39

📺: @NBAonTNT pic.twitter.com/O089ez3HLo

— NBA (@NBA) March 6, 2019
The offense looked totally in sync, the defensive rotations were much improved, and the passing was as crisp as it's looked in a while. The Warriors shot under 23% from deep and 40% from the floor, with the Celtics defense finally making an appearance after taking several weeks off. Kyrie looked focused, the bench played as good as they've played all year, and Marcus Morris only took 8 shots (seriously, why he's been taking more shots than Kyrie recently baffles me). Jaylen continues to provide an explosive energy when he comes in, and Gordon had his best first half as a Celtic and as efficient of a game as he's had in green. Maybe he needs a black eye all the time a la Jan Wolfhaus.
The thing that gives me the biggest confidence boost was that they finally played like a team, both laughing and supporting each other and having each others backs when Boogie started running his mouth.
This game was ripe for a physical altercation https://t.co/adQ8EUeiJt

— KNBR (@KNBR) March 6, 2019
Now, I'm not about to say all our problems have gone away. Far from it. Could this team still get bounced in the first round? Absolutely. But I fully believe the Celtics are the only team that can stop the Celtics from reaching the finals. When they play like they did tonight, there isn't a team in the East who can beat them in a 7 game series. This west coast trip is huge for team building and a much needed respite from the over-analyzing Boston media. If they can rattle off 5-6 straight wins here, I'll be pacified. Honestly, I didn't expect them to beat the Rockets the other night, and the way they finished that game did actually give me a little confidence, although I still think Jaylen should be starting over Marcus Morris. My biggest problem with their play recently has been the way they play in the second and third quarters, but they killed it tonight.
"I'm not gonna miss any of this sh*t when I am done playing"- Kyrie Irving pic.twitter.com/S5t3tp9NU8

— NBA RETWEET (@RTNBA) March 3, 2019
Speaking of over-analyzing, why the hell were people freaking out about this? Read the whole quote. Obviously he's not going to miss cameras following him everywhere he goes all the time, are you kidding me? I was driving home after that game and all anyone could talk about on the late night talk shows were his atrocious, anti-Boston pregame comments and that's what he says? Fuck outta here. You assholes on the radio are half the reason why the circus surrounding Kyrie exists in the first place. You misconstrue his candid takes and twist them to try to make him look bad, and then go and blame him for those mischaracterizations which you made in the first place. Same thing they did with Jaylen Brown's "toxic" comment too. Hey guys, cut that shit out and try rooting for the hometown team for a change. Whaddya say?