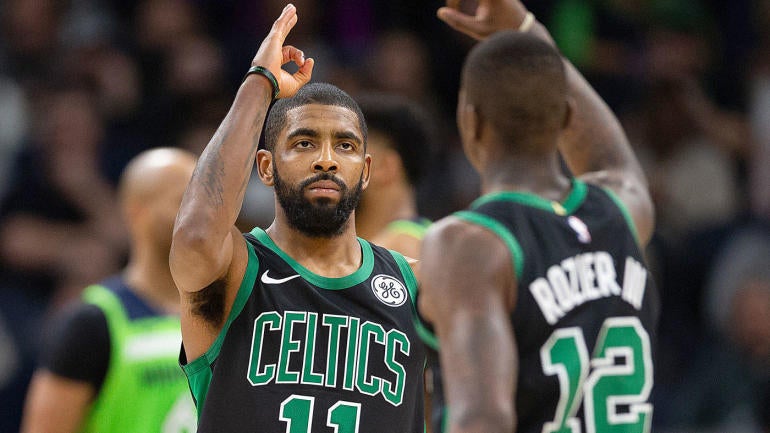 (Mattes and Dom are back to give their take on where things stand with the Celtics heading into postseason play. With a first-round playoff matchup against the Indiana Pacers on tap for Sunday at 1 p.m., here's their two cents on the State of the C's along with their picks for a few seasonal awards.)
(MATTES): The regular season is officially over, and we are now just a few days away from NBA playoff action, my man. While the Celtics have gone just 6-4 since our last check-in about three weeks ago, there are definitely a lot of areas in which I've seen some improvement. Yeah, I'm still pretty disappointed that this team couldn't even lock up a top-three seed in the East, but it's not like Milwaukee, Toronto, or Philly are anything to sneeze at. Also, we've seen what this team can do when they play full-out, so maybe we'll see them hit another gear over the next couple weeks. I'm done trying to predict what to expect from these guys, but I am at least a bit more hopeful.
Then, last night, we got the awful news that Marcus Smart may be out for at least the first two rounds of the playoffs. That is NAHT good at all, especially for the team's defense. However, The Boston Globe's Adam Himmelsbach is reporting that maybe it won't be quite that long:
Have been hearing that despite the 4-6 week timetable on the Celtics' press release, the belief is that it's a 3-5 week injury for Marcus Smart.

— Adam Himmelsbach (@AdamHimmelsbach) April 11, 2019
Either way, losing your best defender for any period of time in the playoffs isn't great, but hopefully Smart – one of the league's toughest players – is able to come back sooner rather than later. Stay tuned.
Dom, besides the whole Smart news, what are some other things you've noticed over the past 10 or so games that are particularly noteworthy for you heading into a first-round playoff matchup with Indiana?
(DOM): Yeah, I think we're all pretty disappointed with where this team finished this year. I think all of us expected too much out of Hayward right away, including Coach Stevens. He really shouldn't have given him so many minutes, and I believe if given a second chance Brad would've handled it differently. At the end of the day, though, the top three in the East all played great. Milwaukee overachieved behind an MVP season from the Greek Freak, and Toronto continues to play great basketball, with Pascal Siakam a candidate for Most Improved Player and Kawhi Leonard on his way to another First-Team All-Defense honor. Philly is stacked and made some great moves, with Elton Brand staring an Executive of the Year Award in the face. So, although I think we should've been in that top three, the competition has definitely improved over years past.
I'm with you when it comes to predicting where this team is headed. It all depends on what team shows up. I really wanted them to head into the playoffs riding a winning streak, but with the injuries sustained over the last several games, health is the top priority. Looking at the numbers, we actually don't have much to be excited about. Although we picked up two big wins against the Pacers in the last two weeks, we haven't played very well otherwise. Almost every statistical category is down compared to the rest of the season. Although the difference is pretty slight, we're scoring less, and assists, rebounds, steals, and blocks are all down. The only positive stats are that our turnovers are down and our three-point percentage is up. This is just on paper, though.
In terms of the eye test, having Aron Baynes back from injury is huge. His physicality in the post and on the glass are exactly what a playoff team needs. I think he'll be a huge part of our playoff run. I also see a much more aggressive, offensively minded Gordon Hayward. He's been looking for his shot, attacking the hoop, and making smart plays with confidence. I wrote about both of these guys a few days ago, but they are my two X-factors in the playoffs.
At this point, we know what we're going to get out of Kyrie, Al Horford, and Jaylen Brown. Jayson Tatum is another story, but I actually think that Hayward being able to command the second unit is more important than Tatum going off with the first unit. There are enough other weapons in our starting lineup that Tatum scoring the 15-18 points a game that he usually puts up will be plenty. He just needs to take smart shots and he'll be fine.
(MATTES): Like I said, while I've seen some improvements, I agree that they certainly aren't world-beaters right now. However, I think you are really underestimating how stupid good Hayward has been playing lately. And I know I'm in the minority, but I can't get on Brad for his insistence on using him this year. Since missing three straight in mid-March while in the concussion protocol, the man has been absolutely EN FUEGO. In our last piece, I mentioned this article from SB Nation, which highlights just how vital he had been to the team's success the whole season, even before his recent hot streak. Yes, he was certainly prone to some clunkers; there is no doubt about that. But since March 24 alone, the dude is averaging over 16 per night with a 58/32/88 shooting line. He's really starting to wake up at the perfect time.
Outside of those solid numbers, though, which anyone could look up with a few quick clicks, inconsistency has still been rearing its ugly head. I've said all year long that this team has suffered from a severe lack of aggressiveness. No longer are we seeing the old "grit-and-balls" style of play that KG made so famous (save for maybe Marcus Smart), as most guys have been happy to settle for three-point attempts (7th-most 3PAs in the league) and other ill-advised jumpers. Rarely have we seen anyone on the Celts pinning their ears back and attacking the basket. As a result, the team is at the very bottom of the league in free-throw attempts per game (29th), severely limiting the amount of easy buckets they could have used, especially at the end of games.
Just take a look at this: On April 3 against Miami alone, Hayward had 13 free-throw attempts, and the Celtics as a team shot 31 of them. The game before that, also against Miami, they attempted 24 free throws as a team. But over the next two games, they shot a combined 30. To be fair, the difference in points per game between those two sets of games is nominal, and a higher amount of shots from the line does not necessarily correlate with direct success. But this team plays SO MUCH better when they're being aggressive, which they are not too keen to be all the time, for whatever reason, and it drives me NUTS.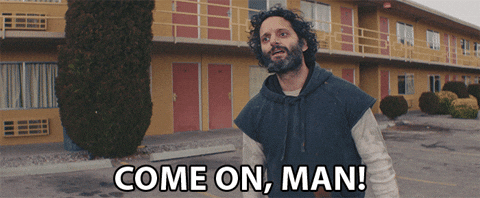 Again, perhaps they'll kick it up a notch in the playoffs. And having a healthy Baynes back is huge, particularly in the rebounding department, which has been a glaring issue all season long. Hopefully he can help get the boys fired up, especially with Smart on the shelf.
(DOM): So when it comes to Hayward, most of my criticism of Brad is from the first couple months. He gave him too much too soon, and probably could've handled things differently. Brad readily admits that it's been a work in progress with this quote:
"The one thing we haven't done all year is talk about what Gordon can't do. We talk about what he does well and try to put him in the best position to do that…We didn't do a great job of that early on. And I think we've all learned how he can best help us. When he plays with the ball, he makes the right play over and over and over."
For most of 2019, Hayward has been great. Every month we've seen his offensive efficiency improve, and I could not be more happy with Hayward's performance. He played a great stretch at the beginning of January, went into a funk, then played great before getting hurt at practice right after the All-Star game. Then, as you mentioned, since the concussion he's been lights out (pun intended).
As for your point about aggressiveness, I'm with you 100%. Kyrie is really the only one who attacks the basket with consistency, and he's subsequently the only person on this team who should be chucking early-shot-clock jumpers. Tatum needs to cut the shit and stop settling for contested jump shots all the time. If he attacked the hoop more often, he would be Kevin Durant. Same game. Same body type. The difference is that Durant attacks the hoop to open up his outside game, not the other way around. Tatum needs to learn how to do that. Jaylen Brown is usually good at attacking the hoop and is surprisingly good at finishing, although he also struggles to attack with any consistency. It's going to be super important for this team to attack the Pacers. If we can wear down Myles Turner and Domantas Sabonis with our pace and aggressiveness and get them in foul trouble, too, this series will be a breeze.
(MATTES): You just absolutely nailed it with this little tidbit here: "Tatum needs to cut the shit and stop settling for contested jump shots all the time. If he attacked the hoop more often, he would be Kevin Durant. Same game. Same body type. The difference is that Durant attacks the hoop to open up his outside game, not the other way around." Very well said. While I would never say Tatum has had a "bad" season – especially with how well he's been playing lately – I will say that he has taken nowhere near the leap forward I'd thought he'd take in Year 2. With the way he finished last year, I thought this dude was truly ready to TAKE OFF, giving us bona fide top-20-player type of production. But honestly, I feel like he's regressed a bit. Not so much in terms of his skillset, per se, but rather his mindset, as he just hasn't been as confident as he was last spring/early summer. Whether it was a spending a bit too much time with "Mr. Shoot 'Em If Ya Got 'Em" Kobe Bryant this offseason, or maybe being a bit oppressed by Kyrie and the rest of the talent on the roster, Tatum just hasn't shown the type of effort or chutzpah he needs to in order to get to level where he should be. At least not so far.
Jaylen has actually been one of the only guys on the team to get the line with any semblance of frequency this year. However, I think his inconsistent usage this season – something which I will get on Brad for – has hurt his further development. While the rotation has been a bit fluid at times this year, nobody has seen more fluctuation in playing time than Jaylen, and I honestly don't know why. I truly feel like the more he plays the better he gets, and I do believe coaching has significantly held him back this year.
OK, so we pretty much agree on the following:
The team is still plenty talented enough to make a deep playoff run.
In order to do so, they need to put their big-boy pants on and start being more aggressive in all facets of the game – especially Tatum.
Having Baynes back is a lot more important than people think, particularly even more now with the Smart injury.
Hayward is really starting to come alive and could be the team's X-factor in the postseason.
Now, let's hop into a few seasonal awards:
(TEAM MVP): Kyrie Irving – I mean, duh. Sure, he can be a bit of a pill sometimes, and I totally understand if people are fed up with his ego and, ummm, candid commentary. But he's still the very best player on this team, bar none. Most importantly, he stayed relatively healthy this season and looks to be in top form heading into postseason play. He truly might be ready to hit another level entirely.
(MOST IMPROVED): Marcus Smart – At first I thought picking "Most Improved" was going to be difficult. But after consulting the numbers, it wasn't. Marcus Smart is actually the only guy on the roster who has improved significantly this season. You can make a case for Irving, I guess, but Smart took a HUGE step forward offensively this year. He set career highs in field-goal percentage and three-point percentage as well as three-pointers made, steals, and games played. Both his FG% and 3P% were up by six percent over last year, his free-throw percentage was up nearly eight points. Basically, his entire offensive IQ is up. His shot selection has been so much better that he seems like a different player. He rarely chucks up shots before setting his feet, attacks more, and continues to do a good job of finding open teammates. His turnovers were also the lowest since 2015-16, when he only started 10 games. Marcus Smart is the heart of this team, and he always happens to be in the right place making huge plays at the right time. He's the only guy that consistently gives 110 percent and never takes plays off. He's the type of guy that wins you championships, and his new deal last offseason certainly seemed to propel him to his best season yet. Losing him for even a small amount of time this postseason could truly be a killer.
(MOST DISAPPOINTING): Terry Rozier – It was just NOT a good season for "Scary Terry." After last season's solid playoff performance, he just couldn't settle into the rotation this year and finished with the lowest net rating per 100 possessions of any guy on the roster (-9.5) besides Robert Williams. He's always been a poor shooter, but he's hitting just under 39 percent of his shots this season and seems to be trying way too hard. To be fair, I think he'd thrive more in a spot where he'd get more volume, as the talent's still there. But it's pretty clear that the impending free agent is miserable here, and to be honest I don't even want him in the rotation for the postseason. Thanks for everything, Terry, but I think it's time to go, bud.
Be sure to check back into The 300s this weekend for a first-round playoff preview. And be sure to let us know your thoughts in the comments below or on Facebook!