While the biggest news story from the past 24 hours in the Association is obviously the fact that we have a new champion – and I mean a truly "new" champion, as the Toronto Raptors just won their first-ever NBA title – we also already received our first big free-agent news break on Thursday. And it involves none other than one Kyrie Irving.
On Wednesday, Kyrie fired his agent Jeff Wechsler and signed with Jay-Z's Roc Nation. As a result, the Internet then exploded on Thursday with a hailstorm of "KYRIE IS GOING TO THE NETS" articles; seriously, pretty much everyone and their brother seems to think this absolutely, without a doubt, unquestionably means Kyrie will be in black and white next season. After all, he wouldn't sign with Jay-Z's agency if he wasn't also obviously going to sign with the NBA franchise Jay-Z partly owns, right?
"Sources" are also saying that he is "preparing to sign with the Nets." So it's gotta be true then, right? RIGHT???!!!
Here's the thing, though, folks: Jay-Z sold his stake in the team and gave up any ownership rights to the franchise six years ago! Everyone seems to be forgetting that Jay-Z is no longer (officially at least) associated with the Brooklyn Nets. He will forever be connected with the club, especially after being the driving force behind their big move from New Jersey to the legendary rapper's hometown in 2012. But again, Jay-Z is no longer a part-owner of the team and has not been for over half a decade.
Roc Nation also represents over 20 other NBA athletes (as well as plenty of athletes in pretty much every other sport) from various teams across the league. And besides Caris LeVert, none of them are big-time Nets players – or even on the Nets roster to begin with.
And finally, let's not act like Kyrie hasn't mislead us before. Remember last October when he directly told the TD Garden crowd that he was planning on re-signing with the Celtics this summer?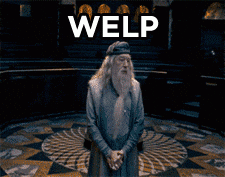 To be honest, I think Kyrie's signing with Roc Nation has much more to do with his interest in the overall entertainment industry as opposed to an undying allegiance to the Nets. Sure, I do believe he might be seriously interested in playing in Brooklyn. It makes sense, and it could indeed happen. But Kyrie has also always been about his brand off the court, and what better way to take such pursuits to the next level than signing with one of the greatest business men/entertainers in history?
Again, Kyrie signing with the Nets would be quite the boon for all involved. After a sixth-place finish in the East and giving Philly a run for their money in the first round of this year's playoffs, the Nets are definitely a team on the rise. A guy like Kyrie could easily vault them into the top half of the conference in 2019-20. However, the team would likely need much more than just Kyrie to make them true contenders, and Kyrie knows it. The Nets do have the money to bring in another player along with Kyrie. A lot of people think this might finally be the chance for him to team up with his best bud Jimmy Butler. Kevin Durant is also a client of Roc Nation. Just sayin'.
But the Knicks still loom large on pretty much everyone's horizon. The Lakers also make a LOT of sense for Kyrie, and to be honest they're the team I'm predicting he ultimately ends up with. Not only would he reunite with the guy with whom he won a ring a few years ago, but he and LeBron have also seemed to rekindle quite the bromance lately. Plus, what better place than Southern Cali to keep making headway in the movie industry?
So, while it's pretty safe to say Kyrie will not be a Celtic next season – which, everyone knows, I am more than OK with – I'm not ready to say that we officially know where the first big NBA free agent is headed this offseason. The feelings, desires, and "reported intentions" of NBA athletes today could mean absolutely zilch tomorrow, and we still have a long way to go on this one, folks.
Stay tuned.