With the constant flurry of "rumors" from all corners of the Web regarding pretty much every upcoming big-time free agent on this year's market, it's hard to decipher exactly which ones are even worth acknowledging anymore. Especially in today's world of "me first" journalism, where anyone with a blog or a Twitter handle tries to be the first to report THE NEXT BIG BREAK, it's easy for any Johnny Burger King to throw something out there at any time which gets the masses talking.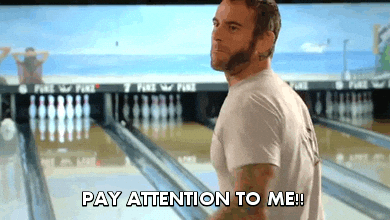 Remember a week and a half ago when everyone was absolutely convinced that Kyrie Irving was going to Brooklyn because he just so happened to sign with one of the world's biggest entertainment firms which just so happens to be associated with a guy who just so happens to like the Nets a lot? (In case you missed it, here are my thoughts on that.)
Or when the Clippers were definitely getting Kawhi Leonard? Or when Kevin Durant was definitely going to be the savior for the New York Knicks? Or when poor Red's heart was broken during the draft last week, when "sources" said there was no way the Celtics would let Bol Bol slip past No. 24 in the draft?
All I'm saying is that you have to take these reports for what they're worth. And if you've noticed, we here at The 300s are very careful not to stake our claim on exactly where we believe any of these guys are going, because it's honestly impossible to know for sure at this point. 
But that doesn't mean we can't at least talk about some of them… And with this little tweet today, I'll be entirely honest in saying it's tough not to get at least a little tingly:
The Celtics, I'm told, are emerging as a stealth suitor for Charlotte Hornets free agent Kemba Walker

— Marc Stein (@TheSteinLine) June 25, 2019
*HEAVY BREATHING*
For starters, at least this is from one of the league's top sources. Outside of the legendary Adrian Wojnarowski, there are very few out there with more credentials, connections, and sources than Marc Stein. In his career, he has worked for some of the absolute biggest outlets out there, including ESPN, The Dallas Morning News, Los Angeles Daily News, and now The New York Times. He also won the coveted Curt Gowdy Media Award this past February, which is the top honor given out by the Hall of Fame each year for "outstanding basketball writers and broadcasters." So, I think it's safe to say this little piece of info is in no way baseless.
Furthermore, it just makes so much sense. Kemba Walker is truly the perfect antidote to rid the organization of the toxicity which engulfed the entire franchise last season. I'm not going to blame it ALL on Kyrie (just the vast majority of it), but Kemba is literally like a Bizarro Kyrie in that he's an All-NBA-level point guard but one that acts like a humble, undrafted rookie to this day. Stuck on mediocre to just outright bad Hornets teams for the past eight seasons, he's done nothing but simply continue to put his head down and grind no matter what. Over the past four years, he's averaged over 20 points – including 25.6 PPG in 2018-19, which is almost two points more than Kyrie did – and almost six assists per game, earning himself a Third Team All-NBA honor this past season. If it weren't for such an epic free-agent class this summer – one which features a few potential H.O.F candidates – Kemba would likely be the belle of the ball.
Is he is good as Kyrie? Nope. But is he that far off? Maybe not.
But what really makes me love Kemba is his other-wordly competitive fire. I will literally never forget the epic run he led during UConn's national-title-winning season in 2011. For those that know me, I'm not a huge college hoops guy, but I was absolutely captivated by this relentless little sparkplug who just couldn't be stopped. Kemba hasn't always been the biggest, strongest, or most talented player on the court throughout his career, but he doesn't seem to care. This dude succeeds off the hate and the doubt. He eats it up for breakfast and burns off the calories with a can't-quit, non-stop attitude each and every night. No matter who he's facing, you're getting the same Kemba Walker every…damn…time.
He would also fit in perfectly with the young core that will now be responsible for leading the Green into the future. Rather than hold back the careers of Jayson Tatum and Jaylen Brown with selfish, hero ball and piss-poor leadership qualities, Kemba could really help them and the rest of the roster soar to incredible heights. While he has the ability to take over any game he wants, he doesn't have an incessant need to do so – and that, my friends, is the key to winning, team basketball. (I'm not over-inflating his selfless attitude either; he won back-to-back NBA Sportsmanship Awards in 2017 and 2018, respectively, before Mike Conley took home the honors last night for the 2019 season.)
So, again, while you have to take any report this time of year with a grain of salt, and while we won't know for sure where everyone will end up until they sign on that dotted line, it's hard not to be happy and hopeful about this tweet. Not only does the team have the money to get this done, but they should be willing to do anything and EVERYTHING in their power to actually make it happen. Though it still ultimately rests on Kemba, who has no shortage of suitors – including Charlotte, whom he still apparently adores – Danny needs to turn on the charm and woo the 28-year-old to what could end up being the best opportunity of his career.
While most others will be dreaming of beaches, lake houses, hot dogs, and bonfires, there is nothing I want more this summer than a Kemba signing. Those are the fireworks I'm dying to see.
(Also, be sure to check in with The 300s later in the week for our upcoming NBA free-agency preview podcast!)