I don't care what you end up doing this Thursday night, because I promise you won't see any better display of fireworks than what we already saw go off around the Association on Sunday night.
After weeks years of speculation relating to the smorgasbord of 2019 free-agent superstars who would be available this summer – some of whom feature all-time-level NBA talent – we FINALLY got some long-awaited answers. These are answers that will no doubt change the landscape of the league for years and years to come.
For starters, it's official C's Nation! Kemba Hudley Walker is a Boston Celtic:
Free agent Kemba Walker has agreed to sign a four-year, $141M maximum contract to join the Boston Celtics, Excel Sports agent Jeff Schwartz tells ESPN.

— Adrian Wojnarowski (@wojespn) June 30, 2019
This should come as a surprise to nobody, and The 300s staff has already been pretty clear about our feelings for the signing, which has pretty much been official since Thursday, with both a blog and a podcast celebrating the big move. Awesome stuff. I'm a very happy dude.
We'll obviously get into more analysis about what our Boys in Green will look like next season once Danny pulls off more moves to build out the roster. For now, here's my rapid reaction to some of the most notable and important moves from the opening night of free agency along with how they could affect the C's – and the entire NBA – going forward.
Kyrie Does Indeed Go to the Brooklyn Nets… And so Doesn't Kevin EFFING Durant!
Me two weeks ago, when it looked like Kyrie Irving was embarking on a solo journey to an I-guess-halfway-decent Nets squad which was destined for another middle-of-the-pack, ho-hum finish in the Eastern Conference: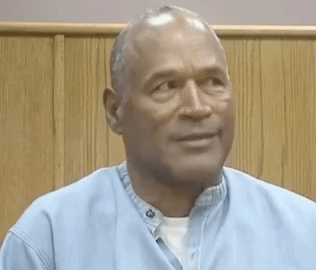 Me after Kyrie ended up in Brooklyn – not just by himself but also flagged by one of the greatest players in NBA history AND DeAndre Jordan, too: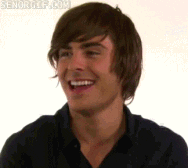 That's right. Kyrie Irving, Kevin Durant, and DeAndre Jordan are all headed to BKN as one big, happy family. Even though the team needs to wait a whole year before they can see the entire group in action together due to Durant's injury, the Nets could already be the automatic favorite to win the 2020-21 NBA title.
With other pieces like Caris LeVert, Joe Harris, and Spencer Dinwiddie already in tow as well, the Nets could still contend for a top-four spot in the East next year, especially if Kawhi Leonard ends up leaving The 6ix. (Remember, Brooklyn was the sixth seed this past season.)
Of course, Kyrie is more than capable of simply continuing to be who he's always been and cause the franchise to implode from the inside before Durant is even ready to step on the floor again. BUT I'll stop with the Kyrie-bashing for now (for now), as there's no doubt this was a complete coup for the Nets. Above all, this finally gives the Nets at least some vengeance for what is still the biggest de-pantsing in NBA trade history, when Danny Ainge basically wrested control of the Nets' entire franchise for the past six years after the infamous Paul Pierce/Kevin Garnett trade.
Again, we'll need to wait a while before we see this team at full steam. But my goodness, what a freakin' haul this was for the "other New York team."
The Knicks are Still the Knicks… but Hey, I Mean, Julius Randle is Good
Knicks fans everywhere on Monday morning: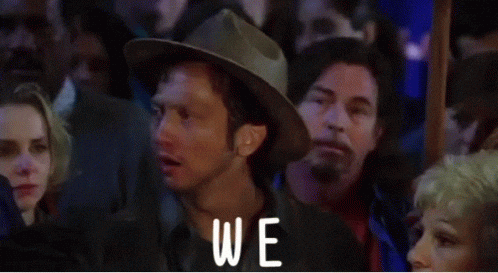 Just rough. For both Knicks fans and the NBA as a whole. This was supposed to be the year that the legendary New York Knickerbockers would finally turn things around by bringing in not just one but TWO superstars with all the cap space they've spent YEARS carving out with a series of moves that were all supposed to be a part of one, big master chess play. At the very least, they were definitely getting Kevin Durant, right? Right??!!
Well, ummm, that didn't happen. And unless Kawhi makes an insanely random decision to try and become the Big Apple's savior, fans in NYC will be forced to settle for Julius Randle, who signed a three-year deal with the team less than two hours after it all started:
Free agent Julius Randle has agreed to a three-year, $63M deal with the New York Knicks, CAA agents Aaron Mintz and Steve Heumann tell ESPN.

— Adrian Wojnarowski (@wojespn) June 30, 2019
After selecting R.J. Barrett with the third overall pick last week, adding Randle, too, does make the team significantly better than they were last season. Yes, they did lose DeAndre Jordan to their cross-town rivals, but Randle is a way better all-around player who can still rebound and defend while also scoring at a much, much higher level.
They nabbed Bobby Portis on a two-year deal later in the night, too. He's a good pick up who can step in and serve as a decent sixth man/potential starting option right away. And really early in the morning, it was announced they're also bringing in an underrated 3-and-D piece in Reggie Bullock.
This team still has a long way to go, and no this was certainly not the offseason Knicks fans were dreaming of. But it's progress for the franchise nonetheless.
D-Lo to the Dubs
With most expecting Kyrie to end up in Brooklyn for weeks now, there has been rampant speculation about what that would mean for DeAngelo Russell. After being taken as the No. 2 overall pick in 2015 by the Lakers, the 23-year-old was solid but unspectacular through his first two seasons in L.A. before being traded away as part of a salary dump to make room for the King's arrival last year.
He ended up being the same 15-point, five-assist-per-night player during his first season in Brooklyn in 2017-18 before exploding onto the scene with averages of 21 points and seven assists this past year. People knew he was too good to take a back seat to Kyrie – who is indeed the better player – and that he deserved a shot to play elsewhere.
However, per various reports throughout the week, it looked like Minnesota and the very same Lakers who traded him just two years were the only two suitors. Then, we get this #WOJBOMB late on Sunday night:
Golden State and Brooklyn have agreed on a sign-and-trade, sending D'Angelo Russell to the Warriors on a four-year, $117M maximum contract, league sources tell ESPN.

— Adrian Wojnarowski (@wojespn) July 1, 2019
Did not see this one coming. Like at all.
Though some thought there was a chance that both Durant and Klay Thompson would re-sign with Golden State this offseason, I knew it'd play out exactly as it did: Klay got a max deal to stay, and Durant moved on.
But to go out and get Russell, and then sign him to a four-year deal after having straight bookoo bucks tied up in your starting backcourt already – OH, and you have Draymond Green to worry about as an unrestricted free agent next summer – it was a bit of a head-scratcher. Sure, they needed someone to replace Klay next year, especially with Durant not coming back, but this one will be interesting to watch play out in the long term. It also forced them to lose Andre Iguodala as well.
This was easily the most surprising move of the night, but it's one that ensures Golden State will still be right in the thick of things next year, even without two of the top players from their recent run of historic success. Just unfair.
Jimmy Butler Flying South, and I Don't Care
To be honest, I don't think one is all that noteworthy.
Jimmy Butler is a good player. Fine. He can score, shoot, and defend with the best of 'em. Solid. But this man is no more than a decent No. 2/top-notch No. 3 option that needs other guys around him to have any chance of winning anything, and I'm really not worried.
Now, you could say this about pretty much any NBA all-star outside of the top five or so, and this isn't really a personal attack on Jimmy Butler. But I think him teaming up with James Harden and Chris Paul in Houston – as was this week's big rumor – or a potential team-up with his best buddy Kyrie – which obviously wasn't happening after the Durant news – would have been something to write about.
But Butler going to a Miami team which lost two of its top-three scorers from last season in Dwyane Wade (retirement) and Goran Dragic (who was immediately shipped out to Dallas after the signing to make room for Butler's salary) with not much else?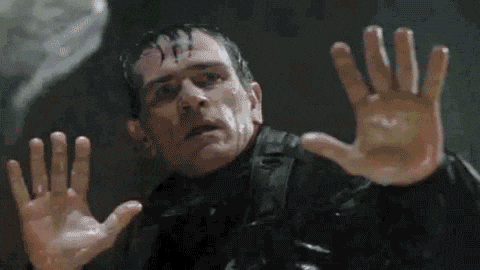 Ehhh. Color me uninterested until I have a reason to be. Miami is still an Eastern Conference playoff bubble team until something else happens. Plain and simple.
(UPDATE: The three-team trade involving Dragic to the Mavs fell through, so another one needs to be worked out, likely still including Dragic. Everyone seems to think it'll still get done, though. Jimmy Butler will end up in Miami one way or another.)
Big Al is Now the Enemy
Right after Celtics fans were getting used to the idea of suddenly being without Al Horford next season, we'll now also be forced to watch him play for the enemy after he decided to sign a four-year deal with Philly:
Five-time All-Star F/C Al Horford has agreed to a four-year, $109M deal with the Philadelphia 76ers, agent Jason Glushon tells ESPN.

— Adrian Wojnarowski (@wojespn) July 1, 2019
This might be the best situation Al could have possibly hoped for, as he fits like a freakin' glove for the Sixers. Truthfully, his well-rounded game and selfless attitude would slide in well with pretty much any team out there, but playing with one of the game's top young playmakers/ball-distributors in Ben Simmons should be a dream come true. Their pick-and-roll potential along with Horford's ability to catch, pull up, and shoot from anywhere on the floor make them a filthy pairing. Also, with defenses sure to be focused on stopping Joel Embiid down low, Big Al will have plenty of room to operate and dominate down in the City of Brotherly Love.
Above all, Embiid will no longer need to worry about squaring off against Horford, who's always done a good job of defending the big fella, and the Celtics just lost a major advantage they've had other their rivals from the south for the past few seasons.
Had Al gone out west to Sacramento, Dallas, or New Orleans – all three of which were rumored to be in the running for the 33-year-old's services – this would've been easier to swallow. Now, the Celtics will be forced to deal with the effects of this loss all season long, and potentially even more so come the postseason.
And just for kickers, the team was able to re-sign Tobias Harris, too. Yeah, so, ummm, Philly is still gonna be really good, guys.
And that's just the beginning…
There was plenty of other news that came out last night, which will continue all day long on Monday and throughout the rest of this week, but these were the big ones that have really stood out so far. Of course, the Celtics still need to make some more moves (we need some bigs, Danny!) and there's still some big shoes yet to drop (I'm looking at you, Kawhi!). But so far, we have been anything but disappointed. What an opening act.