It's officially been one week since the Patriots' first training camp practice of 2019. That also means we're now officially only one week away from the team's first preseason game! (And for those who need something in the meantime, the Broncos and Falcons are set to square off tonight in the annual Hall of Fame Game! Yes. As in this very evening. Esta noche. TONIGHT! Football is officially back, my friends.)
With so many practices and so many different players fighting for one of only 53 spots, it's been tough to keep up with the flurry of news and notes that have been coming out of Foxborough over the past seven days. Last week, we gave you a quick rundown of the team's top storylines and under-the-radar players I'm keeping an eye on. Now, I'm back to help you sift through all the noise ever since and help you focus on what's really mattered so far.
Isaiah Wynn Still Limited & The Possibility of Trent Williams
Even though he was not placed on the PUP list, Isaiah Wynn still hasn't gone full bore at camp as of yet. Though he's been on the field and seen time with the starters, the team has given him extended breaks. Especially during contact drills, the staff has chosen to instead use guys like Joe Thuney and Dan Skipper in his place at left tackle.
This was to be expected, as players are typically eased gradually back into playing time after suffering such a serious injury. Though it's been almost a full year since he tore his Achilles, you can never be too careful. Various reports also seem to indicate that the team is not worried about his Week 1 status and that he should be just fine by the start of the regular season.
But does that mean he's actually ready? Is the team still rolling the dice a bit by throwing all their eggs in Wynn's basket? Is the lack of depth at such an important position – you know, the one that's responsible for protecting your 42-year-old QB's blind side – a serious problem, and should Bill & Co. perhaps look for reinforcements?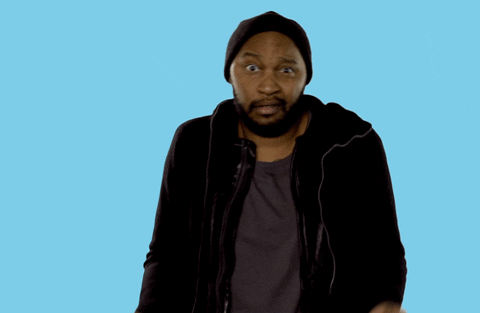 The first question is tough for anyone to answer. Nobody has really seen the kid play any meaningful NFL action yet, but he looked good in individual blocking drills in minicamp and put together a pretty impressive college track record, which led to him being selected in the first round of the draft in 2018. I have yet to see any reason to doubt him.
But there's a guy by the name of Trent Williams – a nine-year veteran who has made the past seven Pro Bowls with Washington – who might be available on the trade block right now. He also just so happens to be one of the very best left tackles in the game. Many out there, including The Athletic's Jeff Howe, have indicated the Pats could be very interested in the 30-year-old's services:
The Redskins are having trade discussions regarding tackle Trent Williams, according to a source. Unclear what type of compensation they'd require in a trade. There's a feeling around the league the Patriots would be involved due to depth issues at the position.

— Jeff Howe (@jeffphowe) July 31, 2019
Off the top, it's pretty obvious why the Pats would be interested, and Williams has elite-level talent. There's no question about that. But would the juice be worth the squeeze? First and foremost, the team would need to move some salary around, as Williams carries cap hits north of $14 million in each of the next two seasons. Secondly, there's still the whole Brady contract drama to sort out (more on that in a minute). And thirdly, what if Wynn really is as good as advertised and we spend all that money and effort for a not-entirely-necessary luxury?
This one will be interesting to watch play out, as there's no doubt that Williams and Washington seem pretty dead set on parting ways. And while I'd still lean more toward Wynn getting the chance to prove his worth and a trade not happening, nobody can say for sure right now exactly whom will be watching Brady's back come September 8.
Obligatory Tom Brady Extension Talks
Here we go again…
As is the case what seems like every summer, Brady is approaching the last year of his contract, and the team has yet to sign him to a new extension. Throughout his career, Brady and the Pats have typically  chosen to go the short-term, flexible contract route as opposed to signing a more restrictive long-term pact. There are pros and cons to both approaches, but there's no doubt that Brady has always been willing to sacrifice a lot in terms of dollars – he is only the 18th-highest paid QB in the NFL – without any complaints.
Yes, he has a ton of endorsements. Yes, his wife is one of the richest women in history. And yes, he's doing just fine. But still, the Pats are getting an absolute steal with this contract. It's almost unfair.
But again, we've been here before. Don't let the media and all the Chicken Little articles about what would happen if he didn't re-sign scare you. Brady himself didn't even seem that worried about it yesterday. Everything is going to be fine. Relax.
Moving on…
The Receiver Battle Rages On for Now
At this point in time, here are the Patriots wide receivers I'm absolutely 100-percent, unquestionably, indubitably certain will make the roster: Julian Edelman, N'Keal Harry, and Phillip Dorsett. (Technically, you can put Josh Gordon in there, too, but it doesn't seem like he's anywhere close to playing anytime soon, and he will likely be left off of the initial opening-day roster.)
So that's three guys who are locked in and about four others – Braxton Berrios, Dontrelle Inman, Maurice Harris, and Jakobi Meyers – competing for the final two, maybe three, spots at the position. (Very rarely does the team carry more than five at the position – which does not even count special teams captain Matthew Slater, who is also technically a receiver – so I would safely bet that there are only two slots remaining open.)
I've already thrown my hat in the ring for Dontrelle Inman, on multiple occasions (including last week's piece), but already it seems like his chances are dwindling more and more by the day. One reason is due to the fact that he missed both Sunday's and Monday's sessions for undisclosed reasons, and even one missed practice can set a player back significantly in such a fierce competition.
The other reason is simply the fact that reporters have been heaping praise onto the play of Maurice Harris so far, and Jakobi Meyers has apparently made waves over the past couple of days as well. Just Google the name "Maurice Harris," and you'll be flooded with a ton of headlines with every type of positive buzzword and adjective imaginable. I've mentioned earlier this offseason that he could be a very sneaky breakout candidate, and apparently he's been an absolute standout in camp so far. I'm about ready to give him "roster lock" status as well.
Meyers is undrafted rookie who had 92 catches in his lone season at North Carolina State last season. NESN's Doug Khyed pointed out how he received "extensive first-team work" at Thursday morning's practice session after a great week, and Mike Giardi went so far as to say he's been the best rookie out there so far, even outperforming Harry:
Undrafted free agent WR Jakobi Meyers has consistently made plays in competitive situations. Has out-performed N'Keal although again, we're just a week in. #Patriots

— Michael Giardi (@MikeGiardi) August 1, 2019
Berrios, the media darling and projected favorite heading into this offseason, has struggled mightily. While there's no question about his hands, he's struggled with physicality and getting separation from those covering him. Though nobody's ready to DQ him from the fight, it seems like he's already behind the 8-ball.
Look, it's been just one week of practice, and the preseason games have even yet to begin. Again, this thing ain't over just yet… but it actually may be a lot closer to the end than we initially thought. Stay tuned.
Sony Seems OK
On Wednesday, Sony Michel took part in 11-on-11 drills for the first time, and all seemed to go well. Yes, the team still seems to be taking a conservative approach with him overall, but by all accounts so far it still seems like this is still Sony's backfield to lose.
I know a lot of people are ready to bestow a big role on rookie Damien Harris already, who looked fantastic in minicamp and has some seriously underrated talent. However, let's also not forget that it's hard to not to look good when nobody else was competing against you at the time, and there's also the fact that Michel is still really good, too.
At this point, I'm expecting more of a 70/30 (maaaybe 65/35 split) between Michel and Harris this season, with some James White and Rex Burkhead (if he even makes the team) sprinkled in along the way. There's no reason to push Michel back into a lot of intensive work at this point, and I'm just glad he's been able to stay on the field so far. Let's hope he can keep it going.
A few other quick notes:
Though everyone was freaking out after he missed the first few days of practice, Michael Bennett has been an absolute monster at camp so far. He's going to be a  force this year, which should come as a surprise to nobody.
Speaking of continuing to dominate, Stephon Gilmore has been untouchable in camp. After earning First-Team All-Pro honors last season, and fresh off being rated as the game's top corner in this year's NFL Network Top 100 Players list, the dude has not skipped a beat so far. According to reports, he's barely allowed anyone to catch a pass, and apparently the team's quarterbacks have avoided him entirely most of the time. He looks ready to serve as the secondary's keystone once again this season.
Along with Bennett, Mike Pennel was another offseason addition to the defensive line, and he has reportedly led the way for the team's "dominant" defensive front in camp so far. Overall, it seems like the D is way ahead of the offense at this point, and Pennel is a big reason why. Pennel has been in the league for a few years but really flew under the radar with the Jets. People are going to know his name by the end of this season, though. You can count on that.
Jamie Collins has also continued his great play from minicamp. With his presence and the return of Ju'Whuan Bentley to the lineup, there have been rumblings that we could see the team implement a lot more 3-4 looks in 2019, as opposed to always going with four down lineman. With Bentley and Dont'a Hightower, the team has two solid guys to hold down the middle of the field while Collins and Van Noy patrol the outside and rush the passer. Furthermore, the previously mentioned Pennel and Lawrence Guy, who was great last year, could serve as the plugs on the interior up front. Regardless of just how much of his previously elite form he can regain this year, Collins's presence gives the Pats more defensive versatility than they've had in years. The defense could be straight up NASTY in 2019.
So overall it seems like the defense is way ahead of the other side at this point, and there's still a lot to be sorted out on offense. But again, folks, it's only just the beginning. The biggest takeaway so far is that there's been a lot of good and promising news out of camp so far, with very limited negative notes. So I am hopeful, Pats Nation…. at least so far.
The Pats kick off the preseason slate next Thursday night against old buddy Matt Patricia and the Lions out in Detroit.