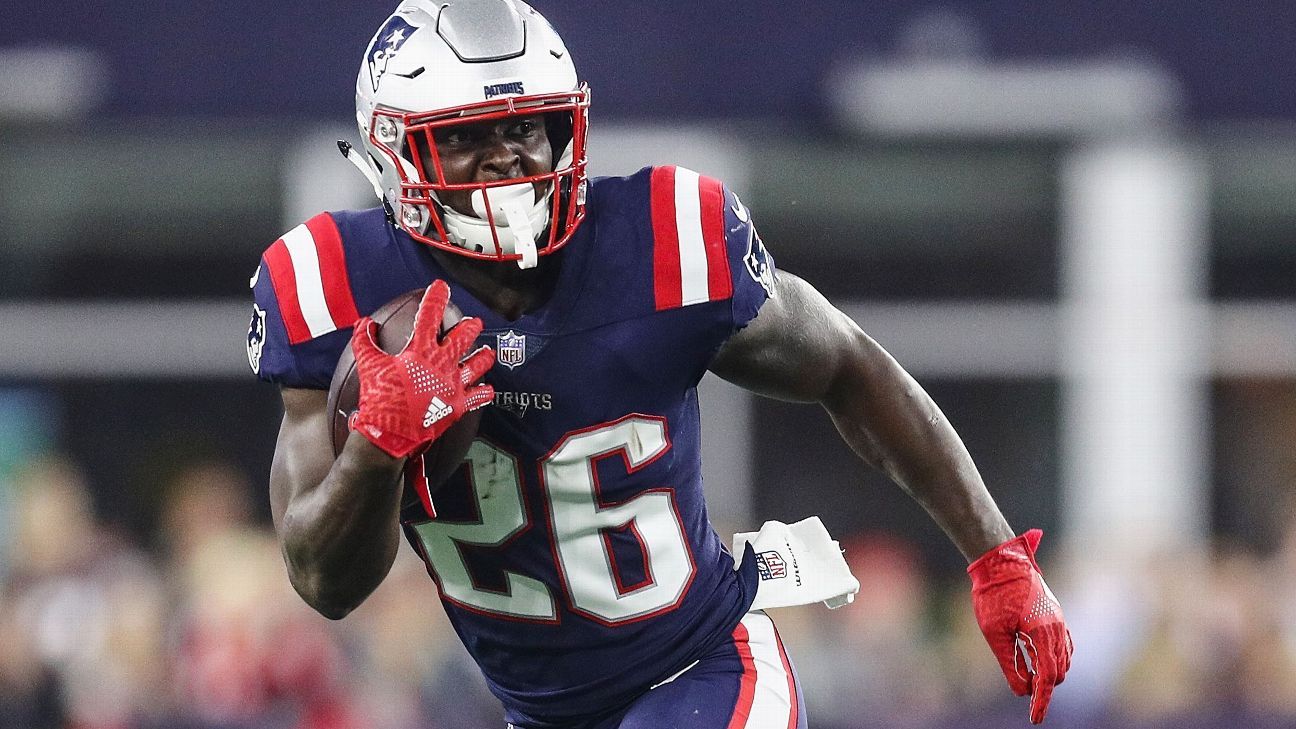 Though the first official 2019 NFL preseason game has already come to pass, we're still two days away from the first slate of live action for the 30 other teams besides the Broncos and Falcons who have still yet to play. Eleven preseason games are set to take place on Thursday night – one of which being Pats vs. Lions in Detroit – with two more on Friday and three others on Saturday night.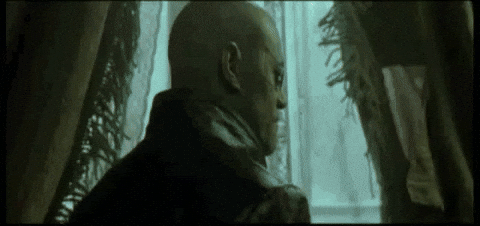 Unless you and your leaguemates are absolute psychopaths, your fantasy draft is still likely a few weeks away. Everyone knows you always wait until, at the very least, after the third week of preseason play has concluded. That's because most starters usually don't play in their team's final preseason game, and there's nothing worse than losing one of your top guys for the year due to a B.S. injury before the season even starts. Also, there are still a ton of camp battles currently taking place, and most depth charts aren't even set yet.
(Quick but still entirely related side story: Our very own editor-in-chief Red learned this the hard way a few years back. For some reason, we had to do our draft a little early that year, and it actually took place during the third week of the preseason. Again, this was a few years ago, and Red decided to use his second-round pick on Jordy Nelson, which was a very sound choice at the time. Not even 15 minutes later, probably somewhere in the middle of the fourth round, we all looked up at the bar's TV screen, only to see Jordy's knee get absolutely DESTROYED, effectively ending his season – as well as Red's hopes of fantasy success that year. Of course, we couldn't restart the draft at that point, and Red was pretty much screwed. So, look, I get it; I'm chomping at the bit to draft my squad already, too. But slow down there, gunpowder. Don't get "Jordy Nelson-ed.")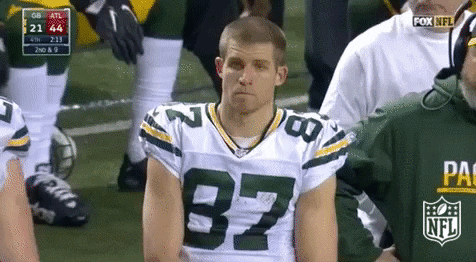 However, it's never too early to start talking about fantasy football. Never! And that's why I'm here to provide you with my annual ranking of the top Patriots fantasy players for the upcoming season along with their current ADP, "Mattes-Adjusted ADP," and other little tidbits to help you win your draft.
(Rankings and predictions are based upon a 12-team, half-point-PPR scoring format. Honestly, if you're still in a standard league which only counts yards and TDs, get out of the freakin' Stone Age already! Also, all average draft positions [ADP] are current as of August 6, 2019 and courtesy of FantasyFootballCalculator.com.)
Let's begin…
Julian Edelman, WR
(ADP: Early fourth round / Mattes-Adjusted ADP: Mid-fourth round)
While the recent thumb injury does cause for a bit of concern, it seems as though Jules is still on track to be ready for the start of the regular season. And there's absolutely ZERO chance he doesn't serve as Brady's numero uno target in the passing game once again. Minus an injury-shortened 2015 campaign, Edelman had put up three-straight 90-plus-catch seasons before last year. And he would've had a fourth in 2018 if he wasn't suspended for the first four games. Even still, he finished last season with over 70 catches and 800-plus yards; he was also on pace for 99 catches were he to play in all 16 games. He even hauled in six TDs, too. About as reliable as they come, the only reason I'm giving him a slight bump down from his current ADP is due to my concerns about the team's offense as a whole this year. But as long as Brady can keep the ship afloat, Jules will be the first mate helping him lead the way. Draft Jules as a WR2 with absolute confidence. He is far and away the safest Patriot on the board in ANY fantasy draft this year.
Sony Michel, RB
(ADP: Early fifth / Mattes-Adjusted ADP: Late fifth/early sixth)
Sony might be one of the most difficult fantasy players to peg this year. There's no doubt that he lived up to his first-round NFL draft stock as a rookie last season with a 931-yard, six-TD campaign. And if he played a full season (only played in 13 games), he was on pace for 1,146 rushing yards; that would have been good for sixth in the league. But there are multiple red flags surrounding his fantasy prospects this year. First, there's his extensive injury history. His degenerative knee condition is only going to get worse over time and will never go away. To be fair, a few of the games he missed last year were due to a freak injury he suffered in Week 7 against the Bears – which truly looked much worse initially – and were it not for that he probably would've only missed one or two contests. Still, the concerns are always there. Secondly, he's a one-dimensional back who does not provide much in the way of receptions, severely hurting his PPR value. (Even though he's reportedly looked great as a receiver in camp so far, I'm sorry, he's not suddenly going to become the next Alvin Kamara.) Thirdly, there's also still James White and rookie Damien Harris to worry about. White is the team's main pass-catching option at the position, and Harris is a back who excels in all facets of the game. In fact, some people believe Harris could steal the job outright from Michel this year if he's not careful. (More on that in a bit.) But for me, I still think Sony is an absolute grinder who showed a lot of toughness last year. The team still believes in him and he'll still get plenty of burn this season, especially on the goal line. His TD upside alone is enough to keep me believing in him as a top-25 back in 2019. I guess I'm OK with him as my RB2, but if you aim to grab him as an RB3 instead, I think you'll be just fine.
James White, RB
(ADP: Mid-fifth / Mattes-Adjusted ADP: Late eighth/early ninth)
Here's where we see my first big ADP discrepancy, but it's not meant as any disrespect to my boy Big Game James. Anyone who knows me knows that I'm a huge fan of his, and White did actually lead the team in total targets, receptions, and receiving TDs in 2018. But that just ain't happening again. The team's receiving corps might have been even worse off at times last season than it is right now, especially early on when Jules was out and Gronk was a shell of his former self. Until late last season, Brady relied on White to be the keystone of the offense, but the tide started to turn in the second half. Through the first eight weeks, White was targeted an average of nine times per game; over the final eight, that number dropped to six. The team also went out and acquired more weapons in the passing game this offseason – including the aforementioned Harris, who could really cut into White's share of the load even more in 2019. Also, White isn't getting another 94 carries, which was 59 (!!!) more than his typical career average. I could see another 50-plus-catch season for White, which is something he's done multiple times before. But I promise you that he will not come close to sniffing the numbers he put up last year. You can take that to the bank. Look at White as no more than a RB4/5. DO NOT draft him anywhere near the fifth round this year. Just don't.
Damien Harris, RB
(ADP: Early ninth / Mattes-Adjusted ADP: Mid-to-late ninth)
I've mentioned him a few times so far in this piece, but the truth is nobody has an effing clue how this kid will be used this season. For those who don't know who he is yet, Damien Harris is one of the team's third-round draft picks this year who served as one of Nick Saban's lead horses down at Alabama for the past few years. Not only is he said to be a real stand-up type of dude, but unlike Michel and White, Harris is someone who is as equally adept at toting the rock as he is at catching it. In fact, many believe he has the ability to become the Pats' No. 1 back by the end of the season. I'm not saying it's impossible, but unless Michel's knees completely explode, he's too talented to cede his role entirely to Harris. Especially with the team's continually expanding reliance and focus upon the running game, both players will still get their fair share in 2019, but Michel is still the back to own. With other running backs like Jerick McKinnon, Peyton Barber, and Carlos Hyde (*YAWN*) going around the same draft slot as Harris, though, why not take a chance on the rookie here? I wouldn't necessarily advise against it.
N'Keal Harry, WR 
(ADP: Late ninth / Mattes-Adjusted ADP: 11th round or later)
Another rookie who nobody has had a chance to even see play yet, Harry has not had as great of a camp as I expected. One of the more complete receivers to come out of the draft in years, there's a reason Belichick made him the first-ever wide receiver he chose to take in the first round. However, Harry's struggled with drops so far this summer, and while he hasn't been horrible, according to reports he is being outplayed significantly by fellow rookie Jakobi Meyers as well as free-agent pickup Maurice Harris. I think that Harry has a chance to be a beast as soon as he puts it all together; especially given his elite size (6'4″, 225 pounds), he could be a key fantasy bench piece just based on his potential to be used in the red zone. But until I hear more encouraging reports on his progress, I'd rather snag guys like DeSean Jackson, Emmanuel Sanders, Keke Coutee, and Donte Moncrief, all of whom are being selected after Harry in drafts so far. But, if he does reach his potential in Year One, he could end up being one of the steals of the draft. It's honestly just too early to tell, and he is currently the epitome of a high-risk/high-reward player.
Tom Brady, QB
(ADP: Mid-11th / Mattes-Adjusted ADP: Undrafted)
Novice fantasy players might be shocked to see the G.O.A.T. so far down most draft boards – and it may be especially jarring to see that I personally wouldn't even take him at all! However, while he is unquestionably the greatest quarterback to ever play in terms of real-life football, the same cannot be said for fantasy. There are a solid 20 or so QBs who I guarantee you will score more points than Brady this season – particularly those who will also get you points on the ground – and there's typically only 12 who start each week. I honestly believe Brady is being drafted on nothing more than name alone, which is vastly skewing his ADP. While TB12 will have his top-12 weeks this season, you're probably better off snagging an extra RB or WR at this point in the draft to build depth. Then you can simply stream QBs each week until one hits. Nobody loves you more than me, Tom, but you're not going to be on any of my fantasy rosters this season.
Josh Gordon, WR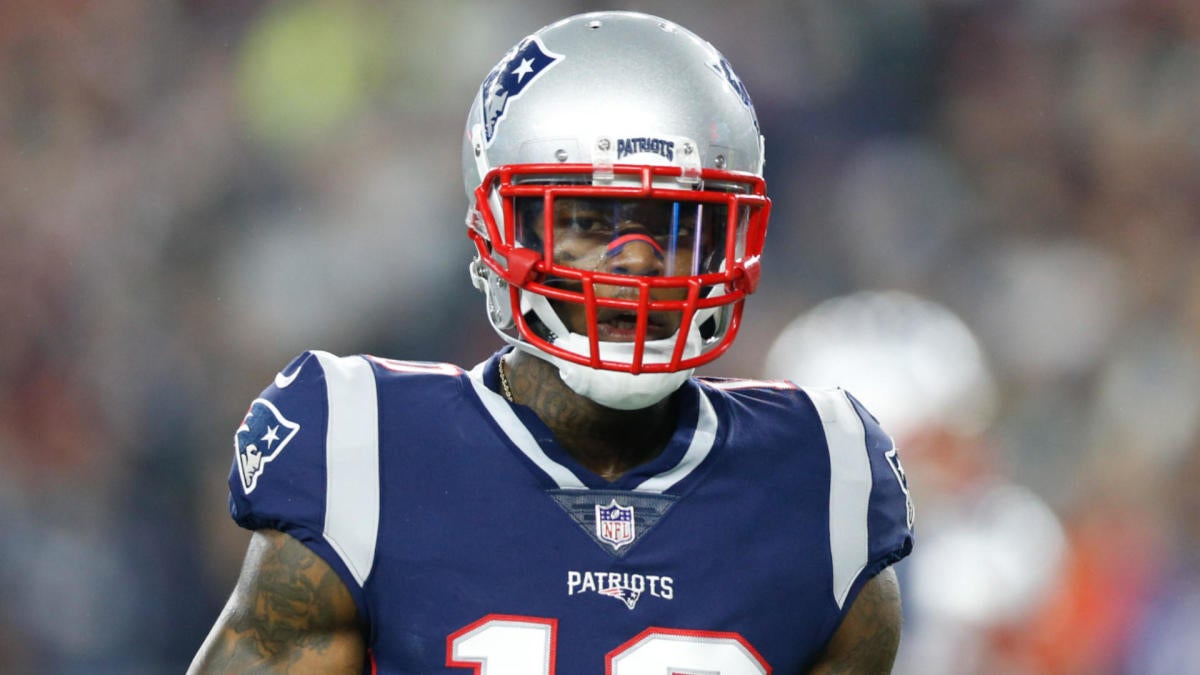 (ADP: Early 14th / Mattes-Adjusted ADP: 12th round or later)
Choosing to draft Flash right now is a complete roll of the dice; I'm not gonna lie. Though he did officially apply for reinstatement with the league this past weekend, there has been less than zero indication as to when he could possibly be allowed to return to action. But after his performance in just 11 games with the Pats last year – 40 catches / 720 yards / 3 TDs – there should be no doubt that he's still got it in him. He's also reportedly worked out with Brady this offseason to stay fresh, so the two could start clicking again right away if and when he returns (which I think he will). If you're comfortable with your bench and are simply taking stabs late in the draft, go for the gold with Gordon. He could truly be a league-winner.
There are other guys – like the aforementioned Meyers and Harris, and maybe even Ben Watson when he returns – who could be sneaky options at certain points this year. (And maybe, juuuussst maybe, my guy Dontrelle Inman could still come through, too. 🤞🏻) But to be entirely honest, this is likely the only list of Patriots players you should be concerned about heading into your fantasy season. Again, there's still a lot to be fleshed out before the really meaningful action begins, but hopefully this little primer helped to whet your appetite and start to prepare you for what lies ahead.
We're almost there, everyone! And best of luck to all in this fantasy season.