AP – Nordstrom is opening up a store that doesn't have any inventory.
The luxury department store chain says its Nordstrom Local concept store will open in Los Angeles next month.
The Seattle-based company says the store will be staffed with personal stylists who can order merchandise for customers. Nordstrom says customers can also buy online inside the store or pick up online orders the same day.
A lot of struggling retailers have been closing brick-and-mortar locations (thanks millennials!) in order to hawk more merchandise online and better compete against Amazon, et al. Not Nordstrom, though.
Nordstrom is going in the opposite direction. Nordstrom is going to open up more brick-and-mortar locations. How are they doing it? These new locations won't actually sell any merchandise.
To better explain how utterly absurd this idea is, think of it this way : this would be like Sears replacing department stores with kiosks at the mall.
The kiosks wouldn't actually have Craftsman power drills or 16 gallon wet/dry vacs, through. Just some guys in blue polos. The guys in blue polos would show you how to order those items online yourself, in case you haven't used a computer since the Bill Clinton impeachment trial. You would then be able to grab a quick bite at Auntie Anne's or Cinnabon, and then come back later in the day to pick up your items.
Who wouldn't want that superb experience?
It reminds me of the We Sell Your Stuff on eBay store from The 40-Year-Old Virgin.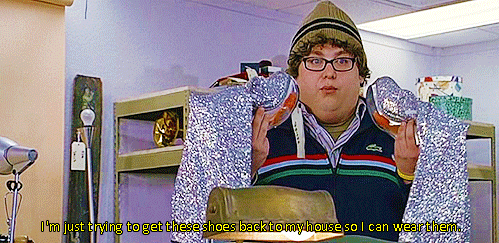 The only brick-and-mortar store that should exist solely for internet shopping is Starbucks. At least you don't have to leave Starbucks empty handed.