First and foremost, the boys are finally back in action tonight!!! After what felt like an extremely long offseason, the first Patriots preseason game of the year kicks off at 7:30 p.m. on Thursday night at Gillette Stadium against Washington.
Even though the team is just getting things started, we are already three levels deep into "The 300s Previews the Patriots" series. After focusing on the offensive side of the ball in both Part 1 and Part 2, today we're going to give you a look at the defense, specifically regarding exactly whom is going to replace Malcolm Butler.
It's actually really sad how things ended with Butler, who signed a deal with the Titans this offseason, and I'll be entirely honest in saying that I'm still not over Belichick's decision to sit him for the Super Bowl. (Seriously, though, what in the HELL could the guy – a guy who played 98 EFFING PERCENT of the defensive snaps last season – have possibly done to not play in the biggest game of the year? Even worse, we'll never know the actual reason, because Belichick is apparently taking that shit to the grave.)
I'll still always love you, Malcolm. And while I've yet to get married or have a kid, I know this will always remain one of the very greatest moments of my entire life:
Anyway, it's time to suck it up, and it's time for someone else to step in and take Butler's place opposite Stephon Gilmore in the team's secondary this season. At least we know Gilmore is a stud; he was excellent in his first year with the team last season. But other than that, there are a couple solid veteran guys and a mishmosh of talented young players/rookies to choose from at corner.
For some reason, the team also worked out free-agent cornerback Bashaud Breeland on Tuesday, according to NFL Network's Ian Rappoport:
The #Patriots continue to check out top available free agents, working out FA CB Bashaud Breeland today, source said. Would be an intriguing addition.

— Ian Rapoport (@RapSheet) August 7, 2018
But for now, that's as far as it's gone with him.
According to the team's current official depth chart (which means diddly squat this early in camp, but still), Eric Rowe is leading the way. The 25-year-old has had an inconsistent two years with the Pats after being acquired from the Eagles for a fourth-rounder after his rookie season in 2015. At times, he's been really bad, and at other times he looks like he's worthy of the pick the team gave up for him. If Rowe (6'1″, 205 pounds) wins out, he and Gilmore (6'1″, 201 pounds) will make for a pretty stout pairing that should be able to match up physically with most outside receivers. Rowe doesn't have the speed that Gilmore possesses, but both are tailor-made to play on the boundary.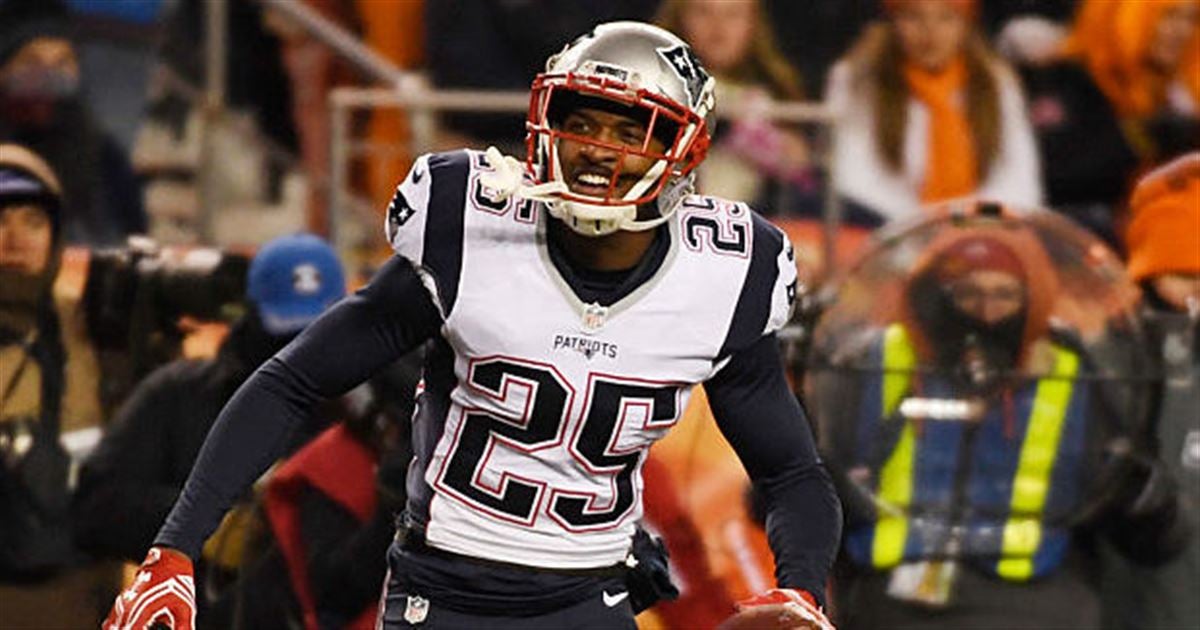 What many fans are rooting for instead, however, is that Jason McCourty – twin brother of Patriots safety Devin McCourty – will win the job and give the team a little dose of double trouble in the defensive backfield. The Pats acquired Jason McCourty this offseason from the Browns, and many assumed he would automatically win the starting job, especially considering the fact that the trade occurred just two days after Butler signed with Tennessee.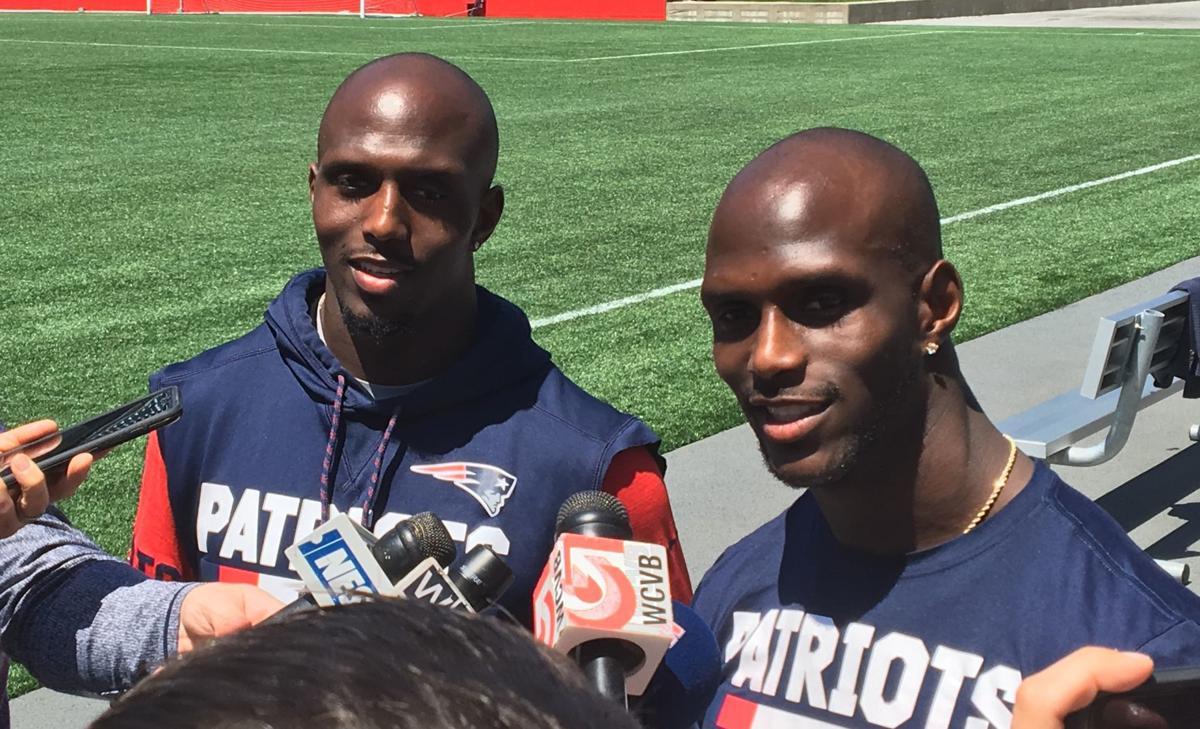 While brother Devin has been a Patriots mainstay since 2010 and is a two-time Pro Bowler (2010 and 2016), Jason hasn't been quite as prolific. Still, he has been a starter for both Tennessee and Cleveland, respectively, for the past seven seasons and has 26 passes defensed over the past two years with the Browns.
Other than Rowe and McCourty, nobody else has much of shot at winning the open job at outside corner, but there are a few young guys vying to be team's "third" corner. Here's a quick look at some of the players gunning to be the team's starter in the slot:
Jonathan Jones: After a season-ending ankle injury he suffered against the Titans in the playoffs last season, Jones returned to practice for the first time on Tuesday and is expected to be the frontrunner. He initially made the team as an undrafted rookie out of Auburn in 2016, and he continued his impressive ascension last year by playing on over 40 percent of the team's defensive snaps. Overall, he finished with 44 tackles and eight pass breakups, and he is also one of the team's top special teams guys.
Duke Dawson: The rookie out of Florida was selected by the Pats with the 24th pick in the second round of the draft this past May, and according to ESPN Boston's Mike Reiss, he has been playing alongside Gilmore and Rowe in three-cornerback sets this summer. This may be subject to change with Jonathan Jones back in the fold, but the the team wouldn't have used such a high selection on the 5'10", 198-pounder with 4.46 speed if they didn't believe in him.
J.C. Jackson: Undrafted like Jones, Jackson is another rookie who's impressed so far this offseason. While he's been roasted at times by guys like Gronk and Chris Hogan, MassLive's Andrew Callahan also points out that he's made some pretty great plays as well, breaking up passes in 11-on-11 drills and picking off a two-point conversion attempt. Still, he's pretty unlikely to beat anyone out for a starting spot just yet.
And oh by the way, Cyrus Jones is still on the team, too, (*vomit*) and it seems like the team is still going to give him a chance to prove himself in some capacity. (At least he can return punts?)
Regardless of exactly how the final depth chart looks, I can't remember the last time the Pats had such solid depth in the secondary – and we haven't mentioned the team's safeties either. Even with the team set to face the likes of Deshaun Watson, Matthew Stafford, Andrew Luck, Marcus Mariota, Ben Roethlisberger, Kirk Cousins, and the other really good No. 12 who plays quarterback in Green Bay this season, I'm feeling pretty good.
So even though I'll still miss you, Malcolm, I think we're gonna be just fine.