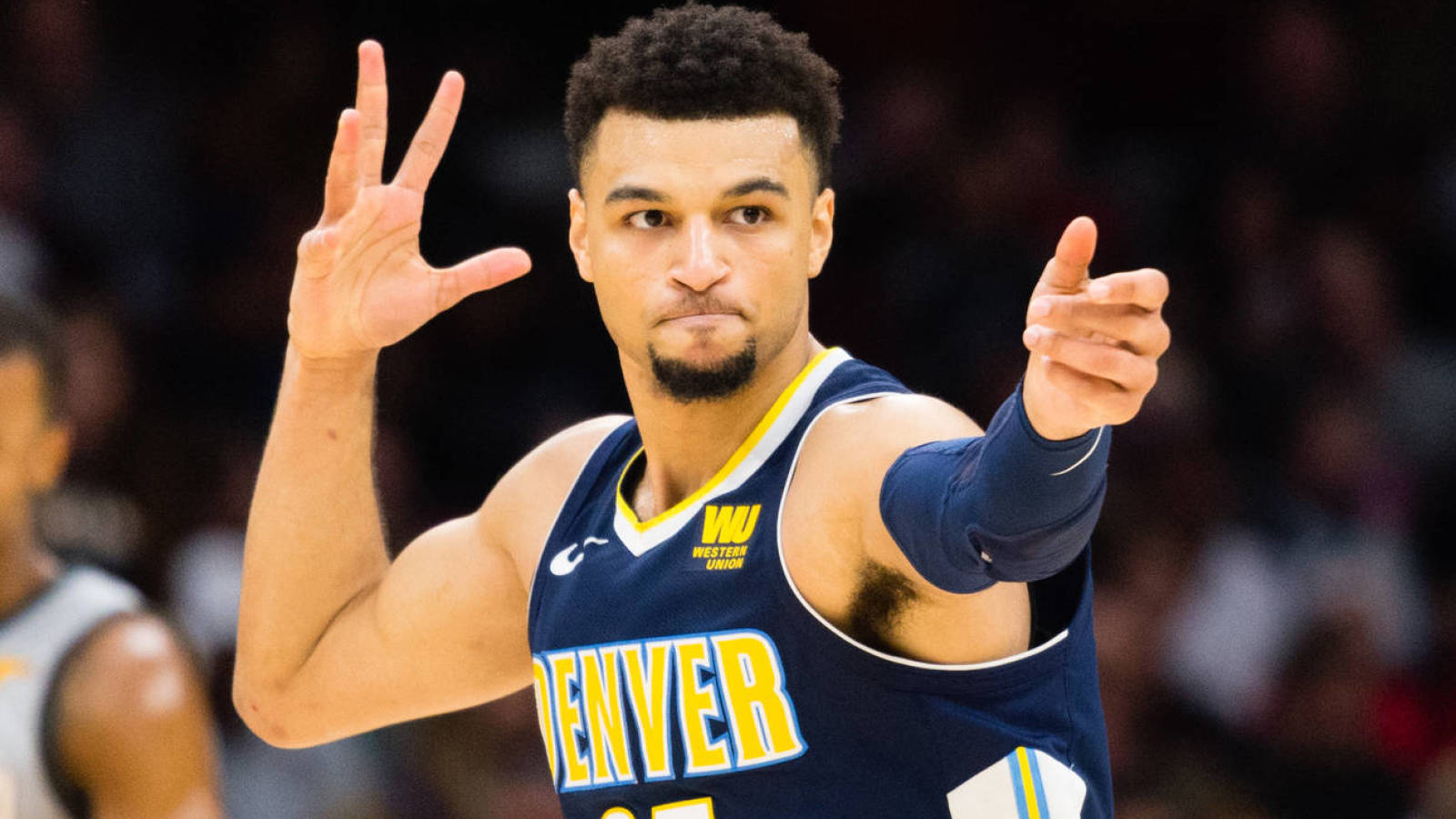 Look, sometimes you just have to buck up and admit when you got got.
Last night, Denver Nuggets point guard Jamal Murray went off on the Celtics in his team's 115-107 victory in the Mile High City last night, scoring 48 points on 63 percent shooting, including five triples.
He tried his damnedest, however, to break the 50-point mark by hoisting up a completely unnecessary three-point attempt at the buzzer – and that little move is what irked Kyrie Irving and a few other Celtics teammates so much on Monday night.
Seriously, with the way Kyrie acted – firing the ball into the stands after rebounding Murray's missed last-second shot attempt – you would've thought Murray took a shit in the Celtics' Gatorade cooler. Kyrie even doubled-down on his reaction after the game (h/t ESPN.com):
"I mean, what kind of competitor wouldn't it bother? I understand if we fouled him, going to the free throw line. … I don't want to make a big deal out of it…Obviously, I was pissed at the game, but it's time to decompress and move on. Congratulations to him having 48 points. …But the ball deserves to go in the crowd after a bulls— move like that. So I threw it in the crowd."
Honestly, dude, relax. Love ya. Mean it. But you're acting like a third-grader who didn't get one last push on the swing before recess was over even though the other kid got to go TWICE.
And to fire the ball into the stands over it? Really?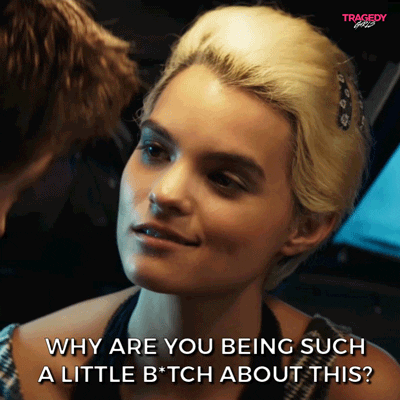 To be entirely honest, I've never been one to buy into the whole "running up the score" myth anyway. I cannot stand it when a team gets criticized for simply continuing to do what they are supposed to do – score points and win the game! – in ANY sport, at ANY time. I don't care if you're up three touchdowns with two minutes left in the fourth quarter, toss the hail mary and go for another score if you want! Up five goals at the end of the third period? Rip one from the blue line straight at the goalie's chest and make him stop the damn puck.
If you're a professional sports team and you can't prevent the other team from scoring on you, that's not their problem; it's yours. Stop them next time.
Look, I'm not saying that sportsmanship isn't important, and I'm not endorsing the idea of acting like a selfish douche out on the field of play. I'll also note that, yes, in that situation most players would have simply let the clock run out and not have gone for another basket. The Celtics weren't even trying to defend the shot, and they were caught off guard.
But I think the real anger had to do more with the fact that they let a career 13.6-point-per-game player drop more than three times that amount on them last night. Or maybe it was the fact that it was their second-straight loss to a team that they were expecting to beat. Or maybe it was the fact that loss gives them four already on the year in just 10 games.
Regardless, let's stop vilifying a 21-year-old who just had the game of his life and maybe just got a little too caught up in the moment. Monday night was his night. Deal with it.
End rant.