No, but really, though. What the hell?
After Sunday night's 100-94 loss to the Portland Trail Blazers, the Celts are set to return home this week after a rough 1-4 road trip – which could have easily been 0-5 were it not for a furious fourth-quarter comeback which forced overtime against the two-win, atrocious Phoenix Suns. (Yeah, we struggled to beat the effing Suns!)
The Celts now currently sit sixth in the East, at 7-6, tied with the Charlotte Hornets and five games behind the 12-1 Raptors.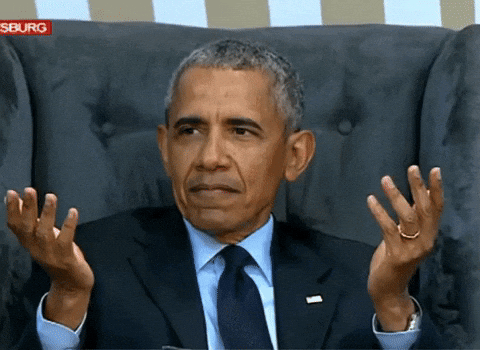 Yeah, I know it's still early in the year, but again: what the literal hell?
For starters, after giving up just 99.5 points per game through the first eight games of the year, the Green gave up just about 110 points per contest over the past five games. Sure, this stat could be slightly skewed by last week's OT game in Phoenix, but the team still allowed 115 points to the Nuggets last Monday and 123 to the Jazz on Friday night, both in regulation. As of Monday morning, they're still somehow first in the NBA in defensive rating, but this past week really wasn't so hot on that front.
Offensively, the team continues to struggle, although there have been slight improvements. Kyrie looks like he's starting to get hot; after putting the team on his back with 39 points – 18 of which came in the fourth quarter and OT – against the Suns, he missed Friday night's game against the Jazz due to his grandfather's funeral. However, he averaged a solid 27.3 points per contest in the other games he played on the trip, and he's now shooting over 40 percent from three on the year.
Jayson Tatum has looked good the past two games as well. Although he somehow only mustered up four points in Phoenix last Thursday, he's shot exactly 50 percent in each of the past two games with totals of 21 and 27 points, respectively. The 300s favorite Marcus Morris continues to be a force off the bench as well, currently sitting third on the team in scoring in just 25 minutes of action each night. And finally, even though he's not racking up the points, Marcus Smart has been a great facilitator all year long and is second on the team to Kyrie this year in assists.
Otherwise, though, there's not really anything to hang your hat on. The Celtics rank only ahead of the Magic, Hawks, and Suns in terms of offensive rating. Again, I know we've only seen the team play 13-of-82 games at this point, which is a paltry 16 percent of the regular season action the C's will take part in this year. A lot can still change, and I'm not saying to hit the panic button.
BUT MAYBE we're starting to see signs of trouble, those that aren't found on the stat sheet, which could be a slight cause for concern.
Earlier last week, there were rumblings that Terry Rozier was unhappy with his bench role after being one of the team's studs (at times) in the playoffs last year. Rozier downplayed the rumors on Thursday, but he didn't necessarily deny them outright (h/t ESPN):
"I go from starting in the playoffs to coming off the bench. … I'm pretty sure it's not easy for nobody. But I'm not complaining. And, if you know me, I would never be the one to complain about it. I would never go to the media or bring out the unhappy thing. Like I said, people that know me know I wouldn't do that. I've never been a selfish type of person, selfish player. You can tell the way I play I'm all about team."
He said he wouldn't "complain" or "go to the media" about it, but that certainly does not constitute a denial of the rumor itself. Not in the slightest. I'm not saying I blame him either, as he could probably start for most teams throughout the league, but this is definitely a situation to monitor.
And as much as I love Kyrie, the guy's definitely a bit of a wild card. After rifling the ball into the stands after the game in Denver because some kid roasted him for almost 50 points that night – a move which I made sure to call him out for last week – he comes out with this comment after the team's latest loss to Portland:
Kyrie: "Right now I think it would be nice if we had someone that was a 15-year vet, a 14-year vet that could kind of help us race along the regular season and understand it's a long marathon rather than just a full-on sprint."

— Adam Himmelsbach (@AdamHimmelsbach) November 12, 2018
Really, man? So, having you – a former champion and THREE-time NBA Finals participant – Al Horford, and Gordon Hayward won't cut it? You can't express to them just what it takes to win a title, or at the very least get to an NBA Final – which, again, is something you've done yourself on multiple occasions?
For a guy who supposedly left Cleveland to be THE GUY, it doesn't always seem as though Kyrie relishes the role. And while I'm not in the locker room and don't want to just project, Horford and Hayward don't really seem like big rah-rah-type leaders either.
So while it's definitely too early to begin worrying about hard numbers and stats, it may not be too early to start monitoring the air in the locker room. As with any NBA roster loaded with talent, there comes a point where the "team-first" mentality can start to wane, for different reasons, after everyone gets a little taste of success.
I'm not jumping ship guys, and you shouldn't either. But, Brad, it's time to get ya boys in check now before it's too late.