Each week throughout the season, we've provided our 300s faithful with detailed game previews along with weekly lines. But truthfully, we haven't spent much time breaking down spreads or betting odds perhaps as much as we should have.
But that's all changing now, as there is no more fun time of year to wager a little dough than during the Super Bowl.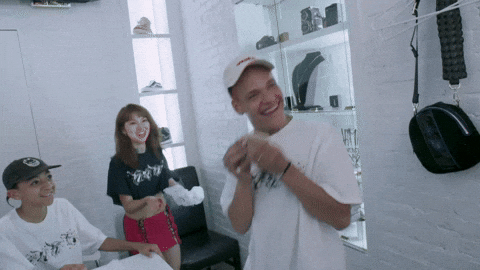 The reason why it's so fun is because of all the prop bets (aka "proposition bets"). Basically, these are bets which allow you to make guesses on what can sometimes be the most obscure things – all the way down to what color Gatorade will be poured on the winning coach – for no reason other than pure degenerateness. (Yes, I'm making up that word.)
Before we get into those, though, here's a quick overview of the important game info and lines that everyone usually cares about:
Location: Mercedes-Benz Stadium (Atlanta, GA)
Kickoff: Sunday, Feb. 3, 6:30 p.m. ET
TV: CBS
Spread*: Patriots -2.5 / Rams -2.5
Moneyline*: Patriots -115 / Rams +130
Total*: 56.5 (total)
(*All of the information is courtesy of Odds Shark and updated as of Thursday, January 31.)
First and foremost, if you can get the Pats at -2.5, TAKE IT. That half-point difference is huge, because that means they only need to win by a field goal. For what it's worth, I like the Pats in this one, so I'd be all over them and that spread. (I know. I know. BIG SURPRISE, right??) As far as the total, I'm very torn; both teams are capable of playing great defense, but they also both have two of the best offenses in the league. Gun to my head, though, I'm taking the over. Who wants to root for a low-scoring, boring Super Bowl anyway?
All right, now let's get into the fun stuff. Here's a list of some (but certainly not all) of the best prop bets you can take a stab at for Super Bowl LIII, again courtesy of Odds Shark:
(Side note: Rather than bog you down with the money line for each and every bet, which you can check in the link above, I'm instead going to talk in broad strokes about each one along with which way I think you should go.)
Length of the National Anthem
This is usually one of the more popular ones each year. This year, it will be sung by the legendary Gladys Knight, and the over/under is set at 1:47. The all-time record for the longest rendition of the classic tune is held by Alicia Keys, after her epic 156.4-second performance in 2013. (That's over two-and-a-half minutes.) On the flip side, Kelly Clarkson lasted just over a minute-and-a-half the year before. Keys was also using a piano during her performance, and perhaps that helped her drag it out a little. Knight – another soulful, powerful voice – might be able to use those pipes to belt out some long notes, but I bet she just barely finishes under the mark. The pick: under.
Coin Toss
This is literally a 50/50. And regardless of what others try to tell you, past history has absolutely ZILCH to do with it. I'm honestly just spitballing here. The pick: heads.
How Many Times Will Broadcast Mention Sean McVay's Age?
For those who don't know, Sean McVay is the Rams 32-year-old head coach, who is now in his second year running the team. It's actually pretty insane to see how much success he's had so far, as most guys aren't even lucky enough to get their first coordinator gig after only just entering their third decade on Earth. The fact that he's going against the 66-year-old Bill Belichick – who's been coaching in the league for over a decade longer than McVay has even been alive – is something that the network will OBSESS over, ad nauseam. The over/under is set at 1.5, so they literally only need to say it more than once for the over to hit. This might be the easiest prop bet of the night. The pick: over.
What Will Be the Predominant Color of Adam Levine's Top at the Halftime Show?
Again, some of those prop bets are just absurd, but what the hell? I'll bite. It's also pretty much a 50/50 choice, as the options are "black" or "any other color." A quick Google search shows that Maroon 5's leading man LOVES wearing black shirts. But, this is the freakin' Super Bowl. You gotta show out! Plus, he'll probably want to prove all the haters wrong, as I'm sure they are fully expecting him to wear the same old thing. The pick: any other color. (BONUS BET: You can also bet on whether or not he'll be wearing a hat. I don't think I've ever seen the dude wearing one, so I'm going to go with "no.")
How Many Songs Will Be Played at the Halftime Show?
The over under is set at 7.5. I couldn't really find any stats on the average amount of songs played per halftime show in the past, and every artist is different. At first, I thought 7.5 seemed like too many. HOWEVER, Maroon 5 will be joined by both Big Boi AND Travis Scott, who will both also want some shine on their stuff as well. I'm going to say it's a bunch of short clippings from all three. The pick: over.
OK, now it's time to step away from the silly stuff and talk about some bets that involve the actual action on the field.
Will a Non-QB Throw a Touchdown?
This is usually a very easy "no" in most NFL games. But this isn't just "any" game, and these aren't just "any" two offenses. McVay and Josh McDaniels are two of the best and brightest offensive minds in the game right now, and they're going to throw everything they've got out there in this one. Still, I don't think either will get quite that cute with it. The pick: no.
Will Any QB Throw for 400 or More Yards?
Jared Goff is not throwing for over 400 yards. He's just not. Not against this defense. Not on any planet. I'm not saying Goff's a slouch, and he's actually surpassed the mark two different times this season. But he's not doing it on February 3. Bank on it. But what about Brady? Well, he's actually already done so twice in the Super Bowl; he had 466 yards against Atlanta in 2017, and he passed for over 500 (!) yards against the Eagles last year. The Rams have a really good defense, though, and they kept Drew Brees and the Saints' high-powered attack at bay last week. The pick: no.
Will Either Team Not Punt During the Game?
This is an interesting one. Again, these are two top-five offenses this year, and the Pats were money on that side of the ball last week in Kansas City. Los Angeles, however, wasn't quite as spectacular, and they have a 24-year-old QB playing on the biggest stage in the world. And even as good as the Pats have looked lately, I don't think either side will be flawless in this one. The pick: no. (Be careful here; the bet is asking if any team will "NOT" punt during the game. Semantics, people!)
Will Both Teams Combine to Score 76 or More Points, Breaking the Super Bowl Record?
I did say earlier that I like the over in this one, but 76 is a bit much. Both teams would need to score into the 30s, or at least one would need to score well into the 40s to hit the mark. As good as these offenses are, the defense on both sides is no joke. The pick: no.
Will There Be a Penalty for Roughing the Passer?
With everyone outside of New England being up in arms about the ticky-tack roughing the passer called against the Chiefs at the end of the game last week, OF COURSE this would be a prop bet. The fact that Rams defensive tackle Ndamukong Suh is playing in this game ups the chances of this happening by at least 50 percent, but in truth no quarterback is averaging more than 0.36 RTP calls per game against them this season. It really does not happen as much as people think. The pick: no.
Then there are a bunch of scoring-related prop bets which can technically be based upon research, but they're really more of a crapshoot than anything else. But, just for kicks, here's a quick rundown of my picks for some of those bets:
First TD scorer for the Pats: Sony Michel
First TD scorer for the Rams: Brandin Cooks
Total TDs combined: Over 6.5
Total successful field goals: Under 4.5
Team to score longest TD (in terms of yards): Rams
Will a special teams or defensive TD be scored: No
And finally…
SUPER BOWL MVP
As much as I'd love James White to win it after getting ROBBED of the award against the Falcons two years ago, or for Rex Burkhead to win it and give me some shred of vindication for predicting him to be the team's offensive MVP this season, I'm instead going with none other than Tom Brady. (I know. BOORRINNGG.) The man is the whole reason we're even here, and with the Patriots relying on so many different pieces to keep the offense moving, it almost makes too much sense. Brady goes for 380 yards and four TDs, helping him become the ONLY man to win six rings. (Wooo! I just got the chills.) The pick: Tom Brady.
And that still doesn't cover everything, but hopefully it's a nice little primer for you as you get set to make your picks for next weekend.
Be sure to stay tuned to the 300s all the way up until kickoff next Sunday for all the best Pats coverage you can find!