Per usual, Bill Belichick, Nick Caserio, Josh McDaniels, and the rest of the Patriots thinking heads were well-prepared and executed a near flawless plan at the NFL draft.
The team right away addressed what many believed to be their biggest need by selecting wide receiver N'Keal Harry in the first round on Thursday night. (A move I've already wholeheartedly endorsed.) Then, the team went on to select nine more guys throughout the final six rounds on Friday and Saturday, which does not even include the handful of undrafted guys they signed over the the weekend as well.
Basically, after a pretty quiet foray into the free-agent market, the team instead decided to use its abundance of draft capital this year to reload and retool at some of the most important positions on the roster. As always, there were also a few surprises as well.
Rather than break down each of the team's selections from this past weekend, instead here are a few important takeaways and general thoughts for the Pats now that things have officially wrapped up down in Nashville:
The G.O.A.T.'s Successor?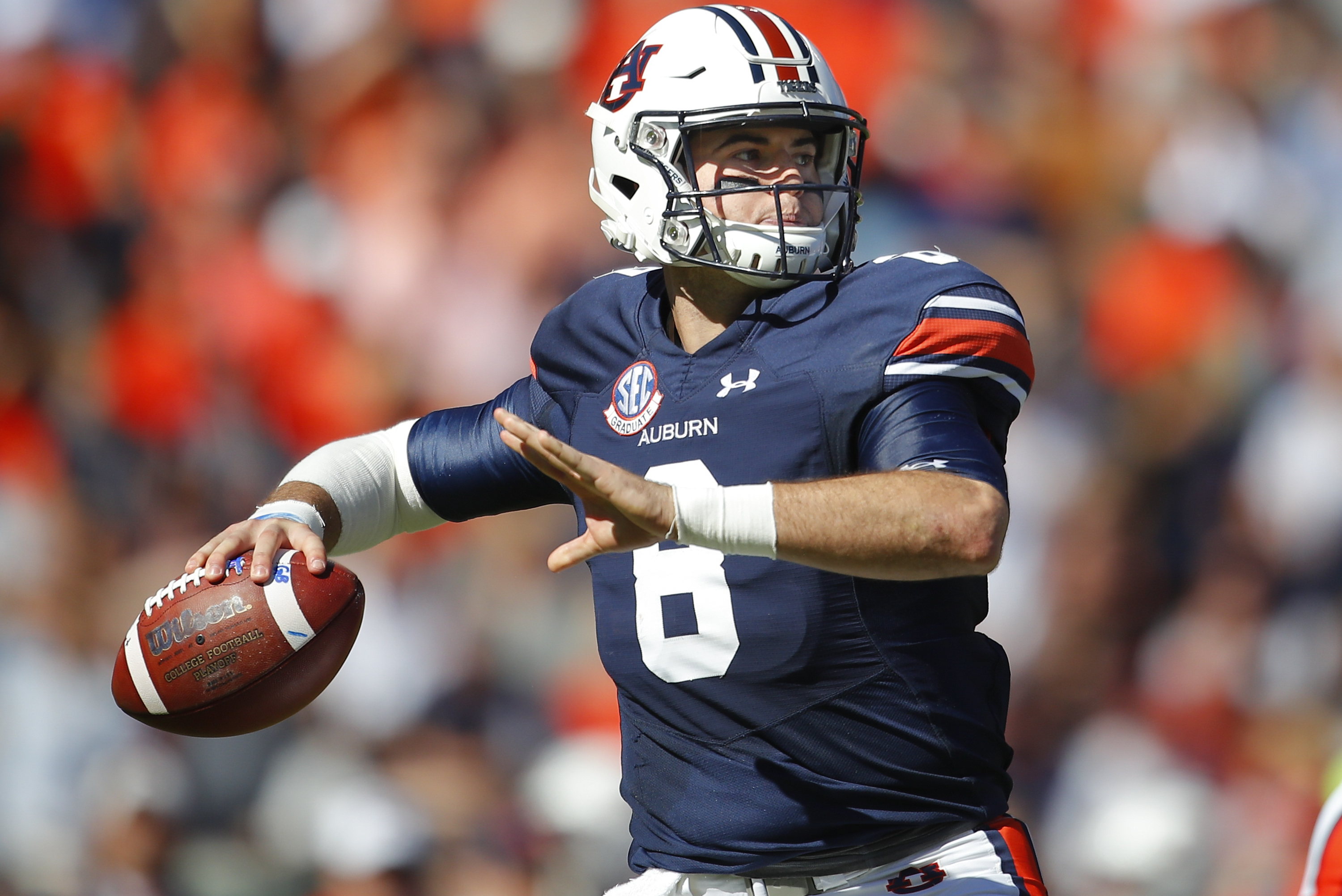 With their seventh selection, the Patriots drafted former Auburn quarterback Jarrett Stidham in the fourth round at No. 133 overall.
The seventh QB drafted in 2019, Stidham is a guy who actually might've gone higher had he been able to enter the draft last year. Coming out of high school as a top-50 national recruit, Stidham had a phenomenal season as a true freshman for the Bears in 2015, with a 199.0 rating (!!!) and a 12-to-2 TD-to-INT ratio in just 10 games. However, due the sexual assault scandal engulfing the school at the time, he decided to take a year off and transfer to Auburn, where he served as the Tigers' starter for each of the past two seasons.
At first glance, his overall stat line looks almost identical across his two seasons at Auburn:
2017: 246/370; 18 TDs; 6 INTs
2018: 224/369; 18 TDs; 5 INTs
But playing QB is about more than just touchdowns and interceptions. And a deeper dive into both the numbers and the tape shows a guy who looked like he regressed a bit in 2018, no longer demonstrating the fearless confidence he displayed while leading the Tigers to 10 wins (including a huge one over Alabama) just the year before. Both his completion percentage and passing yardage saw a significant drop-off this past season, and it just seemed like he wasn't the same guy. To be fair, he did lose some solid surrounding talent from 2017 (running back Kerryon Johnson; guard Braden Smith) and played behind a bad O-line. Also, it's not like he completely fell off the map.
Overall, Stidham is said to be a real smart kid who has a good release and can make all the throws. He even has some ability to take off and run when necessary, too. To be honest, he sounds a lot like Jimmy Garoppolo, and maybe he can become what Jimmy G was supposed to be once Brady ultimately retires (whenever the hell that will be)…or he'll get traded away for a second- or third-round pick in three years. Either way, he's got plenty of time to learn and relocate some of the talent that once made him one of the nation's top QBs. Even though I wanted Will Grier, I'm not at all upset with Stidham.
Sony Gets Some Competition
With so many other holes on offense, many were surprised to see the team draft Alabama running back Damien Harris with the 24th pick in the third round. Even if the Pats wanted to add more depth at the position (which is never a bad thing for any team to do), why did they need to use such a high selection in order to do so? After all, they spent a first-rounder on Sony Michel just last year, and he rewarded them with an excellent rookie season. James White, the team's leading pass-catcher in 2018, is also still here, as is Rex Burkhead. AND the team also brought back Brandon Bolden this offseason.
So what gives?
To be entirely honest, I believe this one was all about value, as there was a time when Harris was actually thought to be the top running back in the class – yes, even ahead of his teammate Josh Jacobs, who went No. 24 overall to the Raiders in the first round on Thursday night.
Even though he had to constantly fight off other all-world running back talent throughout his time with the Crimson Tide, Harris still compiled over 1,000 total yards in each of the past three seasons, averaging over seven yards per carry in two of them. So, even with other NFL-caliber players fighting for playing time, Harris was still always one of Nick Saban's most trusted and reliable guys. Short and stout (5'10", 216 pounds), he also had 11 rushing scores for 'Bama in 2017 and can serve as another goal-line stud for the Pats.
So, yes, maybe it was a bit of a luxury pick, but with White being a glorified receiver as well as durability concerns with both Michel and Burkhead, it actually makes a lot of sense. I was pleasantly surprised with this one, and I think the rest of Pats Nation will soon be as well.
Chase Winovich Might Already Be My New Favorite Player
Aside from the fact he's a ferocious defender who compiled 18.5 sacks and 43 tackles for a loss over the past three seasons at one of the nation's top schools, this dude is quite the character as well.
Heading into the draft, NFL Network's Good Morning Football dubbed Winovich as the "draft's greatest personality," and there's no doubt that he is an absolute gem in front of the camera. With wittiness and charm for days, along with some EPIC lettuce (just look at those golden locks), this dude could serve as the foil to the typically humdrum, boring Patriots locker rooms we all felt doomed to endure once again with Gronk now gone. This guy is going to be a blast.
However, when it really comes down to it, he's still all about business. Though now-former Michigan teammates Rashan Gary and Devin Bush went two rounds ahead of him, there are many who actually regarded Winovich as the Wolverines' true heart and soul over the past few years, with the numbers to back it up. His relentless motor and elite pass-rushing skills will be very welcomed in Foxborough. And he's also a very charitable guy off the field as well.
Just like they did with Harris, it seems like the Pats stole yet another stud in Round 3.
Not One Tight End Taken
I'll admit, I was really surprised the team did not take even one tight end through seven rounds this weekend. While I wasn't expecting them to trade up and get someone like T.J. Hockenson or Noah Fant, I thought that maybe they'd try to take someone like a Jace Sternberger, Irv Smith, or Dawson Knox on Day 2.
But nope. The team did not draft one player at the tight end position.
It seems as though they're prepared to roll with Austin Seferian-Jenkins and a jumbled group of mediocre guys to start the year, instead hoping that the running game and some added talent at receiver can carry them through. Do I think it was a fatal mistake? No. But it would have been nice to add something here, especially with the amount of picks they had at their disposal.
A few other quick notes:
A lot of people seem to be excited about the team's second-round pick, Joejuan Williams, whom the team traded up to snag in Round 2. Williams is a BIG (6'4″, 211 pounds), deceptively fast defensive back who can play both corner and safety. Much like Patrick Chung, he can be used to cover the bigger and more physical opposing pass-catchers, serving in the hybrid DB/LB role we've seen become more popular throughout the league in recent years. Williams is certainly not the most athletic guy in the world, but he could become a force in the secondary.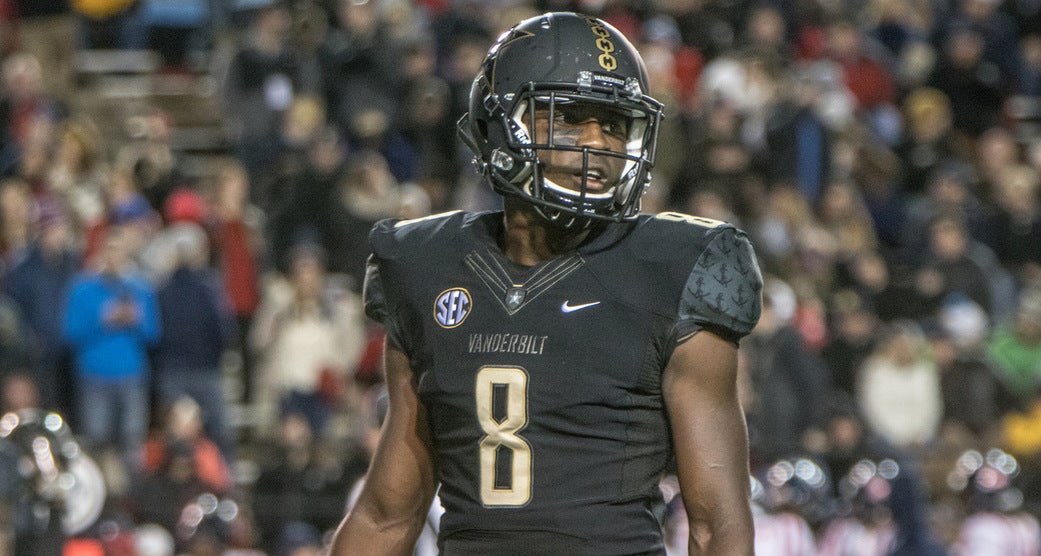 I already mentioned how the Pats got two third-round steals in both Winovich and Harris, but truthfully they may have actually had another. With the second-to-last pick in the round, the team took West Virginia offensive tackle Yodny Cajuste, who at one point was being talked about as a first-round pick. Were it not for a history of injuries, he truly could've been one of the first O-lineman off the board.
It was very interesting to see the team take punter Jake Bailey in the fifth round, especially after Ryan Allen's phenomenal performance in the Super Bowl. (That might sound a bit over the top, but Allen honestly was one of the team's most important players in that game.) However, Bailey was perennially one of the nation's top punters during his time at Stanford, and Belichick is never afraid to add a little competition. On a one-year deal which would leave just $100,000 in dead money were he to be cut, Allen will need to be on his toes (no pun intended) this training camp.
Overall, I am very pleased with how things went for the Pats this weekend. And with most of the big offseason events now out of the way, we can finally look ahead to OTAs and training camp!