It has now become so commonplace for people outside of New England to hate on Tom Brady, that it's almost not even worth mentioning anymore. With six championships, countless NFL records, and a face that could start wars, being constantly reviled by those who are far inferior is to be expected.
Typically, this type of stuff usually just rolls right off the legend's back as he continues to defy logic, odds, and science by still dominating the world's most physical sport well into his fourth decade.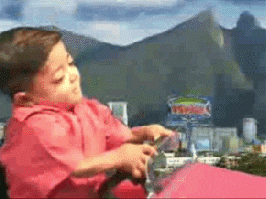 But now apparently, we have former baseball players and their fans hating on Tom Brady, and it is just getting absolutely ridiculous.
Here's the scoop: Recently, Brady's company TEB Capital filed for a trademark on the nickname "Tom Terrific," which is a name that countless cornball announcers have used when referring to Brady in conversation. (Personally, I'm a fan of "TFB" or "the G.O.A.T." But I digress.) Apparently, this was also the nickname given to former Mets (and Reds and White Sox and Red Sox) pitcher, Tom Seaver, who is a sports legend in his own right. And though Seaver himself has yet to comment – probably because there are WAY more important things for him to worry about – former teammates and fans (and Boomer freakin' Esiason, for some reason) have come out and lambasted Brady for trying to put a stranglehold on the title. Some fans/former players even organized a small gathering in protest! (NO, BUT REALLY THOUGH.) Brady then had to come out on Thursday and actually apologize for doing absolutely NOTHING wrong.
Couple things. One: shutup, Boomer Esiason. Seriously, that man has always been obnoxious. Just insufferable. Two: this caused people to gather and protest??!! Really??!! And three: while Seaver is undoubtedly one of the best pitchers to ever live, he is nowhere the legend that Thomas Edward Patrick Brady Jr is. Let's look at the facts.
Tom Seaver has a very impressive 311 career wins, good for 18th all-time in the history of baseball. Brady? Yeah, he has more wins than anyone who's ever stepped on an NFL field, playoffs included.
Seaver won a World Series title in 1969 with the Mets. Brady's won six championships and counting.
Seaver won three Cy Young Awards, but Brady won three MVP awards.
Winner: Brady.
Also, "Tom Terrific" was apparently a cartoon in the late 1950s, so Seaver may not even have the rightful claim to what seems to be such a precious title.
Regardless of who the masses try and say should be the true title-holder, the fact is that Brady moved to make a claim on the name before anyone else. Period. Once again, he proved that he is always 10 steps ahead of the next guy and does whatever is needed to get things done.
So while Brady did indeed come out and apologize, I'm actually going to take it back for him entirely. The reaction to what he did is absolutely absurd – as is the fact that I'm actually sitting here writing an article on it!
Haters always gonna hate, Tom. Shine on, you crazy, terrific diamond.