In less than 12 hours, we could ultimately have a new NBA champion – as long as Toronto can pull off just one more victory over Golden State tonight in The Six. Even if they don't, we're still officially less than a week away from the NBA season being over no matter what. Then the real fun begins, as this will likely be one of the absolute craziest, landscape-changing NBA offseasons in recent memory.
The Celtics will no doubt be one of the most active squads throughout the league this summer, but which direction they choose to go in is the real question. What's going to happen with Kyrie? Are we really going to get Anthony Davis? What do we do with Terry Rozier? How about going after a guy like Mike Conley (an idea I mentioned in my offseason wishlist piece a few weeks back)? Maybe Kemba Walker is an option? Or could Danny truly be interested in swinging a trade with Houston for a big like Clint Capela, and if so does that mean the whole Davis idea goes out the window???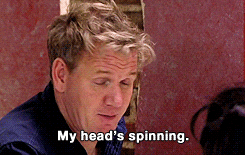 Yes, it's quite a lot to digest for even the most die-hard Celtics fan. And due to the incredibly fickle nature of NBA stars nowadays, things can change in an instant.
So rather than speculate on everything that will happen in the coming months, I've got you covered on a few tidbits from this past weekend to hold you over, including a former favorite yearning for a comeback as well as Danny's alleged interest in one of the game's top young bigs. Let's hop to it:
I.T. Wants Back In
This dude just doesn't quit…but in a good way.
Two years after he was suddenly traded immediately following one of the most impressive, MVP-worthy individual seasons in recent Celtics history, Isaiah Thomas still has nothin' but love for The Bean. And he let the people know it once again on Saturday with this tweet:
Let me get the same opportunity and I'll do that shit again https://t.co/pm41wSEAh0

— Isaiah Thomas (@isaiahthomas) June 8, 2019
Since it seems pretty apparent that Kyrie Irving – the man for whom Thomas was traded – is on his way out the door, everybody knows the Celtics are likely to have a gaping hole at the point guard position next season. Though the team can simply bring back Terry Rozier (PLEASE DON'T, DANNY!) or go after a slew of other guys via trade or free agency, Thomas seems to think he can still get the job done himself.
And while I love the confidence, I.T., please understand why many are skeptical. After playing in a total of just 44 games over the past two seasons, for three different teams no less, there are those out there who are surprised the 30-year-old is still trying to play at all. His recurrent hip issues – which apparently started during his last season with the C's – have taken quite a long time to heal (if they even really have at all), and he was only able to play in just 12 measly games for Denver this past season.
However, maybe it took so long because he apparently gutted it out when the issues first arose and played through the pain, a decision which many believe may have severely hampered his recovery. Or maybe he just needed a few years to heal up. Again, the dude is only 30 years old. And above all, maybe he just needs to be back in the place where his heart truly belongs to start playing like the absolute baller he truly is once again.
Now, can he replace Kyrie's production? Absolutely not! There are very, very few out there who could. But could he come in and compete with a guy like Rozier if all else fails, or at the very least serve as a nice bench piece and team leader that was desperately missing in last year's locker room? Why not?!
So, if the price is right and I.T. is willing to lace 'em up for the Green once again, I wouldn't say no. And Danny shouldn't either. I would freakin' love this!
Celtics Reportedly Looking Into Trade for Clint Capela
On Sunday morning, Basketball Insider's Steve Kyler tweeted out a report that the Celtics are actively engaged in trade talks for Rockets big man, Clint Capela:
The Celtics from what I have heard engaged pretty seriously on Clint Capella… have had some level of talks with Terry Rozier on a new deal. Everything is very fluid at this stage in the draft/trade process. It's finding out what you can do. https://t.co/7kHmEWP6X1

— Steve Kyler (@stevekylerNBA) June 9, 2019
He does note that "everything is fluid at this stage," and this does not mean that Danny & Co. are definitely ready to change course and build the franchise around the 25-year-old Capela. But where there's smoke, there's usually fire, and it's not surprising that the team would be interested.
Capela has been one of the NBA's best-kept secrets for a couple years now. The 6'10" athletic beast was selected with the 25th overall pick in 2014, and for the past three seasons he's averaged a robust 14.3 points and 10.5 rebounds per game. Especially with how awful the Celtics were in the rebounding department at times last season, his skills on the glass would be extremely welcomed. His 1.5 blocks per contest also highlight his ability to protect the rim, too. Capela really could be a force on the interior that we haven't seen since the days of Perk and K.G.
But we have to be careful to not fall so in love with the player that we completely forget about the fit. I mentioned in my previous offseason piece that I wanted the Celtics to load up on more shooters due to the fact that's simply how you win in today's NBA. Again, the top six teams in the NBA in terms of three-pointers made in 2018-19 were, in order: Houston, Milwaukee, Golden State, Atlanta, Brooklyn, and the Celtics. With the exception of one squad (Atlanta), those are all playoff teams – and four were top-four seeds in their conference. Toronto, who is one win away from being this year's champion, finished eighth. On the flip side, the top-two teams in terms of points in the paint this season were the Pelicans and Lakers. Soooo…yeah. I'll stop there.
Capela has attempted two total three-point attempts in 295 career games! Just .0027 percent of his career field-goal attempts were from deep, and the guy is pretty much useless from an offensive standpoint when he's more than five feet outside the paint. So before you start labeling him "our version of Draymond Green" (who owns a 32 percent career mark from three and is an also all-world passer), just don't. Nahhht even close.
Also keep in mind that if Kyrie does leave, the Celtics would be losing their top shooter from last season. And if we trade the house to get Capela, then Danny better make damn sure he grabs some other players who can shoot the rock, because you just cannot win in today's game without 'em. You just can't.
To reiterate, this is only a report, and we also have no idea what a potential trade package would even look like. Also, I totally realize the value of bringing in a young guy with as much talent as Capela. But remember, we might already have a young Capela in Robert Williams, and I feel like there are much more pressing areas of need for this team than what Capela can provide.
This story is still developing, but it might be providing some very interesting insight into the mind of Danny Ainge heading into what will be one hell of an offseason.
Other than that, though, it's still a whole lot of rumors and speculation at this point. With the draft set for June 20, we may actually get some questions answered before the end of the month, but we likely won't really see anything go down until free agency starts in July. Either way, it'll be a blast, and we certainly won't be bored once the dog days finally hit. Strap in, folks.