Raise your hand if you've heard of the Alliance of American Football league, which is set to kick off its inaugural season this spring…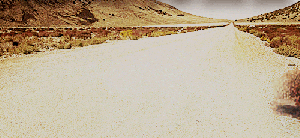 Don't worry; I will fully admit I had ZERO idea what the hell it was either.
Apparently, it will be an eight-team, ten-week spring league, which will begin play just one week after the Super Bowl in February. The league will feature a mix of former collegiate players AND still-able-bodied ex-NFL castoffs, which promises "high-quality professional football" for hungry fans during the offseason.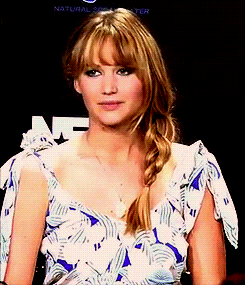 Each team will have a roster of 50 players, with each player getting a three-year, non-guaranteed, $250,000 contract loaded with incentives. As of right now, the championship game will be aired on CBS, with CBS Sports Network airing at least one game per week during the season. At least for now, it will consist of eight teams in the following cities: Atlanta, (GA); Birmingham (AL); Memphis (TN); Orlando (FL); Salt Lake City (UT); San Antonio (TX); San Diego (CA); and Tempe (AZ).
The league was founded by producer Charlie Ebersol – son of the legendary Dick Ebersol, who is also involved – and former Colts GM Bill Polian. OH, and former Steelers legends like Troy Polamalu and Hines Ward will also be involved, as well as former Giant Justin Tuck.
No seriously, guys. This is a REAL thing that's coming.
But wait, Mattes, didn't the XFL announce that it's coming back in 2020? So we're going to have two brand-new alleged "professional" football leagues competing against each other at the very same time out of freakin' nowhere?
Yes, they did. And yes, we certainly are.
Why? I have absolutely no idea. And anyone who thinks either, or both, has even a remote chance of being successful is absolutely delusional.
First, there's the fact that the players being selected are – sorry to say it – ones that people simply don't want to watch; otherwise, they would have been drafted or stuck around on their NFL teams! Seriously, though, here's a full look at the first round of guys who were drafted on Tuesday night in the league's "Protect or Pick" QB draft:
San Diego Fleet: Josh Johnson (protected)
Atlanta Legends: Aaron Murray (protected)
Memphis Express: Troy Cook (protected)
San Antonio Commanders: Dustin Vaughan (protected)
Birmingham Iron: Luis Perez
Arizona Hotshots: Trevor Knight
Orlando Apollos: Garrett Gilbert
Salt Lake Stallions: Josh Woodrum
Besides the first two on the list, I could not even begin to tell you where any of the other six came from or what business they have playing in a "professional" football league. Perhaps even more insane is the fact that guys like Christian Hackenburg (former Jets second-round bust), Zach Mettenberger (started 10 games for the Titans from 2014-2015), and Scott Tolzien (former backup to Aaron Rodgers and 10-game-NFL starter) SOMEHOW went after the nobodies listed above.
I hate being Skeptical Stan, and I guess I applaud anyone for trying to bring more football to the table, but do we really need it? We already get professional football for pretty much 50 percent of the year anyway. Yes, it's true: four preseason weeks, 17 regular-season weeks, and then another four weeks in the playoffs. That's 25-out-of-52 weeks of the year. If you include offseason, draft, and training camp coverage, the NFL pretty much dominates the airwaves all year long. There's simply no need for even one more pro football league, let alone two.
At least the XFL promises a different brand of football with more intense, fast-paced action and less focus on player safety (e.g. opening scrums instead of kickoffs; no touchbacks; bump-and-run coverage after five yards; no fair catch; etc.). I'm not saying that's a good thing; I'm just saying that at least it offers something unique. It's the same reason why the BIG3 basketball league – which ya boy wrote about months ago – has a chance to be successful as well; unlike the NBA, it offers fans a chance to watch a 3-on-3, backyard style of play that gives them a break from the hardwood action we're used to seeing throughout the rest of the year.
The AAF will get rid of kickoffs entirely, and they will also be eliminating PATs, forcing teams to go for two every time. But, other than that, it seems as though it will just be a bunch of bad to mediocre guys playing a quicker game of football. The ONLY thing that may get me to watch is the fact that Starter – yes, THAT Starter – has agreed to a multi-year deal to be the league's official jersey sponsor. (Any 90s kid who was anybody remembers those incredible, magical jackets, and it's so awesome to know they might have a chance to make a comeback.)
So please forgive me for being so negative – and I'll eat a giant piece of crow pie if I'm wrong – but until I see something better than Aaron freakin' Murray and Christian Couldn't-Hack-It-Burg, I think I'm out on this one.