Well, I did not see this coming.
Back in November, I presented my pretty frank thoughts regarding the upcoming, brand-new "professional" football league, the Alliance of American Football, which made its grand debut this past weekend. (Quick recap: I was NOT all that excited about it).
But all eight teams in the league saw their first round of action over the past few days, with varying degrees of success. And according to the numbers, people actually watched it:
Sources: In its debut night last night, @theaaf beat the NBA on ABC in head-to-head overnight ratings:

AAF Games (2 games, 1 per market): 2.1

Houston-OKC game: 2.0

— Darren Rovell (@darrenrovell) February 10, 2019
Some reports even stated that close to three million viewers were tuned in at one point on Saturday night. A lot of things factor into those numbers, and it's tough to pin down an exact total, but regardless: color me completely shocked.
ESPN's Ben Cafardo responded by saying that the Houston/OKC game did peak with a rating of 3.2 from 11 p.m. to 11:15 p.m. that night, but the fact that they were lagging behind the AAF at any point on a Saturday night is still noteworthy.
Now, much of the initial interest could be due to simple curiosity. It's new. It's (slightly) different. And it was another way to get a football fix after the high from last week's Super Bowl wore off. But, if we're being honest, the XFL was the talk of the town when it first debuted in 2001 before flaming out in a flash, lasting just ONE season.
So while there is some reason for optimism for the AAF – much more so than I thought there would be – let's all still pump the brakes here. Everyone has also been pointing out the "high quality" of football that was featured, but they fail to mention the following:
All four road teams lost.
One team was shut out entirely, and another two could only muster up six points.
Sure, these teams could still be trying to jell and work out the kinks, and I will admit that I did not watch one blessed second of any of the games this weekend. So how can I really say anything, right? OK. That's fair. But maybe, just maybe, the level of talent in the league actually runs the full spectrum – from really bad to really good – and we could be seeing the first signs of a big competitive imbalance issue. (Remember, the league is made up of a bunch of NFL castoffs or former college players who couldn't make it at the pro level.)
Or, maybe I'm just speculating too much and trying to save face for what I said in November. Only time will tell, but even after all the positive reviews I've seen over the past couple of days, I'm still not ready to dive in.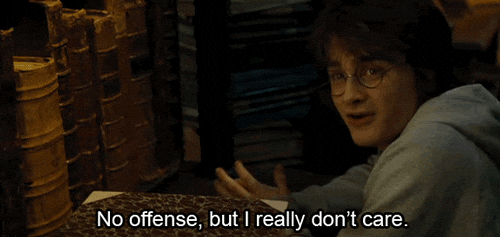 Also, let's not forget that the aforementioned XFL will be making its comeback in 2020. The AAF has only this season to solidify its place in the hearts of fans throughout America until they will be squaring off against entertainment legend Vince McMahon, who will be determined that the league does not see the same fate it saw during the first go-round. Either way, it will be just one more obstacle this league will need to overcome not so far down the line.
Still, in an effort to be as unbiased and objective as possible, I want to point out a few things I liked upon perusing through roundups of the league's inaugural weekend. It's going to take a lot more than the following to rope me in, but without further ado:
(The Game is Much Quicker): As much as I love the NFL, some games, especially those in prime time, can have you in for quite the long haul. With all the commercials and replays, it can actually drag at points. Only Major League Baseball comes with comparable length times, and both leagues have been trying to do everything in their power to speed things up over the past few years. I don't have the exact numbers for each AAF game this weekend, but most of the games wrapped up in just under 2.5 hours. Much of this has to do with less advertisements, but eliminating kickoffs, extra points, and shortening the play clock to 35 seconds (from 40) were also big factors as well.
(The "Sky Judge"): No, this is not some cool new Marvel character. It's actually just the nickname for the ninth member of the officiating crew who sits up in the press box and has the ability to overrule bad calls made by their peers in real time. There is no stopping of the action, going to the hood, painstakingly analyzing some still shots, deliberating as a unit afterward, and THEN finally announcing a decision after a few painful minutes. Coaches do still receive two challenges, but the hope is that the sky judge will catch most of the bad calls and head off most disputes. (This is just another way to help speed up the game, too.)
(Everyone is Mic'd Up): Over the past few years, the NFL has started to provide fans with a few opportunities to listen into some of the action on the field. But in the AAF? Fans will be treated to that type of stuff all game long, even getting some on-the-spot insight into the mind of some officials:
The AAF replay official changes her mind during the process of the review. This level of transparency is outstanding. A must-add for the NFL.pic.twitter.com/5LwIYclTYw

— Rob Lowder (@Rob_Lowder) February 10, 2019
ooooooooof pic.twitter.com/1s37LnJfTv

— Luke Zimmermann (@lukezim) February 10, 2019
As well as other cheeky shenanigans:
"Tell him to catch it this time."

Some sound advice from Steve Spurrier. pic.twitter.com/sNI09aadlW

— CBS Sports (@CBSSports) February 10, 2019
AAF has audio of Mike Martz saying he's thinking about a QB change.

We need this in the NFL LOL! pic.twitter.com/CsvbUkvDoQ

— #NobodyDied (@ftbeard_17) February 10, 2019
Pretty cool stuff there.
So, look, while the AAF had a great kick-off weekend and has I guess some potential, it's still got quite a long way to go. While I'm not ready to go out and buy my Orlando Appolos jersey yet, I will be keeping a tepid interest in it for now, just in case.
What do you guys think? Have any of you watched it? We'd love to hear your thoughts on the AAF in the comments or on Facebook.