Rounds 2 and 3 of the NFL draft will take place on Friday night, and the Patriots are currently slated to pick five times across the two rounds. I highly expect the team to complete some type of trade (or two) involving those picks, per usual, but Belichick & Co. are obviously still going to be selecting a few guys at some point tonight.
Myself and Joey B already gave you our very disparate yet equally insightful takes on the team's selection last night in Round 1, N'Keal Harry. Personally, I am a HUGE fan of the pick, and I'm glad the Pats were able to immediately help alleviate what was easily the team's biggest need. However, there are still a few positions (TE, OT, DL, LB, QB, S) which could use some reinforcements as well.
Before things kick off again tonight at 7 p.m., here's my quick wishlist of some potential players who I'm hoping the Pats might be able to snag on Day 2:
Dre'Mont Jones (DT, Ohio State): This is a guy who I've been all over for a while now. A true athlete, Jones is perfect for the 3-technique. Much like guys such as Quinnen Williams and Ed Oliver, who were both top-10 picks last night, Jones uses incredible first-step quickness and motor to push the pocket and disrupt opposing backfields. Certainly no run-stuffer, Jones would give the Pats an interior pass-rusher (8.5 sacks last season) to pair alongside Lawrence Guy and under-the-radar free-agent signing Mike Pennel. He also has the ability to chase down running backs out of the backfield as well. I think he truly could be one of the biggest steals of the draft, and he is being slept on BIG TIME by the entire league right now.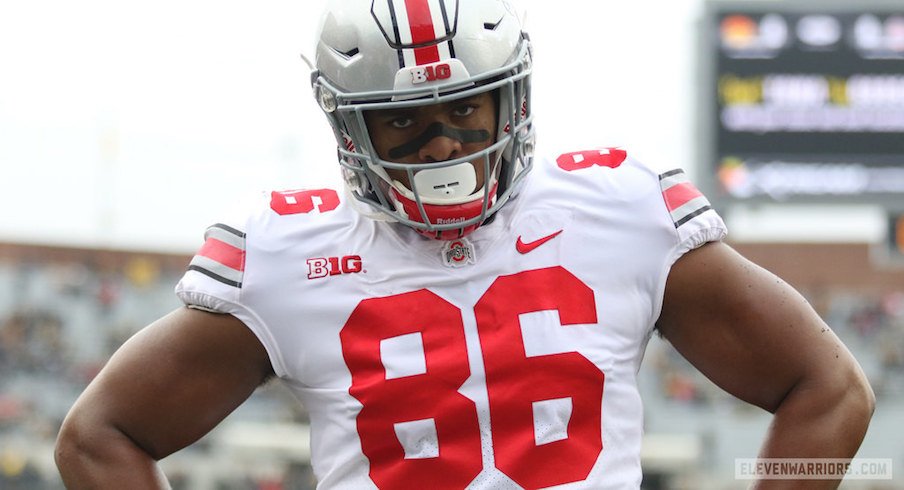 Nasir Adderly (S, Delaware): Of the team's top outstanding needs, I'd say that safety falls toward the bottom…for now. Let's not forget, though, that Devin McCourty – who toyed with the idea of retirement this offseason – is 32 years old AND on the final year of his contract. Adderly is still very raw and may not have played against top competition in college, but the talent and ball skills are there, with 10 picks and 23 passes defensed over the past three seasons. He could learn how to become a true single-high, center-field stud from one of the game's very best, and then ultimately replace him when McCourty does actually move on for good.
Jawaan Taylor (OT, Florida): I am literally shocked that this dude is still on the board. (I had him going top 10 in my mock, as did many others!) While he may not be the best pass-blocker, he is truly a mauler who can set the tone in the running game. And with the team expected to continuing relying heavily upon Sony Michel and the ground attack moving forward, Taylor is a perfect fit. And honestly, as good as Marcus Cannon was a couple years ago, I feel like he's regressed significantly and is no longer worth his $7 million-plus salary. Taylor could allow the Pats to move on from Cannon and lock down the right side of the line for years to come. (The team will likely need to move up within the first 10 picks of Round 2 to get him, though. He's not going to last out there for much longer.)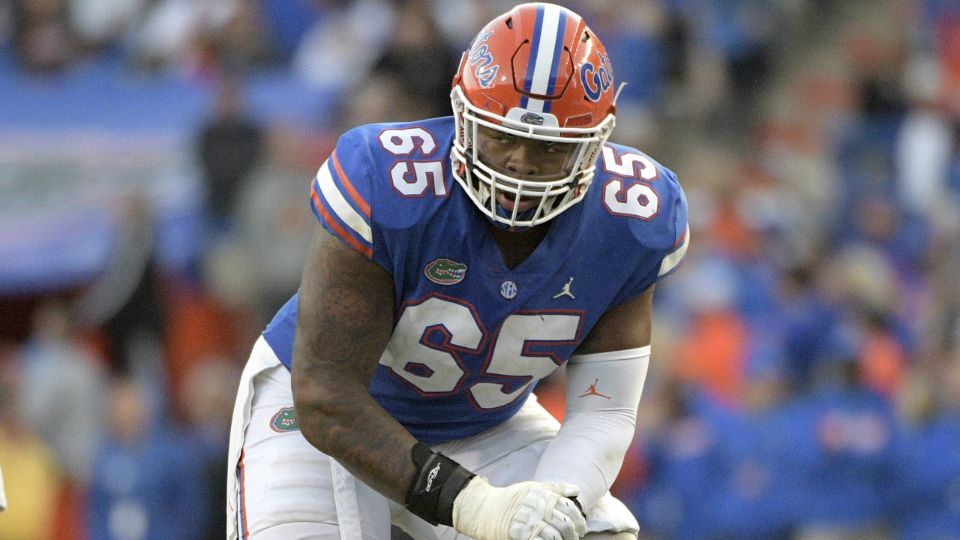 Jaylon Ferguson (DE, Louisiana Tech): Joey B has already been vocal about his love for the FBS's all-time sack leader (45), who may be falling down draft boards due to a minor altercation he got into as a freshman – which resulted in a deferred sentence, $189 fine, and no further issues since. No I wasn't there, but it seems like what happened pales in comparison to some of the off-field concerns associated with other current and potential NFL stars lately. On the field, there should be no concern. Besides holding the aforementioned record, this is a guy who dominated in college, as 27% (!!!) of his tackles went for a loss. So almost a THIRD of his tackles prevented dudes from even getting past the line of scrimmage. Belichick could have a ton of fun shaping and molding a guy with his potential, and after losing Flowers the team could use some immediate pass-rushing help.
Will Grier (QB, West Virginia): I keep going back and forth on how high I want the Pats to draft a QB – or if I even want them to draft one at all. But with the amount of capital the team has this year, I think it totally makes sense. I already said in my mock that Grier might be the most underrated signal-caller in this class, who could truly be better than any of the guys already selected ahead of him, and apparently the Pats love him. Besides a shaky Senior Bowl performance, Grier was one of the nation's most efficient passers, completing over 67% of his passes last season to go along with 37 TDs. He doesn't have the biggest arm in the world, but he's got the confidence and leadership of a lion, and word is he is absolutely adored by teammates. He's exactly the type of presence who could step in for Brady once he's all said and done, and he also possesses the same type of football I.Q. It would be really fun to root for this kid.
Jace Sternberger (TE, Texas A&M): Also another one of Joey B's guys, Sternberger is smart, can run, and catches well. Many even think he's athletic enough to play in the slot as a receiver. He does struggle in pass protection and didn't play in a pro-style offense, but he would give the team some more explosiveness. Already lacking in that department anyway, the Pats didn't really gain much in that regard with the Harry pick, as good as he is. Sternberger can give the Pats a true move tight end that can help Brady stretch the field and make some big plays.
Other guys I really like: Dalton Risner (OT, Kansas State); Zach Allen (DE, Boston College); Anthony Nelson (DE/LB, Iowa); Deebo Samuel (WR, South Carolina); Lonnie Johnson (CB, Kentucky); Taylor Rapp (S, Washington); Sean Bunting (CB, Central Michigan).
(I'd also love a good sideline-to-sideline linebacker with speed, too, but there really aren't many great ones left, or at least they really don't stand to be a Day 2 pick.)
Tune in this evening to see if any of my wishes come true, as Day 2 of the 2019 NFL Draft continues Friday night at 7 p.m. Also, be sure to check in with The 300s all weekend long for all the best Patriots draft coverage.