Game 7 is tonight, which means I'm drinking something that reminds me of home: Irish Car Bombs. It may not be the best drink to order in Ireland (you may or may not get thrown out of the pub), but I did one of these before each period in Game 6 and it worked like a charm, so I'm sticking with it. I feel like most people in Boston already know this one, but just in case, here's the drink: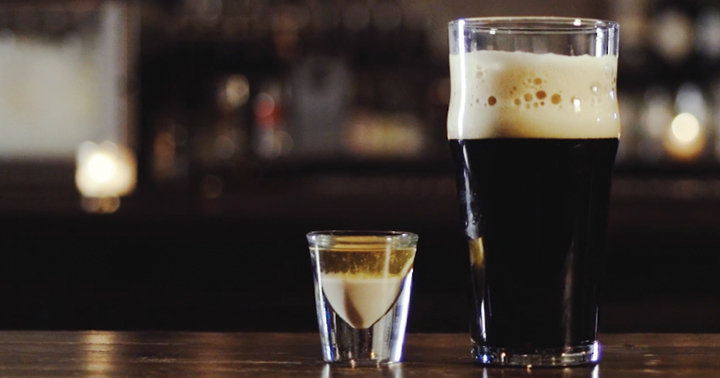 IRISH CAR BOMB
A Boston favorite, the Irish car bomb combines Irelands three biggest exports with a chugging contest for a boozy milkshake from heaven. Although maybe not a great choice for summer, it goes great with all things Boston, so there's nothing I'd rather drink for this game.
THE RECIPE
Pretty easy as far as cocktails go. Pour half a pint of Guinness into glass. Pour a half ounce of Jameson or Bushmill's Irish Whiskey and a half ounce of Bailey's Irish Cream into a shot glass. Drop the liquor into the Guinness and chug the whole glass. Boom. Bring the Cup home, boys. LFG!