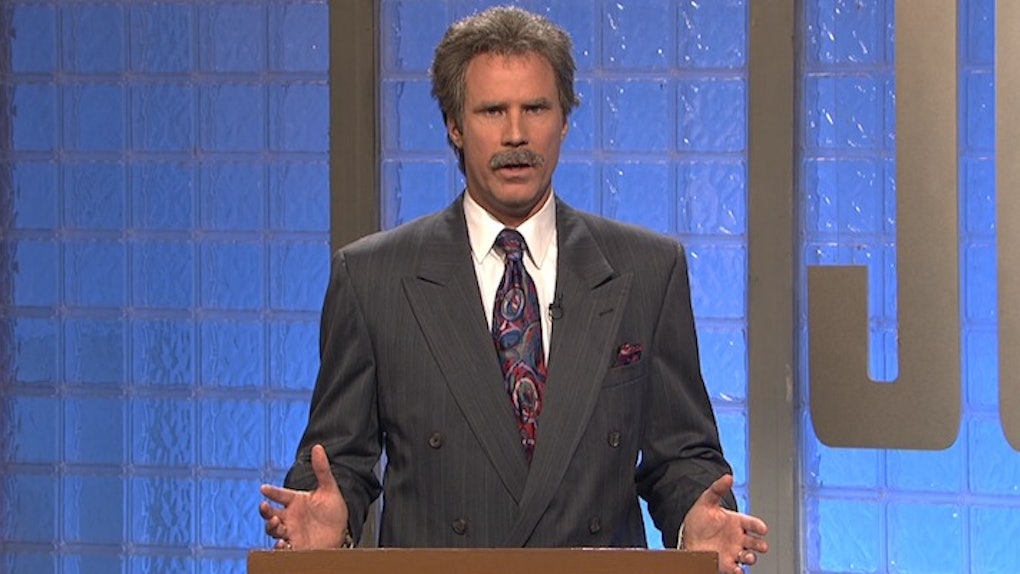 Welp, there was no Celebrity Jeopardy on SNL this weekend. Judging by Twitter reactions, I wasn't the only one who was disappointed.
Celebrity Jeopardy or we riot. #SNL pic.twitter.com/SAISkMMzdT

— 🎄☃️🎅🏻Joshua Claus🎅🏻☃️🎄 (@JoshMarino420) November 24, 2019
If there isn't a Celebrity Jeopardy sketch…#SNL pic.twitter.com/Ur7gT0vvr7

— Ryan Sherlock (@RyanSherlock10) November 24, 2019
Where, and I can't stress this enough, the fuck was the Celebrity Jeopardy skit, SNL? #SNL

— Kevin (@CoffeeKyng) November 24, 2019
Sometimes #SNL takes criticism for being a nostalgia-fest … but when Will Ferrell hosts, it's the one time all I want to see is throwback sketches — and they tend to not deliver. Where is Celebrity Jeopardy tonight?

— Chris Strub (@ChrisStrub) November 24, 2019
And this guy gets it exactly right.
#SNL should have made the Democrat Debate the cold open, scrapped the Trump bit and had done a Celebrity @Jeopardy skit.

— Nathan MacDonald (@nathan_albert) November 24, 2019
At least we'll see one of the greatest sketches of all time on the Thanksgiving special Wednesday night…
#SNL aired their Thanksgiving special tonight. This is probably the hardest I have ever laughed at one of their skits. 😂 A huge part of Will Ferrell's genius is his ability to keep a straight face. pic.twitter.com/mSNWZZmbXm

— Ƒunhouse (@BackAftaThis) November 22, 2018