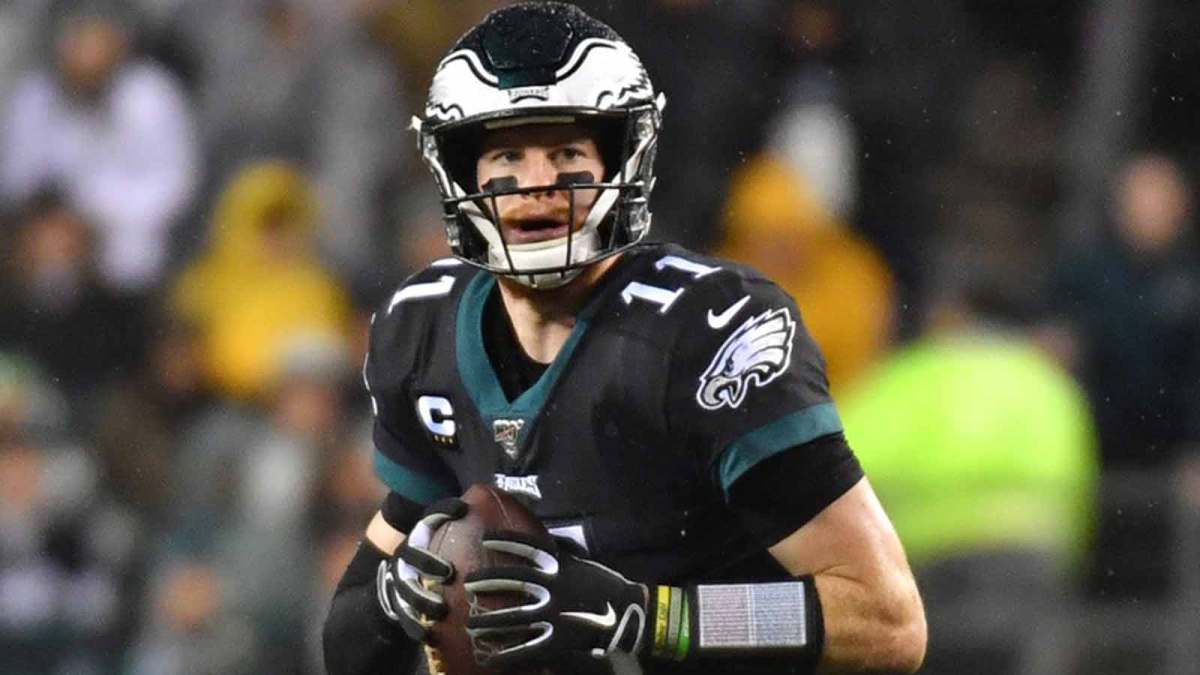 Sunday: 2-1
Season: 11-7
Highlight the Highs: Gallman took advantage of Cincy's porous run defense, while Kirk Cousins dug himself out of a hole for a big passing day
Loathe the Lows: Daniel Jones had success passing on Cincy, but was unable to convert anything into a passing TD, which includes Evan Engram being caught inside the 5 and Darius Slayton not running full speed to track down a deep pass attempt… Oh and the hamstring injury in the second half didn't help either.
Tonight, we have birds against birds. One team has faired well against the pass the season, while the other team is the league's get-right pass defense for opponents.


The Pick: Carson Wentz O21.5 completions vs Seahawks (+105)
Fact #1: The Seahawks have allowed an average of 30 completions over their last 5 games
Fact #2: Piggybacking on that, Seattle has allowed the most in each of these categories over the past 5 weeks: completions (30), passing yards (1,668) and QB rushes (35).
Fact #3: Wentz has only reached 22+ completions once in his last 7 games, but the Hawks have allowed every starting QB they've faced not named Nick Mullens to complete at least 27 passes.
Sidebar: I know it "Hurts" to watch Wentz play this season and that his backup reportedly has a package this week, but that shouldn't deter anyone from loving this as a get-right game for the Eagles offense.


The pick: Jalen Reagor O47.5 receiving yards vs SEA
Fact #1: Over the last 5 weeks, Seattle has allowed 105 receptions to WRs — the most in the NFL over that span — and 15 more than the next closest team (TEN)
Fact #2: Over the last 5 weeks, Seattle has allowed a league-worst 1,125 receiving yards to WRs.
Fact #3: Reagor's snap % has increased each week since returning from injury: 73%, 88% and 93%. Couple this with 18 targets in those 3 games + Philly potentially chasing points and you have a recipe for potential Reagorbombs.